Without a strong data governance framework, maintaining your organization's data can become an unwieldy challenge: with unclean, decentralized data, staff may begin to lose trust and confidence in the information they are working with. If you're unsure where to start, or what to focus on, we've outlined the four key elements required to facilitate enterprise-wide adoption of a data governance program at your organization.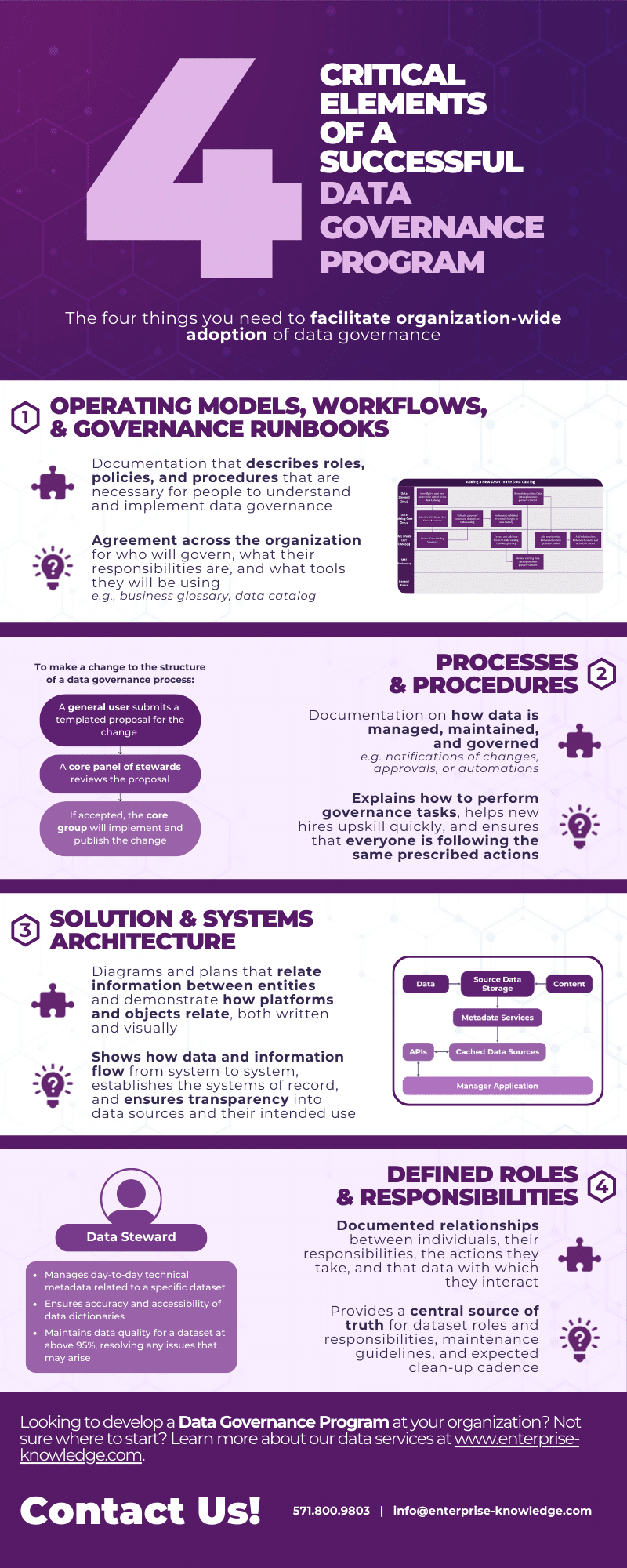 If you are exploring ways your organization can benefit from implementing a data governance program, we can help! EK has deep experience in designing and implementing solutions that optimize the way you use your knowledge, data, and information, and we can produce actionable and personalized recommendations for you. Please contact us for more information.
Special thank you to Nina Spoelker for her contributions to this infographic!