Enterprise AI (e-AI) is more than data science, machine learning (ML), or large language models (LLMs). It requires a well-defined business problem, organizational context, reliable data, diverse skill sets, and an explainable solution. Learn more about the pillars of e-AI and how to build a foundation toward your AI journey.
With expertise anchored in knowledge, information, and data management standards, EK provides end-to-end services, including strategy, design, implementation, and ongoing support. We are product-agnostic and help organizations at all levels of maturity to kickstart or advance their AI journey with the right solutions.
Take a deeper dive into our Knowledge Base & Case Studies to learn more about how our clients are investing in e-AI and transforming their people, processes, technology, data, knowledge, and information to ultimately achieve their organizational purpose and strategic vision.
What is Enterprise AI
Enterprise Artificial Intelligence (e-AI) entails leveraging machine capabilities to discover and deliver organizational knowledge, data, and information in a way that closely aligns with how we look for and process information.
Enterprise Artificial Intelligence (e-AI) is within reach for every organization, as long as it is supported with the right structure. At EK, we leverage standards-backed KM and data management frameworks to ensure AI literacy, minimize barriers to entry, facilitate adoption, and provide a repeatable framework that ensures solutions expand and evolve with your needs.
With These Capabilities Your Organization Will Be Able To…
Understand organizational AI maturity: Take steps to evolve in a tailored, secure, and tested approach to develop advanced capabilities.
Minimize the barrier to entry: Explore AI in a responsible manner, with the right solutions for your business needs and maturity level.
Develop AI literacy: Enable all users, regardless of technical acumen, to understand the basic components of AI, the required resources, and skill sets in order to leverage AI safely and ethically.
Augment your capacity to solve business problems: Maximize the use and reuse of your internal knowledge, data, and content through AI capabilities in order to enhance customer experience and retention, improve existing processes and products, drive employee engagement, and fuel innovation.
Not Sure How To Get Started?
EK's proprietary AI Maturity Benchmark helps our clients discover where they stand, and we work with them to build a customized strategy and roadmap for reaching their goals. Take our AI Readiness Assessment survey to find out where you are, and contact us to take the next step in developing your AI strategy!
How We Engage
Corporate Training & Upskilling
Embedded Expertise & Augmentation
Advisory & Ongoing Support
Tool Selection & Evaluation
Learn More About Our Enterprise AI Experience
How Our Clients Benefit
Explore our case studies, highlighting our e-AI work with organizations of a variety of sizes and industries, to find out more about how our clients are investing in and getting value from AI for the enterprise.

Automated Mitigation Recommendations for Risk in Public Safety
A government agency in charge of regulating occupational safety engaged EK to build a recommender system proof-of-concept (POC) that could infer potential workplace accidents based on various features of work sites.

Secure LLM Powering Natural Language Search for a Multinational Development Bank
A global development bank partnered with EK to help them more effectively find and reuse their content assets, created by SMEs across multiple domains in four different languages, using natural language search.

Recommendation Engine Automatically Connecting Learning Content and Product Data
An international biotechnology company engaged EK to enrich their search experience, connecting their product data and educational content and implementing a recommender engine.
AI Readiness Assessment, Benchmarking & Strategy
Many organizations are looking for a tailored framework to get started in their AI journey and help them prioritize potential projects based on relative effort and estimated return. EK's Strategy approach consists of five core factors that are within the fabric of any organization that unify all aspects of operationalizing AI, resulting in the creation of practical recommendations and an actionable program roadmap.

Approach
EK will evaluate your organization on the following five components of Enterprise AI, providing detailed reports on your assessed current state, desired target state, and customized roadmap activities to reach your target:
Organizational Readiness

Current State of Data & Content

Technical Capabilities

Skill Sets & Roles

Operations &

Sustainability
EK will create a detailed design and framework based on prioritized needs, including customized AI models and solutions architecture that leverage secure and sustainable AI tailored to your organization's core data, content, and systems. We will then develop a customized, iterative, task-based plan to achieve organizational AI use cases, and implement your prioritized pilots that take into account your organization's pain points, pilot value, and technical complexity.
Outcomes
A deeper understanding of the building blocks needed to leverage AI across the enterprise.
A completed assessment that will uncover existing gaps in any of the five core AI dimensions, enabling you to set clear organizational priorities to address them.
Short-term, mid-term, and long-term goals for establishing, sustaining, and evolving your AI maturity.
Measurable success criteria and key performance indicators (KPIs) for tracking progress over time.
A roadmap and AI pilots backlog with fully customized, iterative, task-based plans to achieve your AI transformation, alongside considerations for making decisions that will prevent the accumulation of future technical debt.
Interested in kickstarting your organization's AI journey with EK?
Tool Selection & Solutions Framework Development
We recognize that navigating the myriad of technology options and AI models available for enterprise-wide AI initiatives can be challenging. As a vendor-agnostic consultancy, we partner with and integrate a wide range of tools and AI solutions on the market. We leverage our proprietary tool selection matrix to evaluate and rank more than 100 features and applications, providing your organization with a holistic view of the top tools in the market for your specific needs and business requirements.
Approach
Over 8-10 weeks, our consultants will bring experience and EK's proprietary tool selection matrix to help you conduct a vendor fit analysis of potential AI models and solutions. This will result in recommendations tailored to AI/ML solutions and governance, guiding your organization towards a practical, scalable enterprise AI technical ecosystem.
EK will work with your organization's technical team to identify priorities for these tools and craft a detailed impact analysis that includes considerations like:
Usability
Cost
Integration capabilities with existing and legacy systems
Adaptability to future needs
Security requirements
Governance
Scalability & Sustainability
Based on the selected software provider, we will then develop a solutions framework to visualize how AI solutions will best integrate within your existing technology ecosystem for a successful and sustainable implementation.
Outcomes
An opportunity to benefit from the knowledge developed over dozens of similar tool procurements sought by EK's clients.
A deeper understanding of market options for AI/ML tools.
Actionable and user-based solution architecture recommendations to enable AI solutions and ensure long-term success.
The knowledge and tools necessary to plan for resourcing and integration needs for subsequent implementations and enhancements.
Interested in kickstarting your organization's AI journey with EK?
Enterprise LLM Accelerator
Many organizations are looking for a reliable way to experiment with and understand the applications of generative AI such as ChatGPT and Copilot. These tools, built using complex ML components like LLMs and neural networks, offer a lot of promise but are expensive to train and should be approached with care. We understand that it can be difficult to know how or where to start when it comes to safely using open LLMs within your organization. With EK's Enterprise LLM Accelerator, our experts can help you identify the right LLM framework for your bespoke business domain and security requirements through a customized pilot and private LLM that sits behind your organization's firewalls – with the ability to be contextual with your data using vector embeddings. Learn how to adapt generative AI trained on your secure data to solve domain-specific problems in your organization.
Approach
Over 10-12 weeks, EK will help your organization develop a first implementable version (FIV) of an LLM from end to end. EK will start by prioritizing and piloting your key use cases to quickly validate the application of an LLM, demonstrating its benefits for your organization. We will then define, develop, and pilot your FIV LLM, validating it with your stakeholders, and build an implementation roadmap to support the scalability of LLM usage across your organization.
Throughout the entire engagement, our experts will be conducting continuous knowledge transfer and upskilling your team in LLM best practices and standards. This will not only empower your organization to operate independently in the future, but also socialize the value that LLMs bring to a wider audience.
Once the initial model has been developed, EK will evaluate its performance and make improvements employing the technique(s) most appropriate for your organization.
Outcomes
A provable, scalable foundation, roadmap, and repeatable approach for adapting LLMs to enterprise use cases.
Clear demonstration of how a semantic LLM can provide value before making a long-term investment.
Alignment on LLM strategy for scale, supported by findings from initial use cases and in line with organizational objectives.
Tangible solutions to data challenges, encouraging adoption and garnering interest and ownership among users.
Interested in kickstarting your organization's Enterprise AI journey with a secure generative AI solution?
Initiative-Specific AI Model Starter-Kit
There is no single AI solution that works in every situation, especially when considering the constraints of real-life problems, data types, and organizational diversity. We developed our Initiative-Specific AI Model Starter-Kit based on the experience and lessons learned from supporting over 30 AI use cases and projects, such as a Green Technology Pilot (supporting an Enterprise Information Management ML team to reduce their carbon footprint) or redefining healthcare (using NLP for content personalization and making targeted care recommendations during a patient's recovery journey). This starter-kit will allow your organization to avoid the common pitfalls when considering AI as a solution and provide a vetted checklist of considerations and foundations to put in place to solve a specific problem or use case through AI.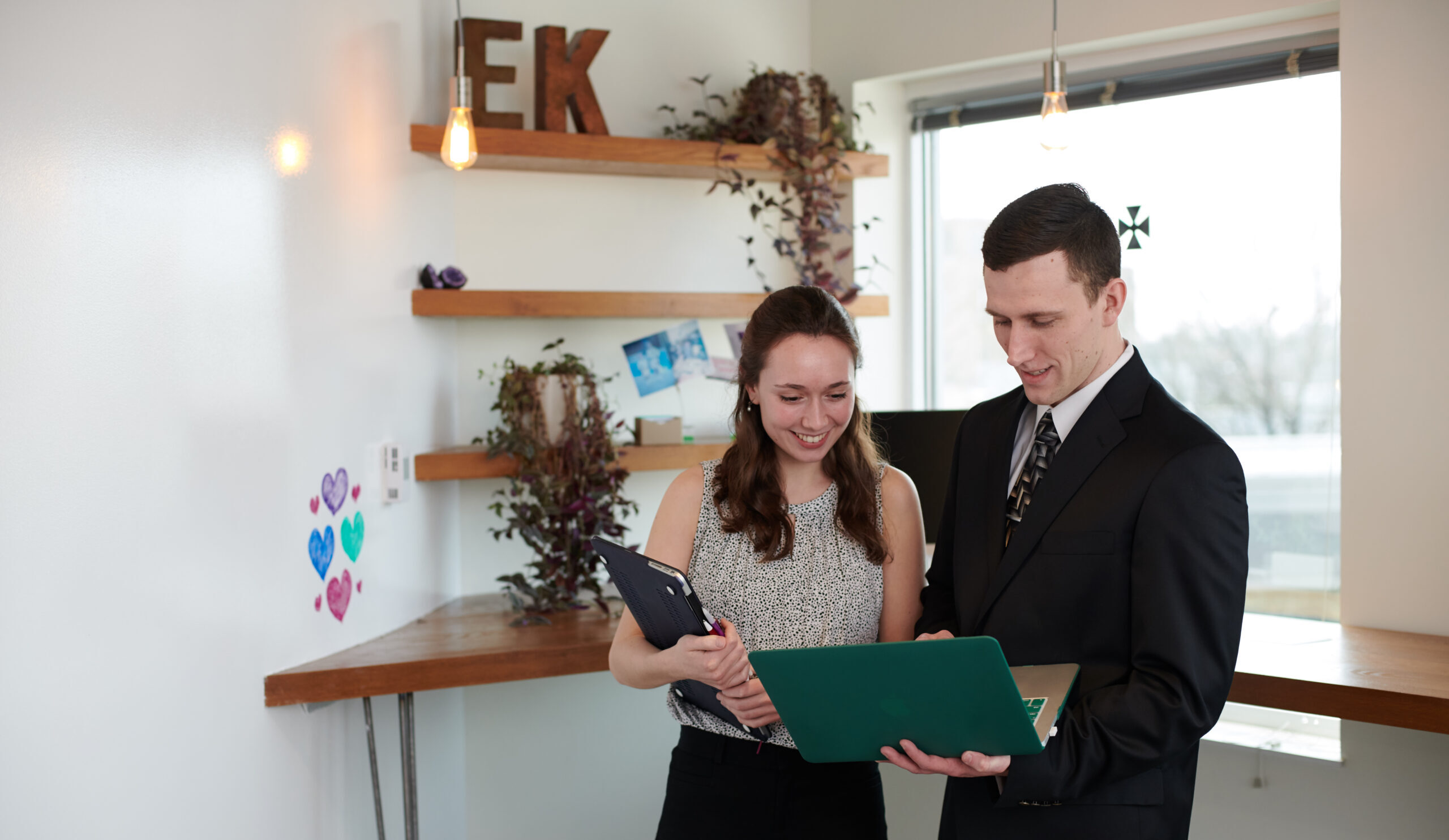 Approach
Over 12-14 weeks, EK will use our proven phased approach to kickstart your AI initiative and ensure that your organization is set on the best course. We begin with rapid prototyping or pilots, showing immediate progress and demonstrating the value and flexibility needed to define the right AI solution and model for you.
Our phased approach will give your organization access to:
A use case selection and prioritization card to help you determine the unique challenges and business needs that are best suited for AI solutions at your organization.
A library of ML/LLM algorithms and models (rule-based, statistical, descriptive, predictive, cognitive, generative, etc.) to orchestrate the right AI framework and toolkit to develop, fine-tune, and deliver your solution.
Our proprietary model determination matrix to assess AI/ML models on their accuracy, scalability, complexity, interpretability, training time, inference time, and alignment with your organizational business objectives.
Outcomes
A cost-efficient AI model and tailored implementation framework for your specific knowledge or data management needs.
An AI-powered clickable pilot or prototype to demonstrate how AI solutions can be used to integrate and retrieve your information, regardless of structure or location, and ensure human-in-the-loop development, validation, and adoption.
A foundation for future AI solutions.
A phased roadmap for scale and recommended solution architecture.
A deeper understanding of the organizational benefits and impact of employing AI for your organization (e.g. level of complexity, usability, context, etc.).
Upskilled team members from experts leading the market.
Interested in solving your organization's AI challenges with EK?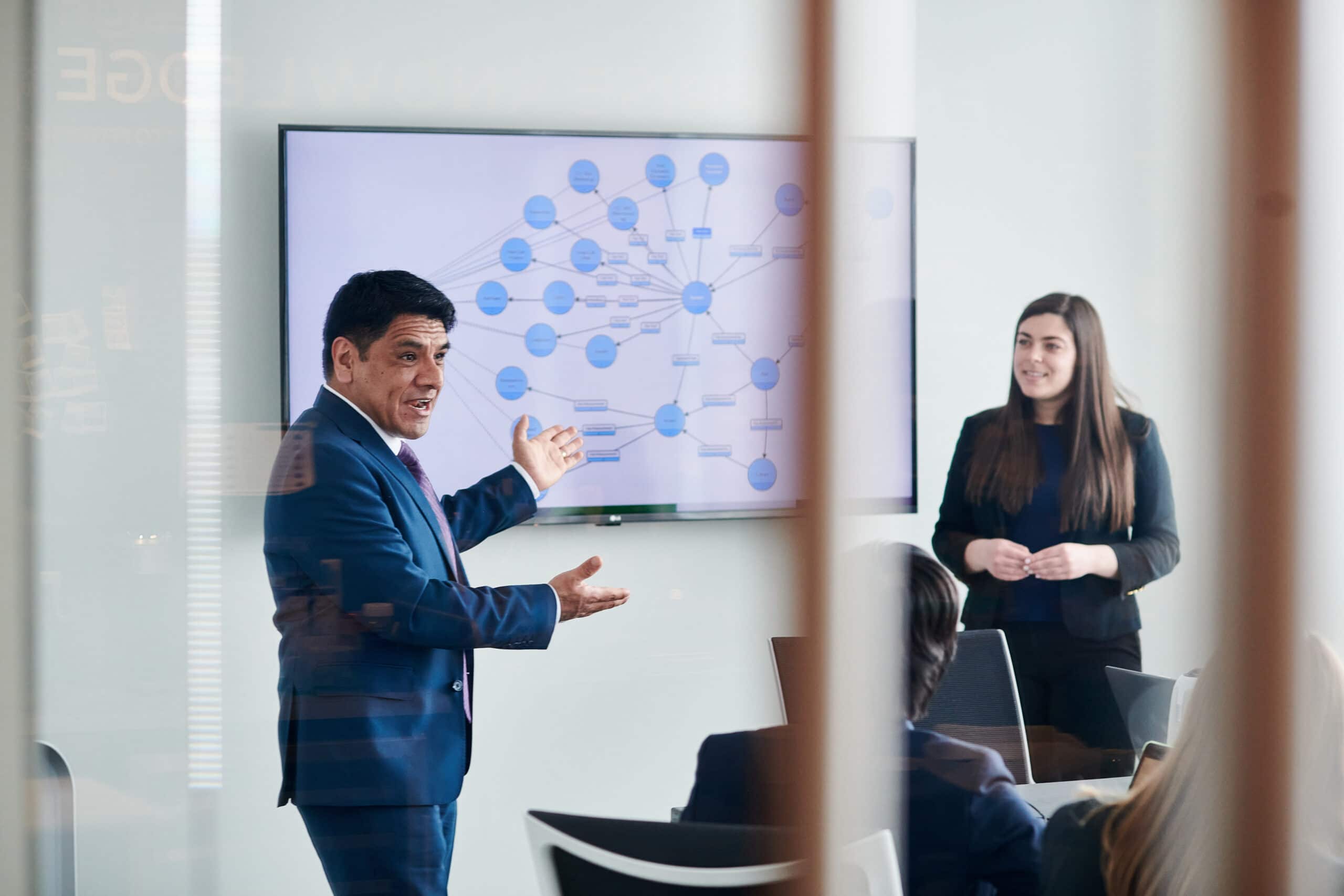 Expertise Augmentation for Full Lifecycle AI/ML Operations
The current job market for these unique positions is dire, and delays in hiring can translate directly to delays in your projects. In-house skill gaps in AI technologies can be a formidable obstacle in your organization's technical evolution, often blocking organizations from testing the applications of AI or taking their experimental initiatives to production, resulting in failure, mismanagement, under-governance, and eventual abandonment of your AI solutions. Take advantage of experienced experts – our data scientists, ML engineers, and AI solution and operations architects – to augment your team to deliver on your AI projects, pair-program with and train your staff, and build your advanced capabilities.
Through EK's Initiative-Specific AI Model Prototype services, your organization will be able to leverage the full breadth of EK's AI experience to overcome these challenges, and more!
Approach
We have one of the largest pools of certified on-the-job experts who bring hands-on experience delivering advanced information and data science, machine learning, LLM, ontology, graph, and AI solutions. We will partner with your organization to provide advisory and consulting services, augmenting your teams' expertise to support with the following activities:
Full lifecycle support, from use case definition and model development to AI program oversight.
Data preparation using standard data modeling and AI approaches, such as the CRISP-DM process model.
Transition of experimental models into production.
Implementation of automatic drift modeling to prevent stale models.
Development of AIOps and MLOps – cloud as well as on-prem infrastructures.
Modular component development with scalability and extensibility in mind.
Program facilitation & executive presentations.
Facilitation of knowledge transfer sessions with your in-house AI/ML engineers.
Outcomes
Full support from experts and certified professionals with proven experience devoted to expanding your AI capabilities.
Direct access to a library of technical components, including tested models, frameworks, architecture, and scripts to catapult your AI/ML model journey.
Program management, oversight, and quality control support that guarantees an Agile approach to successful delivery, consistent alignment with business goals, and sustainability throughout the model lifecycle.
Comprehensive pair-programming and role-based training to develop your teams' expertise.
Interested in continuing your AI journey with EK?
AI Model Quality Assessment & Governance Framework
Many AI initiatives fail because there's no plan for scale and maintenance. Has your organization already deployed AI/ML models and you're looking for proven ways to maintain it? Working with some of the world's largest and most complex organizations, EK has helped stand up dozens of AI Centers of Excellence (CoE). As a result, we have developed an AI/ML Model Quality Evaluation Matrix to help organizations with large AI initiatives and transformation applications to assess model performance, drift, scalability, safety, and security. EK's AI quality and governance experts will work with your organization to ensure that your AI solutions will evolve and scale to fit your needs, developing robust processes to ensure data integrity, security, and evolution over time.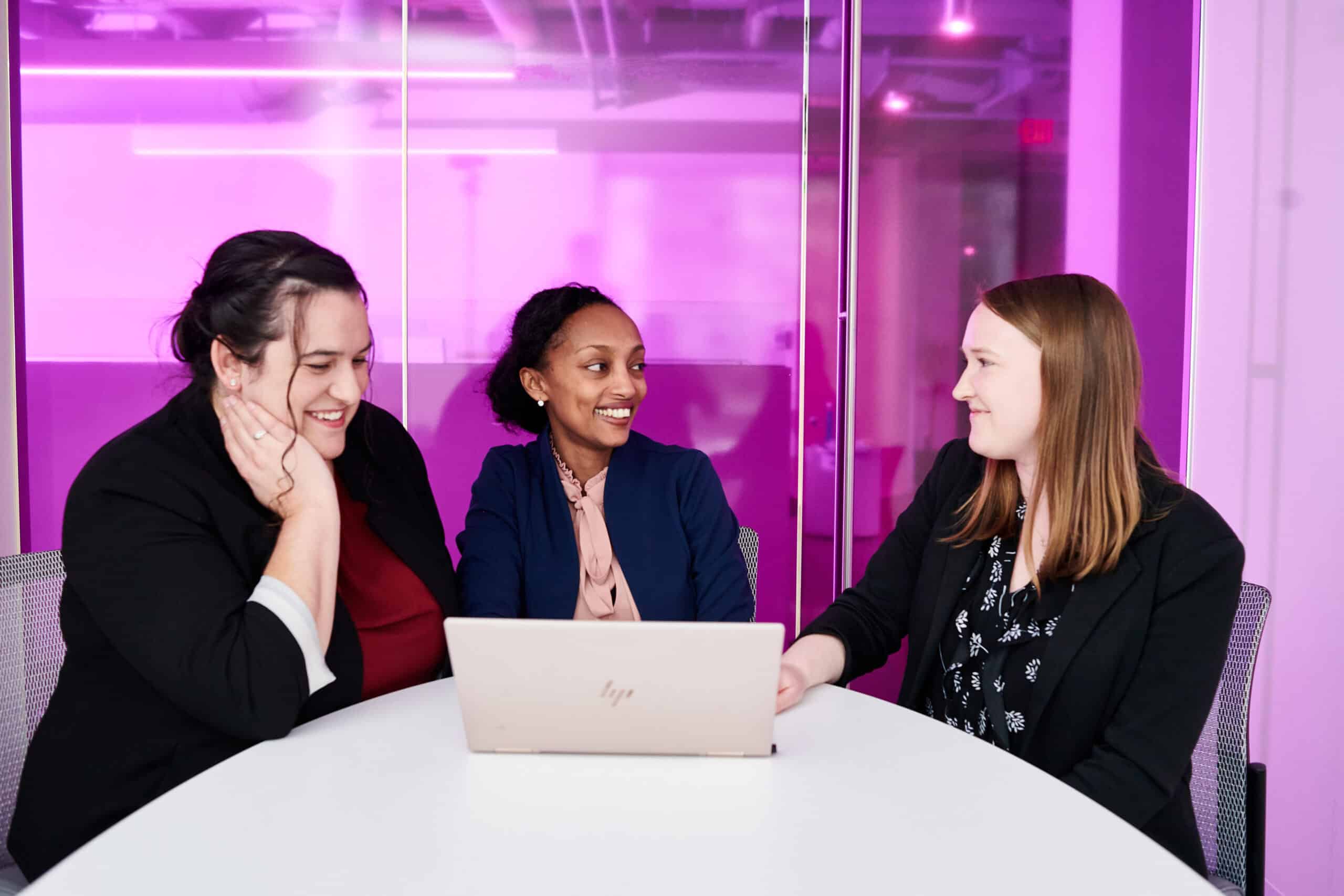 Approach
EK will begin by conducting a model assessment and gap analysis, inventorying and evaluating existing AI solutions, performance, and applications in alignment with your organization's strategic objectives. This will result in recommendations for more effective model alignment, monitoring, and operations. EK will assess the current quality of your organization's AI/ML models across six dimensions:
Accuracy/Reliability
Usability
Performance
Drift
Sustainability
Security
EK will then leverage our library of AI and data governance templates to develop an integrated governance model in close partnership with your subject matter experts (SMEs), existing technical processes, and training mechanisms to guide ongoing AI model and data quality efforts. These efforts will be driven by the supporting metrics, policies and procedures, and roles and responsibilities necessary to grow with your evolving needs over time.

As an additional value-add, EK will develop and deliver standard and role-based training and learning paths for all levels of users and support staff based on identified skills and knowledge gaps.
Outcomes
Inventory and understanding of the current AI initiatives and performance deployed or in use within the pockets of your organization.
A roadmap outlining short-term, mid-term, and long-term tasks targeted towards improving your AI practices and model quality.
Insight into best practices for maintaining a more sustainable and performant model, as well as governance and alignment with the business, over time.
Interested in continuing your organization's AI journey with EK?