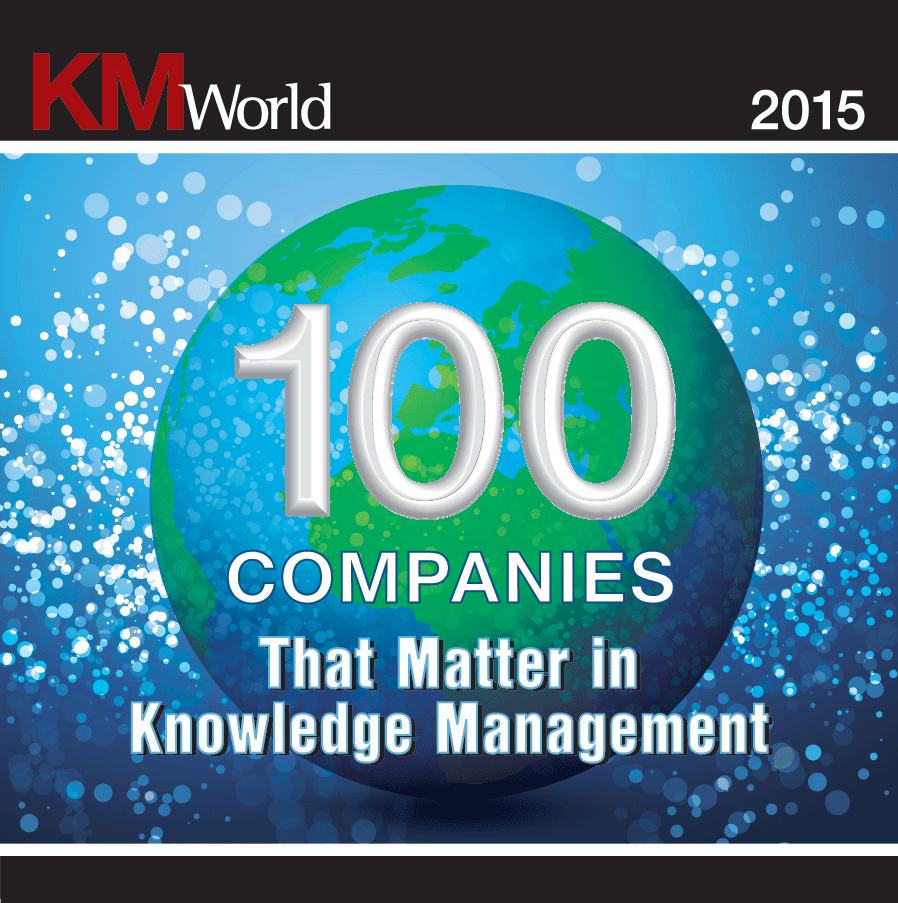 Enterprise Knowledge (EK) is pleased to announce their inclusion in KMWorld's annual list of 100 Companies That Matter in Knowledge Management.  The list recognizes organizations "leading the way in the knowledge economy."
Zach Wahl, CEO of EK, stated, "our inclusion as one of the few KM Consulting organizations on this list is recognition of the work we're doing across the public and private sectors, providing practical solutions that offer real business value."  Joe Hilger, COO of EK, added, "We're pleased to have KMWorld recognize our leadership in the knowledge and information management services field."
The list, now in its 14th year, was compiled by KM practitioners, theorists, analysts, vendors, their customers and colleagues.
"The criteria for inclusion on the list vary, but each of those listed have things in common. Each has either helped to create a market, redefine it, enhance or extend it," says Hugh McKellar, KMWorld Editor-in-Chief. "They all share a fundamental motivation to innovatively meet and anticipate the widely diverse needs of customers with robust solutions to meet evolving customer requirements challenges."
The full list of 100 Companies That Matter in Knowledge Management will be featured in KMWorld's March 2015 issue and online at www.kmworld.com.
EK is a services firm providing practical solutions that help organizations capture, manage, share, and present information. Our goal is to ensure that an organization's information can be found, used, and reused, providing the greatest returns and satisfaction for their customers and employees.  Our core services include strategy, design, and development of knowledge and information management systems, with proven methodologies for Taxonomy Design, Project Strategy and Road Mapping, Project ROI Definition, and Agile Transformation.
KMWorld is the leading information provider serving the Knowledge Management systems market and covers the latest in Content, Document and Knowledge Management, informing more than 30,000 subscribers about the components and processes – and subsequent success stories – that together offer solutions for improving business performance. KMWorld is a publishing unit of Information Today, Inc.