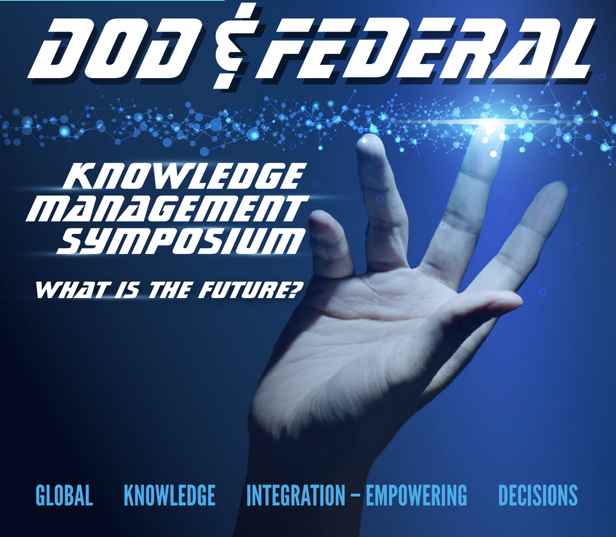 EK's Zach Wahl, CEO, and Joe Hilger, COO, are both presenting at this year's DoD and Federal Knowledge Management Symposium 2019 from May 14 – 16th in Baltimore, Maryland. The annual conference is co-located with AFCEA TechNet at the Baltimore Convention Center.
DoD and federal government decision-makers will join knowledge management (KM) subject matter experts and thought leaders from around the world. These individuals will provide briefings and presentations based on their experiences of assessing, adopting, and implementing new technology to improve KM practices.
Hilger will be speaking at 3:45pm on May 14th on the topic of Creating a Connected Search Experience. Hilger will share best practices and case studies regarding enterprise search and knowledge management.
Wahl will be speaking at 8:00am on May 15th, on the topic of leveraging Knowledge Management as the Foundation for Artificial Intelligence. Wahl will identify a series of key KM activities that can ensure an organization is prepared to leverage advanced AI technologies and concepts like knowledge graphs and ontologies.
For more information:
https://www.eventbrite.com/e/dod-and-federal-knowledge-management-symposium-2019-tickets-55658059755