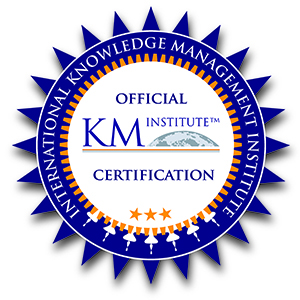 Enterprise Knowledge is teaching an upcoming Taxonomy Master Class for the Knowledge Management Institute.  EK Principal Zach Wahl will be presenting the class based on his nearly twenty years of taxonomy design consulting experience.  The class will provide end-to-end design best practices, methodology, and actionable materials for use by any organization in their taxonomy design and implementation efforts.
The Rationale
Taxonomies can improve the findability of information, improving search and browse as well as the broader user experience.  A business taxonomy can also lead to the discovery of content users weren't aware of, thereby revealing efficiencies that would've otherwise gone unrealized.
Most organizations are not equipped with the knowledge or experience to successfully design and implement business taxonomies.  The Taxonomy Master Class will arm your organization with the knowledge to move forward addressing this critical knowledge management challenge.
Who Should Attend?
Ideal for anyone tasked to lead or refresh a taxonomy, or anyone who will be managing a content management effort where taxonomy will play a part.
Taxonomy Master participants range from business user to IT experts, and from newcomers to seasoned practitioners, project managers to CKOs, public/private sectors, and just about everyone in-between.
The class will be held in Reston, VA on June 25 and 26.  For more information, click here.