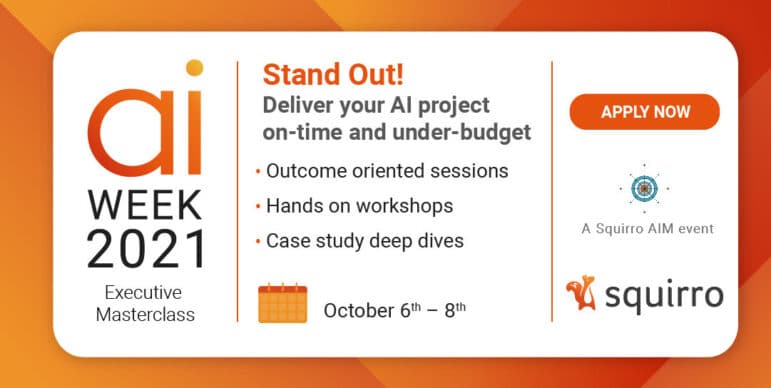 Two members of the Enterprise Knowledge (EK) team will lead an Executive Masterclass at Squirro's inaugural Artificial Intelligence (AI) Week 2021, held virtually from October 5th to the 8th. Squirro's AI Week 2021 is an online event designed to showcase AI best practices and provide interactive masterclasses that enable business and IT leaders to improve their workflow outputs, decision intelligence, and customer success using AI and Machine Learning (ML).
Chris Marino, Principal Solution Consultant, and Sara Nash, Technical Consultant, will co-present their Executive Masterclass for interested business and IT team leaders. They will discuss several use cases where EK has successfully leveraged AI to improve their clients' productivity. EK's experts will outline the foundations of AI, explain how EK successfully implemented AI technologies, and provide lessons learned so that attendees can prepare to implement AI within their organization.
Join EK's Executive Masterclass on Thursday, October 7th, 2021 from 10:00am-12:30pm EDT. Apply for the class here.