Enterprise Knowledge Chief Operating Officer Joe Hilger and Senior Graph Consultant Sara Nash will be co-presenting at the upcoming Data Summit in Boston, MA. The premiere data management and analytics conference will be  from May 16th to 18th featuring workshops, panel discussions, and provocative talks.
Hilger and Nash will lead an in-person workshop, titled "Introduction to Knowledge Graphs". The interactive session will define what a knowledge graph is, how it is implemented, and how it can be used to increase the value of your organization's data. Participants will get hands-on experience designing a knowledge graph and the foundational elements required to scale it within an enterprise.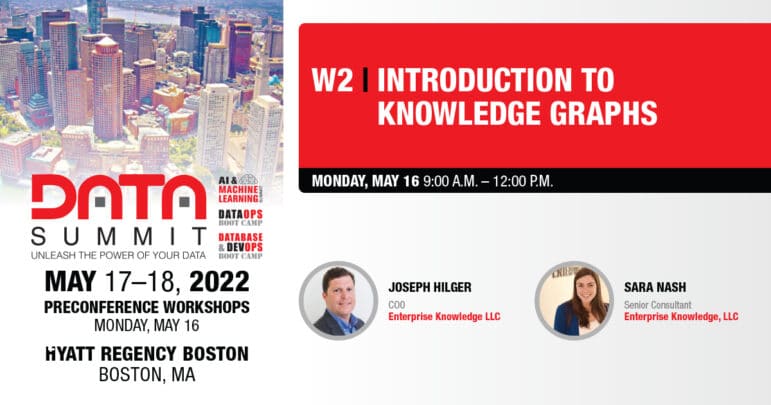 About Data Summit
Data Summit will offer practical advice, inspiring thought leadership, and in-depth training. Participants will hear the innovative approaches the world's leading companies are taking to solve today's key challenges in data management. 
You can find out more information and register for the conference here.