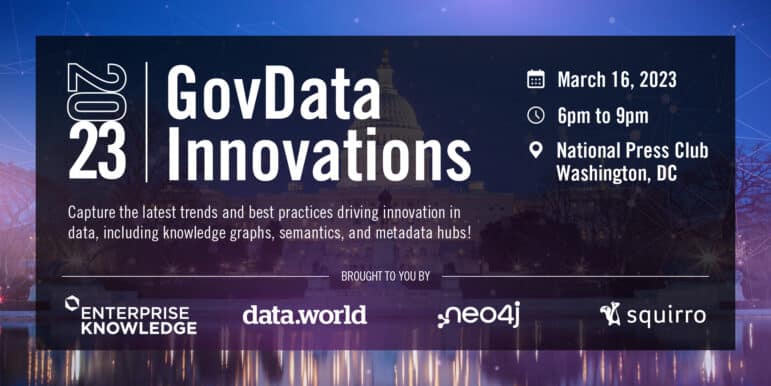 Enterprise Knowledge is excited to be hosting the upcoming GovData Innovations Summit, where we will convene industry thought leaders and government executives to discuss the latest trends and best practices driving innovation in data, including knowledge graphs, semantics, and metadata hubs.
This is an invite only event. To express interest or to request an advance or follow-up briefing, please email:
Special thanks to our cosponsors for this event, three market leaders in advanced data and knowledge solutions, data.world, Neo4j, and Squirro.
This event will be held on March 16th from 6pm to 9pm at the National Press Club in Washington, DC.
Return to this page for updates including the agenda, speakers, and additional details.
Event Location
National Press Club, Washington, DC