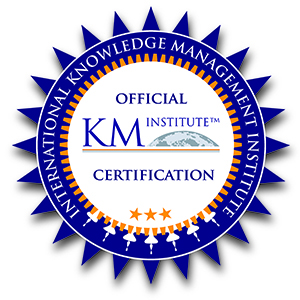 Enterprise Knowledge's Zach Wahl, today was named as the newest addition to the KM Institute's faculty.  The International Knowledge Management Institute (KM Institute) is the leading educational institution in Knowledge Management formed in 2004 and incorporated in the Commonwealth of Virginia, USA, in 2005. With KM training/society roots dating back to 1999, the prototype for today's KM Certification program was formulated and delivered by future KM Institute personnel.
Wahl already conducts a popular 2-day course: "The Taxonomy Master Class" for KMI

and mentors clients for in-house workshops and taxonomy design services.  In development is the new Certified Knowledge Specialist – Taxonomy, a 4-day + e-learning Certification program, combining the core of KMI's CKM program with a "deep dive" into Taxonomy solutions. First class: Feb 3-6, 2014, in Reston, VA.
To read the full press release from KMI, click here.