Knowledge graphs provide a comprehensive view of the business concepts that are most important to you, enabling your people to get answers to their most pressing and ongoing questions.
EMPLOYEE 360
How can I find and deploy the best internal resources? What are my hiring needs?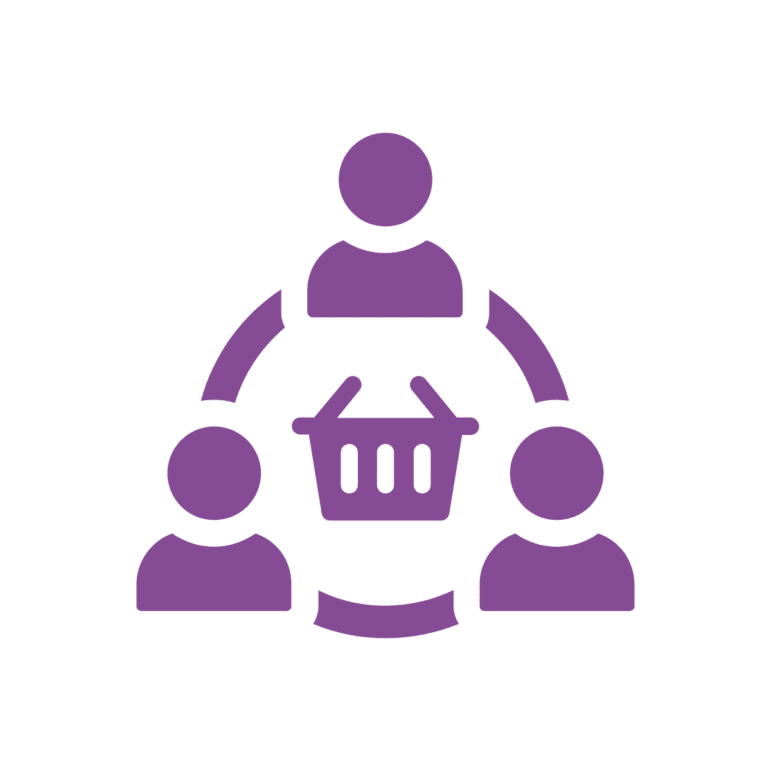 CUSTOMER 360
How can I get a complete picture of a customer journey with data from different systems?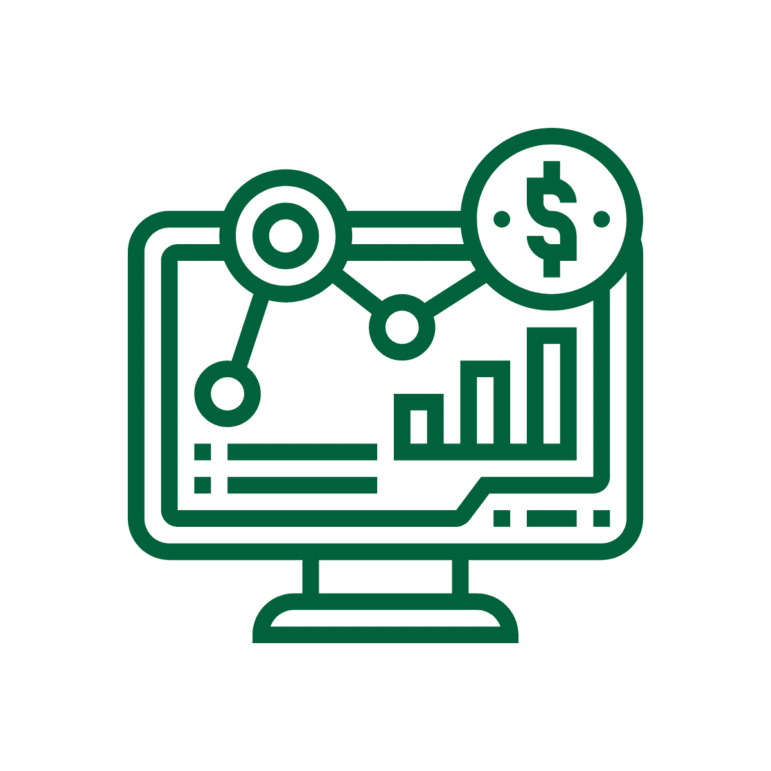 ANALYTICS DASHBOARD
What are my most profitable customers, regions, or products across my disparate data sources?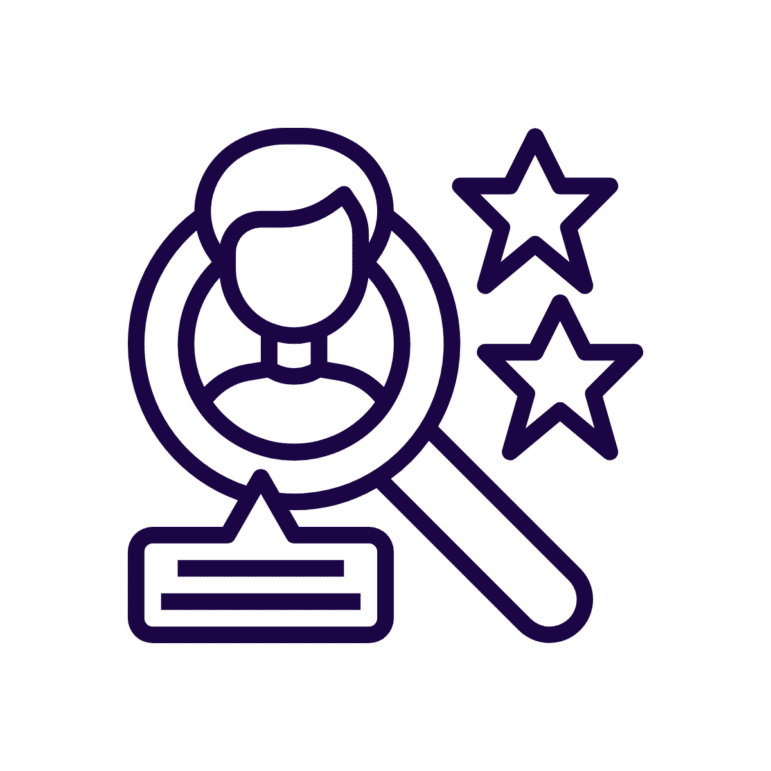 ADVANCED SEARCH
How can we bring a more google-like experience to our organization, getting our team to engage with the data?
Knowledge graphs are the bedrock of enterprise AI, enabling the next generation of Search, Recommendation, Chatbots, Graph Machine Learning, Natural Language Question Answering, and more.
Looking to unlock your specific use cases?
What is EK's Knowledge Graph Accelerator?
The Knowledge Graph Accelerator is a 4-8 week program to implement and demonstrate the value of knowledge graphs in practice with your organization's data. The Knowledge Graph Accelerator will ensure your organization is set on a path to Enterprise AI. You will achieve meaningful progress quickly, leveraging the experience of the world's leaders in the field.
The Accelerator will help your organization:
Better understand the foundations of knowledge graphs, including graph data model, data mapping, and data management;
Design a first implementable version (FIV) knowledge graph that can be scaled and enhanced;
Implement a pilot version of your graph solution leveraging the knowledge graph-based data management solution data.world; and
Identify a strategy for your organization to make Enterprise AI a reality.
How Does It Work?
In eight weeks or less, the Knowledge Graph Accelerator will deliver understanding, alignment, and a first implementable version (FIV) knowledge graph prototype, ensuring your organization quickly gains everything they need to move forward. Over this time period, you'll engage with leading experts in graph data modeling, graph technologies, and Enterprise AI to complete the following activities and more: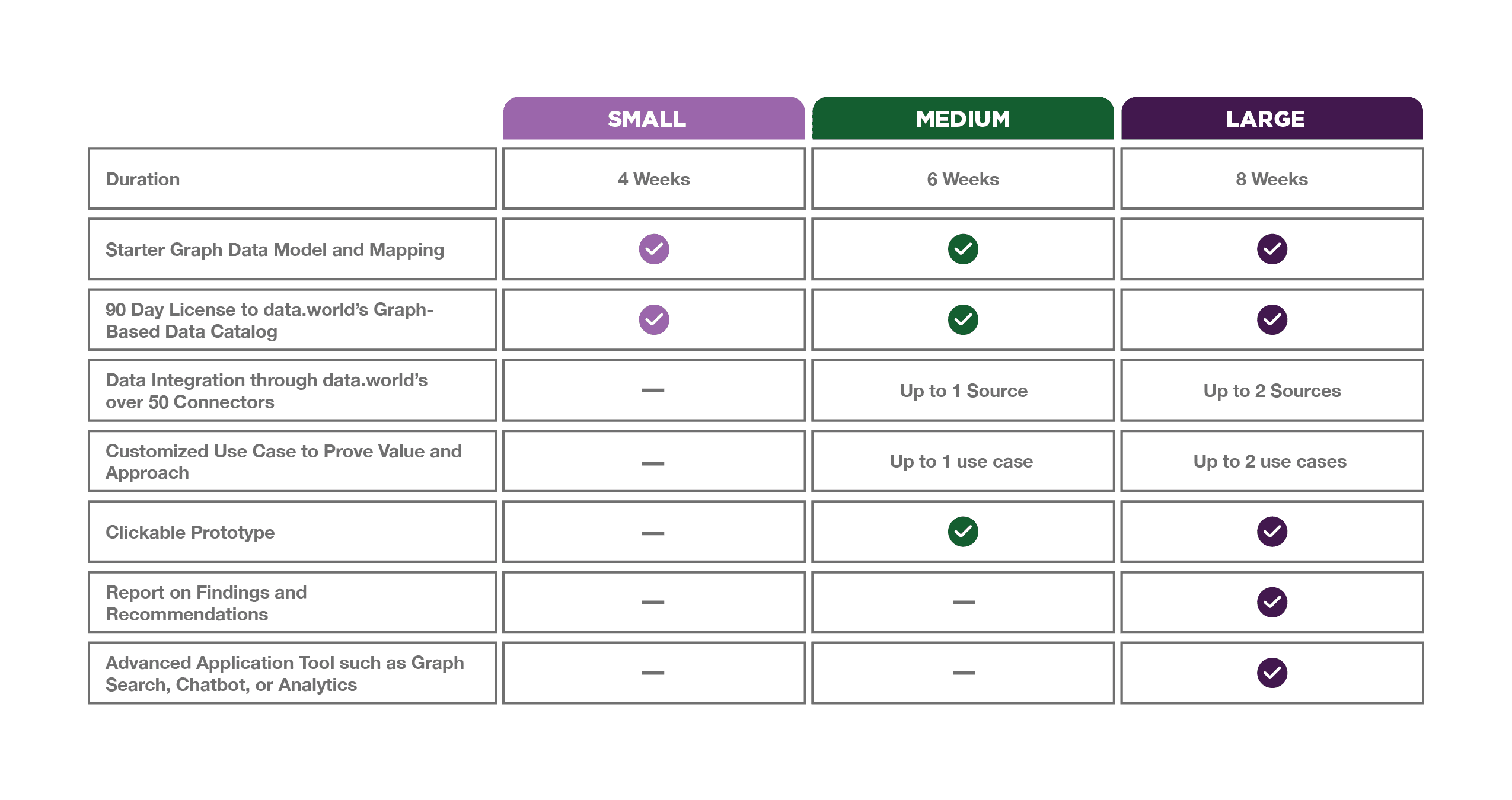 Training and Knowledge Transfer
Introduction to knowledge graph foundations and best practices.
Capacity building for your knowledge managers.
Foundation for Scale
Initial knowledge graph that can be built upon.
Proof of concept for leveraging a knowledge graph-based data management solution.
Customized strategy for implementing a knowledge graph in your production environment.
Confirm that graph solutions are compatible with your data and use cases.
Alignment and Consensus
Showcase the value of knowledge graphs to your organization.
Define the use cases with the most business value.
Align on strategic objectives for advanced data management and insights.