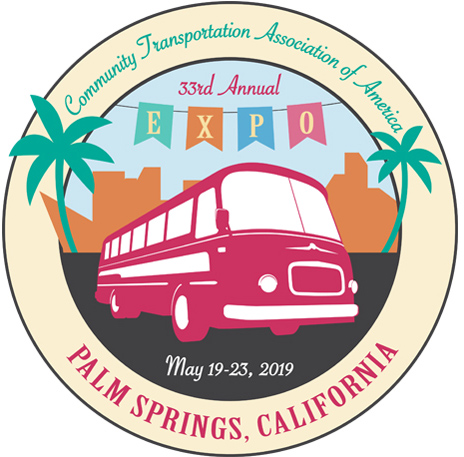 Enterprise Knowledge's (EK) Lulit Tesfaye, Practice Lead for Data and Information Management, is presenting at this year's Community Transportation Association of America (CTAA) Expo 2019, to be held from May 18 – 23rd in Palm Springs, California. The Expo is the premier annual event for community and public transportation professionals and is considered the most important educational event and trade show in the industry.
Delegates of member states and professionals will join industry subject matter experts and thought leaders from around the world. These individuals will provide best practices and presentations to keep attendees up-to-date on innovative and emerging technology in data and information management, workforce development, communication strategies, funding, and regulations.
Tesfaye will be speaking and facilitating workshops on May 22nd and on May 23rd as part of the Innovation and Emerging Technologies track, on the topic of Mining Data to Improve / Develop Transit Services. Tesfaye will share best practices and case studies regarding innovative and scalable data and information management approaches.
For more information, check out the event page.
About Enterprise Knowledge
Enterprise Knowledge (EK) is a services firm that integrates Knowledge Management, Data and Information Management, Information Technology, and Agile Approaches to deliver comprehensive solutions. Our mission is to form true partnerships with our clients, listening and collaborating to create tailored, practical, and results-oriented solutions that enable them to thrive and adapt to changing needs.
Our core services include:
Strategy, design, and development of Knowledge, Information and Data Management systems;

Knowledge Graphs and Semantic Technologies design and implementation;

Taxonomy and Ontology Design;

Project Strategy and Road Mapping;

Brand and Content Strategy;

Change Management and Communication; and

Agile Transformation and Facilitation.
At the heart of these services, we always focus on working alongside our clients to understand their needs, ensuring we can provide practical and achievable solutions on an iterative, ongoing basis.
About CTAA
The Community Transportation Association of America (CTAA) and its members believe that mobility is a basic human right. From work and education, to life-sustaining health care and human services programs, to shopping and visiting with family and friends, mobility directly impacts quality of life.
CTAA members are in the business of moving people – efficiently and cost-effectively. CTAA staff, as well as board, state, and tribal delegates are dedicated to ensuring that all Americans, regardless of age, ability, geography or income, have access to safe, affordable and reliable transportation. Our priority is our members and the communities and passengers they serve.