The Challenge
National Park Service's Learning and Development Group provides learning events and resources to 22,000 diverse professionals who are spread out across more than 400 parks and National Monuments. This workforce is geographically dispersed, with many staff members and volunteers "at the end of the trail" and on the go.
In addition to geographic distance, the resources of the NPS Office of Learning and Development were historically scattered across over twenty websites that were not connected. For example, if a staff person from the Cultural Resources department looked for training on their own, siloed training resources website, there was little likelihood that they would discover a complimentary training on the Leadership Development website.
The Solution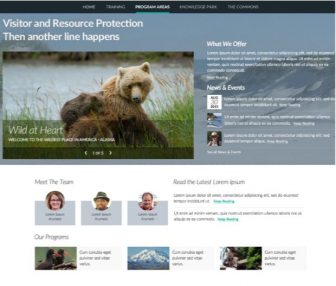 To address the disconnect caused by siloed training websites, Enterprise Knowledge (EK) worked with NPS to design and develop a single learning portal. Program landing pages were built into the information architecture of the site so that program managers could maintain an online presence for their own training resources and training priorities.
In addition to program landing pages, site-wide landing pages were created to aggregate learning content across programs. These landing pages employ faceted navigation to break down the silo walls between programs and make training resources more discoverable.
To reach the staff members and volunteers "at the end of the trail," the CLP employs a responsive, mobile-optimized design that will work with their mobile devices. Through social networking features within the learning portal, learners of similar interests or careers are able to connect with each other regardless of how far apart they may work.
The EK Difference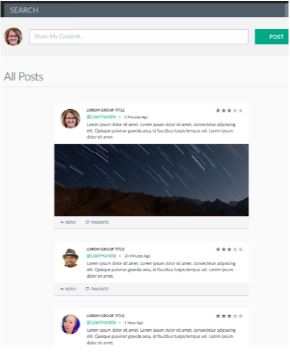 With EK's help, the NPS Learning & Development Office has created a highly functional, extremely interactive way to find educational resources in less than three clicks.
EK supported NPS throughout the entire product life cycle to design, develop, and implement the best possible solution for their needs. Beginning with the strategy and design phase of the project, EK conducted multiple rounds of user centered design workshops and focus groups to discover the right people, processes, and content for the Common Learning Portal. EK designed an enterprise taxonomy, high-fidelity wireframes, and business requirements for the CLP, going through multiple iterations to incorporate feedback from workshop participants and key stakeholders.
During the development process, EK leveraged Agile processes to maximize communication with end users and the development team.  User stories were expanded upon and business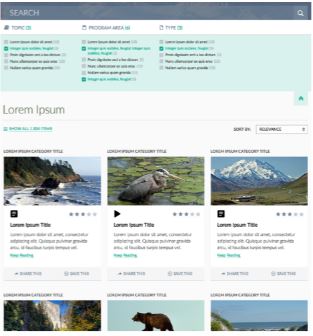 requirements were revised in a collaborative process between developers and key stakeholders. Weekly standups and continuous communication between business analysts and developers kept the projects focus on building the product which would be of highest value to the National Park Service.
In addition to developing the right product for the National Park Service, EK also provided change management, training, a comprehensive content governance plan, and content strategy support to ensure a smooth transition and high adoption rate of the new platform.
The Results
As a result of EK's efforts, NPS has achieved the design and development of a world-class knowledge and learning platform that will connect their diverse users with the information they need and the people that support them. The search, navigation, and faceted search features allow information to be findable by anyone whether a 30 year veteran of the Park Service or a new employee who started yesterday.