Enterprise Knowledge (EK), the world's largest dedicated Knowledge Management consulting firm, announces the launch of their KM Maturity Benchmark Self-Assessment. 
EK's KM Maturity Benchmark Self-Assessment is an abbreviated version of their comprehensive KM Strategy and Assessment service offering, which assesses an organization's current state and target state on over 40 defined elements. The Self-Assessment uses a version of EK's proprietary KM Benchmark, which is the result from decades of observation and analysis of real organizations from all over the world, ranging from local to global, small to large, and spanning hundreds of industries and business model types. The benchmark was developed by EK's internal team of KM experts to gauge an organization's KM maturity across the five KM dimensions of People, Process, Content, Culture, and Technology and provide insight into ways to strengthen KM efforts within your organization to achieve the most impact.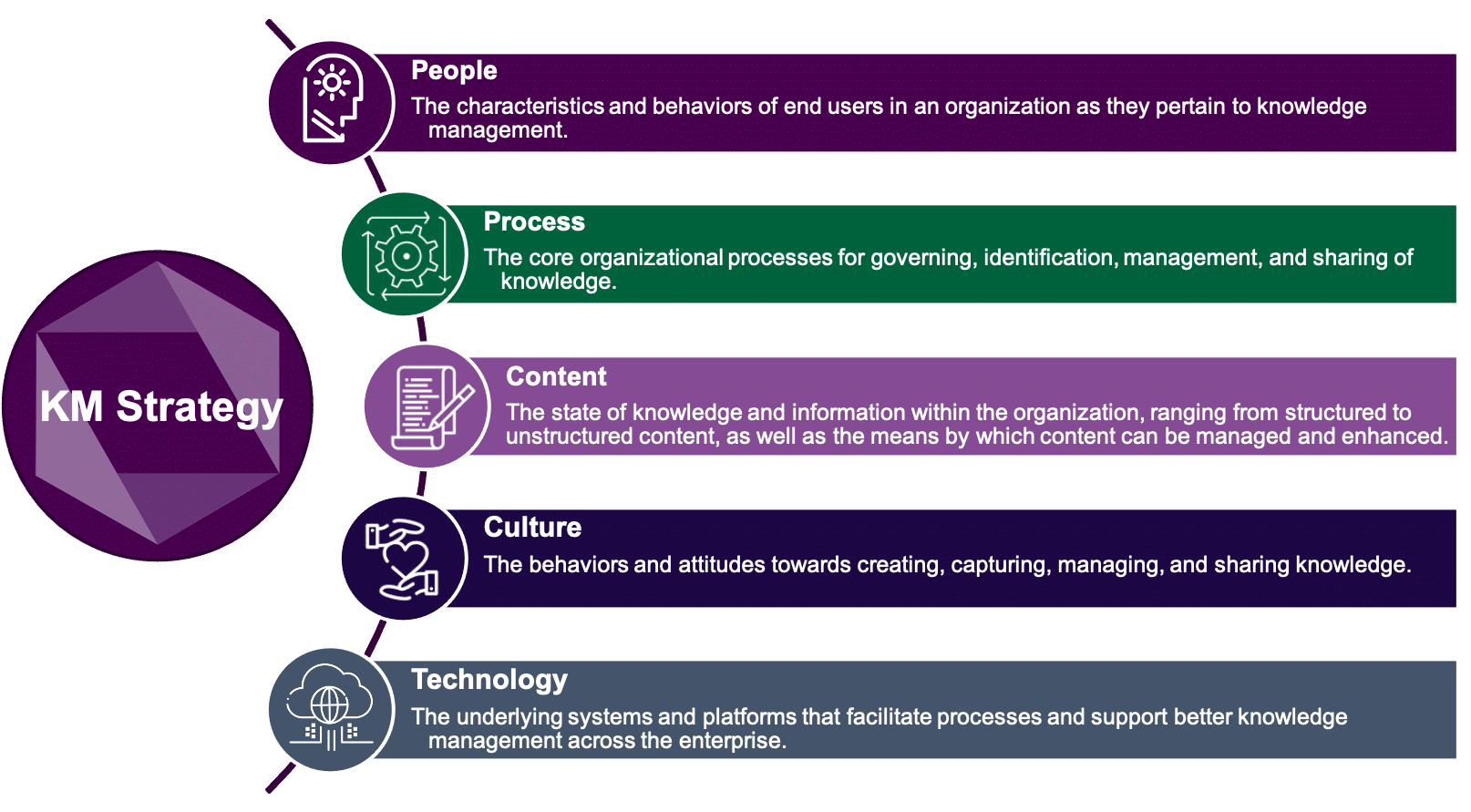 Following this short, 20 minute self-assessment, participants will receive a customized report detailing their numerical scores as well as a detailed analysis that will help them to understand why their score matters and how to best improve. This report will serve as a first step for any organization to begin understanding where they are, where they can be, and the business value of attaining a more mature KM future state.
Take the KM Self-Assessment now.
About Enterprise Knowledge
Enterprise Knowledge (EK) is a services firm that integrates Knowledge Management, Information and Data Management, Information Technology, and Agile Approaches to deliver comprehensive solutions. Our mission is to form true partnerships with our clients, listening and collaborating to create tailored, practical, and results-oriented solutions that enable them to thrive and adapt to changing needs.
EK has worked with organizations on a global scale to develop compelling strategies regarding the current state of Knowledge and Information Management, and to drive a clear and concise vision for a target state. EK possesses both the KIM expertise as well as the accompanying technical depth of knowledge and in-house skills that enable us to develop a practical roadmap to ensure your organization can achieve its Knowledge and Information Management goals.