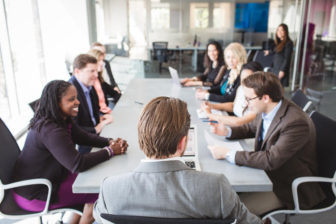 Facilitating a retrospective at the end of each sprint is one of the best ways to embody a spirit of continuous improvement, or kaizen, on your agile team. This is typically an hour-long session where you encourage all of your team members to provide feedback on what went well and what requires improvement over the past sprint.

Unfortunately, retrospectives are often one of the meetings that teams pass up because they may be seen as less valuable than the other ceremonies like sprint planning or sprint demos. Retrospectives are actually at the essence of agile because they allow you to iteratively course correct your team in the same way you would a product that you're building. If you've watched my video on Facilitating an Agile Retrospective in 60 Seconds, you know that retrospectives are actually critical in streamlining processes, enhancing team dynamics, and improving performance.
In this blog, I want to share five actionable tips to make your retrospectives more engaging and effective so they become a regular part of your sprint cycle.
1. Get Out of the Office
One of the ways to get the team excited about having a retrospective is to host it somewhere outside of where the team regularly does work. Choose a local happy hour spot or a nearby park to lighten the atmosphere and open your team up to looking at the way they work from a different perspective.
2. Change Facilitators
Let each team member take turns facilitating the retrospective. The facilitator is responsible for planning the session, guiding the conversation, and making sure that the objectives of the meeting are met. Allowing team members to take on that responsibility will make them more active participants in the process. This is also a great opportunity to develop each team member's speaking, facilitation, and leadership skills.
3. Try Different Tools
You can keep it simple by whiteboarding the team's feedback on what they should start doing, stop doing, and continue doing. This works well for collocated teams. For more dispersed teams, choosing collaboration software, like Retromat or IdeaBoardz, is a great way to include remote team members in the conversation.
4. Identify Action Items
Retrospectives can be very cathartic because they allow team members to express their frustrations and voice ideas for improvements, but it's important for the team to take action when there's an opportunity to improve the way they work. When conversations create change, the team will see the benefit of having them and will more likely want to continue doing so. Vote on the most impactful action item(s) and choose someone to take ownership of each one.
5. Create a Cadence
As with any good habit, the less you think about it and make it a part of your routine, the stronger the habit becomes. As the pressure increases with fast-approaching deadlines and increased expectations to deliver quality products, don't skip your retrospective.

Conclusion
The more time you spend as a team reflecting on whether your efforts are achieving expected results, the more effective you will be as a team overall. For more guidance on improving your agile ceremonies, contact us at [email protected].