In this two-part blog series, I identify six common challenges experienced by Fortune 500 and multinational organizations and offer solutions to them, providing explanations, justifications, and use cases for each. In Part I, I discussed the importance of anticipating and reacting to change within an organization, the common dilemma of consolidating or integrating technical solutions, and the significance of prioritizing business value during strategy and design initiatives. In this Part II, I will address the advantages of building to scale for technical and non-technical solutions, the benefits of engaging a diverse audience across your organization, and the importance of educating stakeholders on how to maintain solutions in the long term. By reading this blog series, you will obtain valuable best practices, practical applications, and comprehensive solutions that EK has utilized to combat common organizational challenges at large enterprises, providing you with a better understanding of how to assess the current state and maturity of your organization, and potentially even a valuable starting point for solving an existing problem that your organization is experiencing. 
4. Build to Scale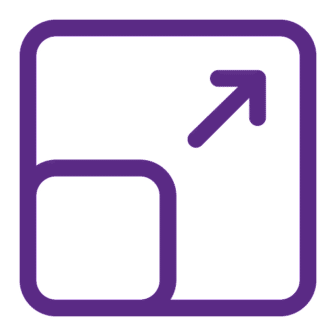 It's not uncommon for organizations to implement a new tool or process that benefits them in the short term, only to reinvest in an entirely different solution years down the line. Large organizations are often subject to rapid growth, even after scaling from a start-up or scale-up into a large corporation. Understanding the size and complexity of a given organization and its anticipated growth is essential in implementing any type of technical or non-technical KM change. 
In non-technical KM engagements, any new processes, models, or overall organizational changes must be in accordance with an organization's strategic vision for the coming years. For example, if a content governance team is designed and established within an organization, this model should not be stagnant but instead include predetermined measures for adding new members in the event of growth or expansion, such as onboarding and training materials, or publishing and management processes for new types of content. Designing and implementing change management processes before a change happens can help to align employees prior to any actual transformation, streamlining the transition and providing employees with mitigation strategies for potential risks. 
In highly technical KM engagements, any new system or tool that is being implemented within an organization must be able to scale accordingly with any growth the organization might face, particularly when the system is intended for the entire enterprise. This begins with the selection of the tool itself, as many tools have technical limitations and/or significantly increase costs when the number of users rises, so it is imperative to conduct thorough vendor reviews and market research before selecting. Beyond the research and selection of a tool, it is also key to design and implement any technical solution with consensus alignment on what functionalities and integrations are essential in both the short and long term. To avoid having to further invest in another system or make adjustments to an existing one due to a tool or strategy becoming obsolete, it's crucial to understand the direction of your organization and what capabilities are needed in the immediate future, as well as what capabilities may be needed in the coming years. 
Last year, I worked with an international development organization that was seeking to implement a new content management system. The organization was using an outdated application that was set to expire within the next couple of years, so selecting a new system and migrating the existing content quickly was a high priority. EK conducted a thorough analysis of content management systems, taking into account the organization's priorities, use cases, required functionalities, budget, number of users, and future plans to formulate a cost-benefit analysis on potential options. This enabled the organization to thoroughly understand what options exist, what capabilities they have, and what the best fit for them could potentially be, before connecting with the identified top vendors. EK also provided the organization with critical information on their current technical environment along with recommendations on how to integrate and optimize it with the new system. This streamlined the negotiation process with the chosen vendor, and enabled the organization to efficiently identify and implement the ideal solution for their use case and budget without overspending or omitting essential functionalities.
5. Engage the Enterprise
Some initiatives can encompass an entire enterprise, whereas others may be focused on a single department or business unit. Regardless of the scale of a project, it is important to engage with a diverse group of stakeholders from various departments, teams, tenures, and roles in order to garner a comprehensive understanding of what issues may or may not be present within an organization. Without doing so, there is a risk of overlooking or disregarding important perspectives that could help formulate an optimal solution for all stakeholders. 
EK is often engaged by organizations to identify or solve an overarching problem or series of problems. Engaging with a diverse array of perspectives provides the organization with a better understanding of how different stakeholders perceive these problems and what their views on potential solutions are. For example, if you were to exclusively interview executives or middle managers about a given challenge an organization is facing, you'd likely receive a strong understanding of where the problem lies and how it is affecting the organization, but you may be missing out on critical day-to-day perspectives and interactions from grassroots stakeholders. Equally, if you were to only engage with daily users, you may be missing out on key perspectives from leadership and management about how the problem inhibits the organization from reaching its goals in a business and operational context. 
Recently, I delivered a KM Strategy for a Fortune 500 financial institution's call center. Prior to the engagement, the organization already had a strong understanding of what targeted problems they were trying to solve, and EK had completed prior work with this organization, so there was pre-existing context on the organization and the call center. Despite this, we still actively requested to engage with stakeholders of all levels and roles throughout the organization to ensure we were inclusive of all relevant individuals. At one point during the discovery phase of the project, one group stated that a specific team within the call center should be owning the management and governance of training and KM content. When EK engaged with that team, they gave a conflicting opinion and stated it was another team's responsibility to own that material. To address this disparity, EK also engaged with senior management stakeholders to surface these statements and unilaterally identify the best possible use case for content ownership. Engaging with a diverse array of stakeholders not only gives a more complete understanding of an organization, but it may also help the organization uncover different perspectives on previously identified issues, or potentially even discover something the organization was unaware of. 
Furthermore, it is important to not only diversify the types of stakeholders that you're engaging with, but also the discovery techniques used to obtain and analyze information. A few of EK's tried and trusted methods can be found below: 
Interviews:

Typically 1:1 interviews with participants varying in role, tenure, expertise, or department about a predetermined topic. This method is effective for garnering unbiased insights from key individuals. 

Focus Groups:

Often an existing team or a series of individuals with similar and/or related roles across divisions (ex. Directors Focus Group or B2B Sales Focus Group) conducted as a facilitated group interview. Focus groups enable open group discussion on a specific topic from different perspectives. 

Workshops:

A facilitated presentation with interactive activities targeted towards a larger group audience. Workshops engage participants using a variety of methods which can be effective in ensuring equal stakeholder representation and exposing participants to high-level training and best practices. 

Technical Demonstrations or 'Dry-Runs':

A technical interview with IT or system owners that provides a visual walkthrough of a key system and its core functionalities/workflows. Technical demos are very effective for understanding how a system is used, what can be improved, and details around technical infrastructure for possible integrations or enhancements. This is an essential method for technical strategy and solution implementation projects.

Enterprise Surveys: A method of engaging with a wider audience using targeted questions that are co-created with key project stakeholders from the organization. A 5-20 minute survey can be an efficient way to get statistically significant results at a large scale without seriously disrupting workflows for employees.
6. Educate to Maintain
Just as it's common for an organization to implement a solution and reinvest in another a few years down the line, it's also normal for organizations to implement a new technical or non-technical solution to solve an existing problem but struggle with the adoption or long-term maintenance associated with that solution. It can be hard to garner buy-in for a new process or workflow change, and technical solutions can be equally if not more challenging to optimally use and maintain without the right integrations, resources, and skills in place to do so.
Some engagements have a longer duration than others, and it's not irregular for EK to support organizations with the maintenance of solutions post-implementation or even stay on to provide expert advisory services for an indefinite period. Regardless of the length of a project, it is imperative to provide stakeholders with the knowledge and resources they need to maintain both technical and non-technical solutions in the long term. 
Recently, I served as the Project Manager for a Taxonomy Management System (TMS) Implementation and Integration project for another consulting firm. A month into building the API integrations for the TMS and the identified systems, IT stakeholders from the firm expressed concerns with maintaining the integrations beyond the scope of the project due to a relative unfamiliarity with the system/process and already being overloaded with system maintenance. As a result, EK agreed to augment the system handoff process to not only act as temporary solution support, but also help the IT team upskill on TMS maintenance processes, best practices, and common risks to be aware of so that they can eventually take on system ownership when they are better positioned to do so. While it was important that EK served as temporary help desk support for the solution, the most significant aspect of EK's delivery was the provision of skills, resources, and knowledge necessary to support the TMS in the long term. Without this, the organization may have had to permanently outsource support for the solution, which can be very expensive, or take on the many risks associated with maintaining an unfamiliar system internally. 
A strategic example of effective knowledge transfer came during a recent KM Strategy engagement for a multinational company. To conclude the engagement, we delivered a 2-year transformative roadmap on how the organization could achieve its desired target state, including high-level recommendation areas broken down by task, estimated Full-Time Employees (FTEs), critical challenges addressed, and the strategic and business impacts of the workstream if implemented. Each individual task was also represented as its own slide, including a detailed approach with thoroughly defined sub-tasks, dependencies, estimated duration, business impacts, and measurable success criteria. This granular level of detail provided the organization with a clear, tangible path forward on how to reach their goals without necessitating further investment. If the organization were to begin executing the roadmap immediately, they would know exactly what to do and how to do it, even without additional external support. EK also encourages a live delivery of the report in order to verbally communicate to key stakeholders how to most effectively utilize the roadmap as well as answer any questions. Similarly to the previous example, the most important aspect of the roadmap was the level of detail around how to execute the recommended solutions and ensure that the organization had the skills and resources in place to do so.
Conclusion
Engaging in good KM can be the key to realizing sustained success and efficiency at large enterprises that must be able to adapt to volatility and constant change. Whether a technical transformation or a non-technical one, these best practices may make the difference in the effectiveness and longevity of your organization, division, or team. It is very challenging to manage all of the information, data, and knowledge within any organization, and this is especially true at complex, globally dispersed, and rapidly scaling organizations. Whether you're looking for strategy, design, implementation, or maintenance, EK's services run the gamut in all things KM as a true end-to-end consulting and solutions firm. If any of this sounds relevant to you or your organization and you're interested in seeking external support, don't hesitate to reach out and contact us at Enterprise Knowledge. We're here to help with any and all of your knowledge, information, and technology needs.