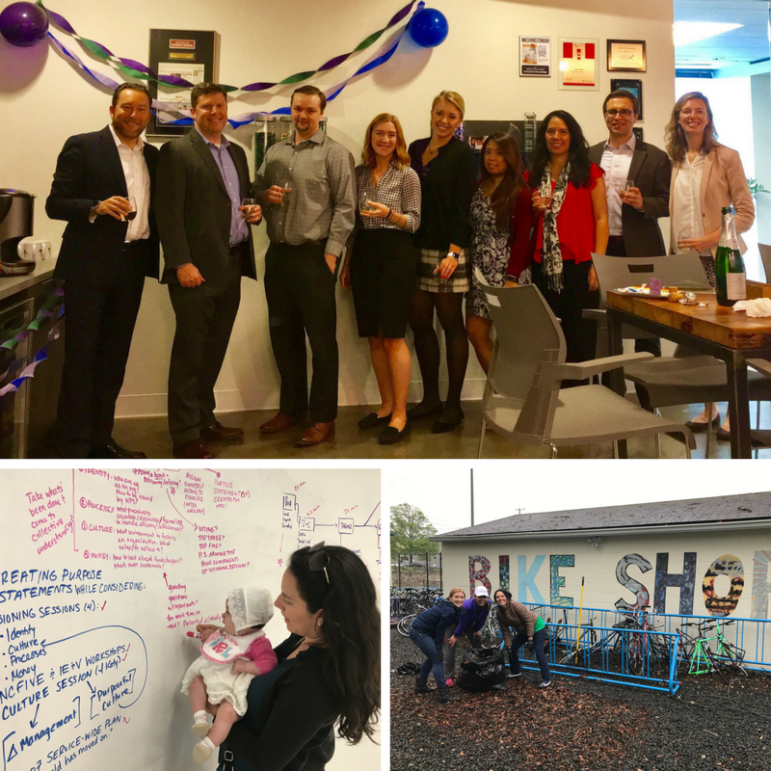 Enterprise Knowledge is thrilled to announce it has been honored as one of the 2017 Best Places to Work by the Washington Business Journal. EK was one of the 25 businesses named in the small business category. Winners were determined using an employee survey conducted by Quantum Market Research.
This is the second workplace award EK has won this year – Washingtonian magazine also featured EK in its Great Places to Work list, naming EK as one of only 50 companies to their list.
"This award is yet another piece of evidence that EK employees are thriving and making our company a great place to work," said CEO Zach Wahl. "This is not just about offering great benefits – this is about building our own unique culture and giving everyone the opportunity to grow in their careers."
On June 22, Washington Business Journal will host a ceremony naming the top ranked companies in each size category.
To read more information about the award and event, visit the Washington Business Journal's website.
To learn more about what it's like to work at EK, visit our Day in the Life page.
About Enterprise Knowledge
Enterprise Knowledge (EK) is a services firm that integrates Knowledge Management, Information Management, Information Technology, and Agile Approaches to deliver comprehensive solutions. Our mission is to form true partnerships with our clients, listening and collaborating to create tailored, practical, and results-oriented solutions that enable them to thrive and adapt to changing needs.