Enterprise Knowledge's Content Engineering Consultant, Emily Crockett, will join Karen DeWolfe, VP of Regulated Industries at Aprimo, for a co-hosted live webinar, "Mission-Critical Content Strategy: Navigating Compliance & Personalization for Government" on Wednesday, November 15th from 11:00 AM – 11:30 AM EST.
In this webinar, Crockett and DeWolfe will dive deep into these common obstacles and unveil a potent synergy between Digital Asset Management (DAM) and Knowledge Management (KM), strengthened by FedRAMP certification. Additionally, they will introduce a comprehensive 360-degree approach to optimizing your organization's content strategy, delivering exceptional experiences at scale, and tailoring your initiatives to meet the specific needs of your organization and public servants.
View event details and register here.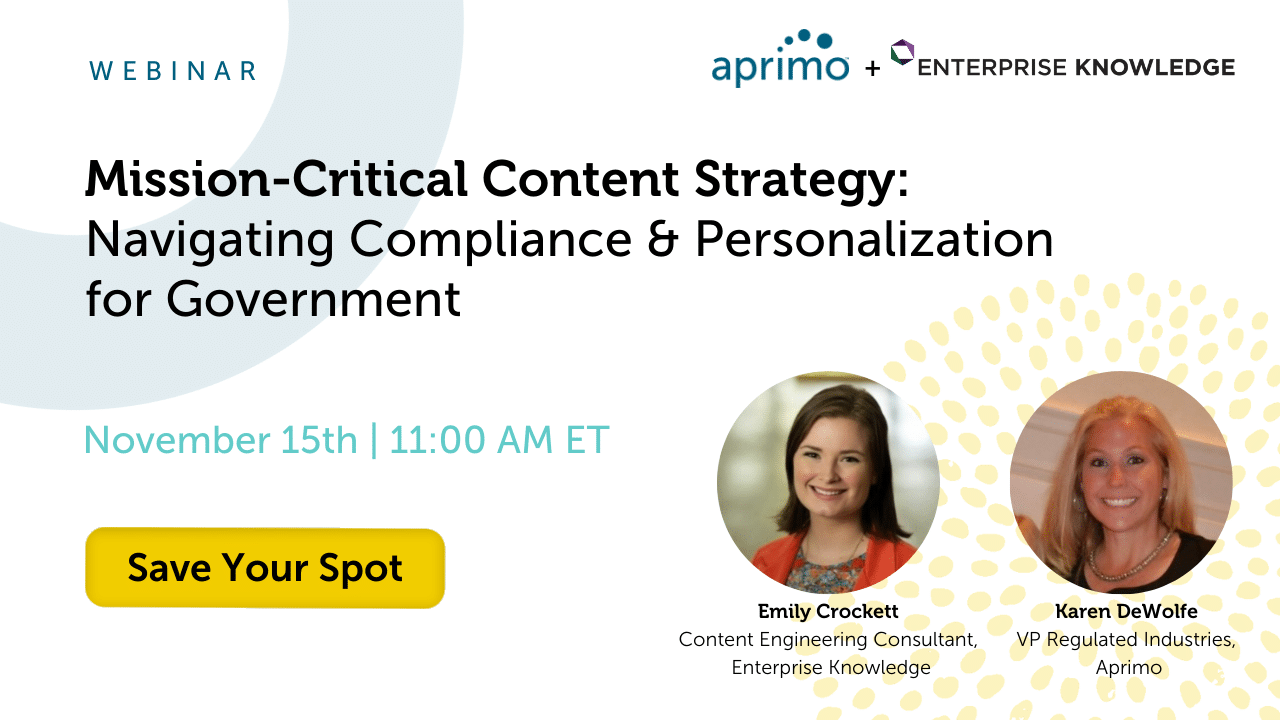 ---
Wednesday, November 15th 
11:00 AM – 11:30 AM EST
(8:00 AM – 8:30 AM PST)