Projects at the intersection of knowledge management and learning and development are increasing. As the workforce diversifies to include five generations, and technology has matured to enable learning at the point of need, organizations have the opportunity to progress from "training" to learning.
Over the last decade, the conversation has moved from "where is the class?" to "is this class available online?" to "how can the class come to me when I need it?" This last step is essential to organizations enabling their employees to learn and develop in the most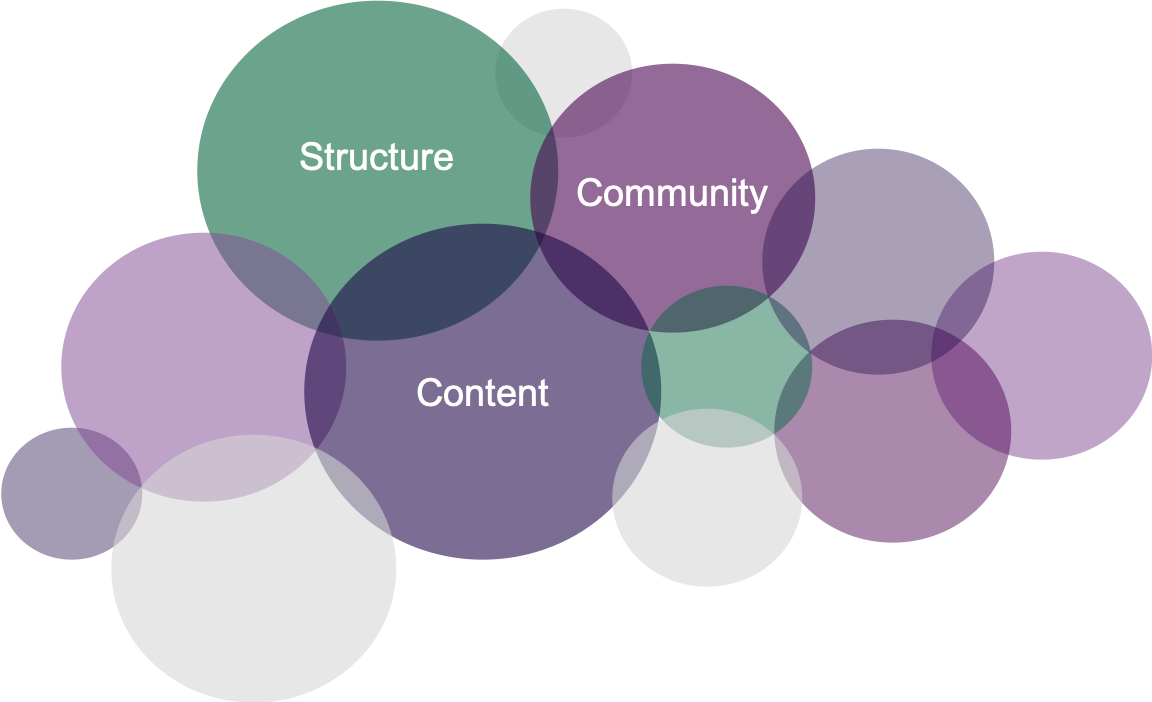 natural way possible. As a member of Generation Z, I grew up with a cell phone in my hand and quickly became comfortable leveraging the latest technologies to answer any question at any time. Now, Generation Z members, like myself, expect to be able to learn in a similar manner.
Therefore the workforce is increasingly becoming full of individuals who expect more from learning and development than a class to attend or a lecture to fall asleep in. Instead, employees are seeking a range of learning and development options, each tailored to their specific learning style and their specific circumstances. Make no mistake, there is still a critical place for traditional classroom learning, but the most mature organizations will offer a variety of learning options. These different learning and development options can and should range from formal to informal, structured to unstructured, short and simple to deep and detailed, and include access to both experts and peers alike. This is where knowledge management (KM) comes in.
For organizations who are getting ready to venture down this path, there are several ways that KM can spark the beginnings of a true learning and development ecosystem. At EK, we encourage our clients to think about three key concepts that can be found at the intersection of knowledge management and learning and development.
Structure
Consider your organization's current learning management system (LMS). It most likely contains a page called "My Learning Assignments", where learners can find assigned training, as well as a tab titled "Learning", which contains hundreds if not thousands of pieces of learning content, all of which are only searchable by a few fields such as time, topic, and title. This unorganized, minimally tagged mess of content is less than appealing to your organization's learners and is the reason why many employees only complete assigned training. To encourage and enable your employees to voluntarily partake in learning, your organization's learning and development ecosystem must contain content that is not only findable, but also discoverable.  The content must be properly tagged and configured in order to enable discoverability. This level of maturity can only be achieved through the use of knowledge management best practices. Leveraging the benefits of a user-centric Taxonomy and well-defined content types, your organization's learning and development ecosystem will evolve from a system that is only used annually to complete mandatory training to a portal of ease, opportunity, and growth that is utilized daily.
Content
Now that your learners can find and discover content in your organization's learning and development ecosystem, you must ensure the content they are finding is current, engaging, and meaningful. A course designed in PowerPoint, leveraging the latest version of Articulate, is not going to satisfy today's learner. Millennials and Generation Z-ers, and most learners for that matter, want to find content that combines subject matter expertise with practical on-the-job knowledge. Many organizations struggle to achieve this practical learning content, yet such content does not need to be generated, it is already there. Most of the content an organization already possess is, in fact, learning content but organizations do not realize this because their content is not structured correctly, hence the importance of effectively designed content types.  
Community
The most comprehensive learning and development environments incorporate a social experience and this social learning brings three key benefits. Similar to the online technologies that Millennials and Generation Z'ers grew up with, learners want to receive instant feedback, track their progress and compare it to others. They also want the ability to engage with other co-workers directly. Your employees can learn and grow from these social interactions. Additionally, robust online learning platforms with social learning opportunities foster a greater sense of purpose and connectivity, both of which Millennials and Generation Z'ers actively seek from their employment. Lastly, incorporating a social experience into your learning and development ecosystem will encourage a culture of knowledge sharing, which will elicit benefits far beyond your organization's LMS.
All three together, lay the foundation for you to increase employee learning and performance through improved knowledge management. While all of this might feel daunting, we can help you make incremental progress in just a few weeks rather than years. Contact us to get started.