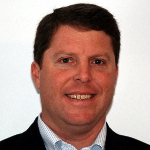 Enterprise Knowledge, LLC today announced the addition of Joe Hilger as Partner and Chief Operating Officer.  Enterprise Knowledge, a leading provider of knowledge management, Agile project management, information management strategy, and taxonomy consulting services to the public and private sectors welcomed Mr. Hilger to lead the company in developing and expanding business operations, executing the Enterprise Knowledge business strategy, and ensuring operational excellence across the company.
Zach Wahl, CEO of Enterprise Knowledge stated, "I could not be more pleased to have Joe join Enterprise Knowledge.  The company was founded on the principles of treating our people as our most important asset, providing thought leadership throughout the community, and acting with the utmost integrity without exception.  Joe models each of these principles."  Wahl added, "Joe's ability to lead and inspire people, turning vision into reality makes him the ideal choice for this role."
Mr. Hilger has 20 years experience leading and implementing cutting edge, enterprise scale IT projects.  He has worked with an array of commercial and public sector clients in a wide range of industries including: financial services, healthcare, publishing, hotel and lodging, telecommunications, professional services, federal government, not-for-profits and higher education.
Joe uses Agile development techniques to help his customers bridge the gap between business needs and technical implementation. He has a long track record of leading high performance professional teams to deliver enterprise level solutions that provide real value.  His development teams have a strong record of client satisfaction, innovation and leadership.
Joe is an expert in implementing enterprise-scale content, search and data analytics solutions. He consults on these areas with organizations across the country and has spoken on a wide range of topics including: Enterprise Search, Enterprise Content Management, Big Data Analytics, Agile Development and Content Governance.
Before joining Enterprise Knowledge, Joe worked at Avalon Consulting, where he founded the Washington, DC office and managed a delivery team of application engineers, search experts, and project management specialists.
About Enterprise Knowledge, LLC
Enterprise Knowledge, LLC is a consulting firm that helps organizations better capture, manage, present, and leverage their information.  We operate globally, throughout the public and private sectors to help organizations get the most out of their people and their information.  Through knowledge management, taxonomy design, project management consulting, and application development, we are focused on providing practical solutions with the goal of ensuring your organization's information can be found, used, and reused, providing the greatest returns and satisfaction for your customers and employees.