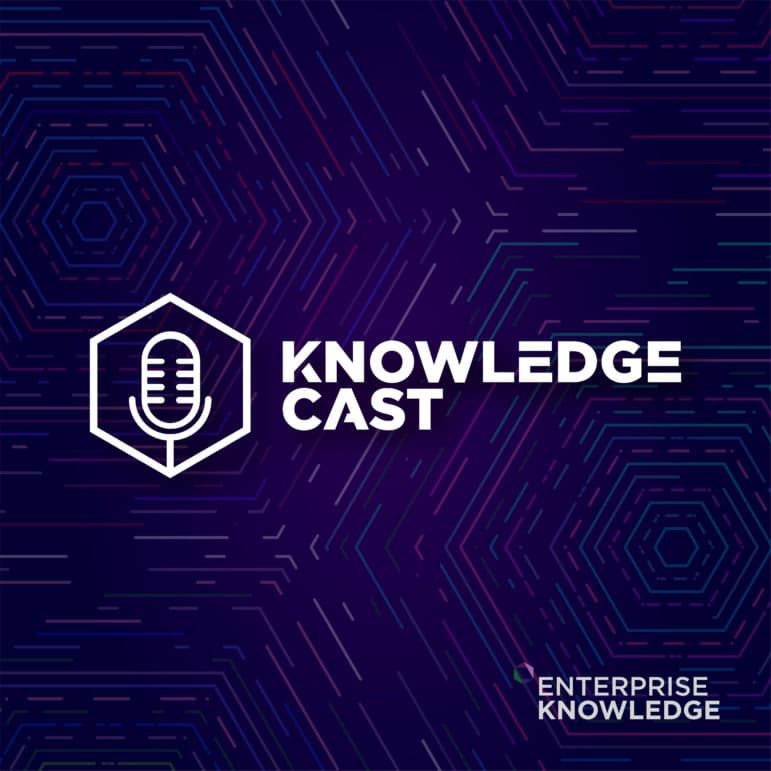 In this episode, we present the live recording of KMWorld 2022's Closing Keynote. Enterprise Knowledge CEO Zach Wahl speaks with a guest panel about their thoughts on this year's event and ideas for future events.
Phaedra Boinodiris, Principal Consultant for Trustworthy AI at IBM
Jean-Claude Monney, Digital Workplace & KM Advisor at The Monney Group, LLC
Gloria Burke, Global Director of Knowledge Management at Slalom
Larry Prusak, Author of
The Smart Mission – NASA's Lessons for Managing Knowledge, People, and Projects
If you would like to be a guest on Knowledge Cast, Contact Enterprise Knowledge for more information.