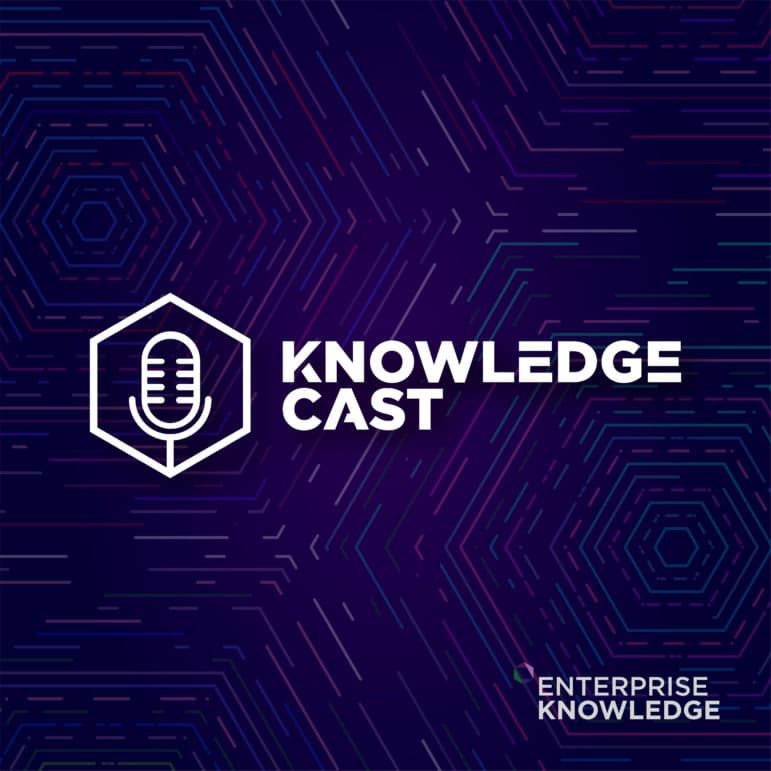 Editor's Note: This episode was recorded in late 2022. Since then, Adrienne has joined the digital and content strategy practice at Evolving Web, a Drupal-focused web design and development agency, as a Senior Digital Strategist.
In this episode, Enterprise Knowledge CEO Zach Wahl speaks with Adrienne Smith, former Associate Director of Knowledge Management at Ubisoft. She was responsible for helping teams share knowledge, collaborate, and innovate within the organization and worked with multiple disciplines to emphasize that collective intelligence is important in order to create the optimal work experience. Adrienne also worked to make sure teams understood the benefits and importance of knowledge sharing in actively promoting and cultivating a culture in which failure is accepted in order to drive innovation.
After six years leading various KM functions at Ubisoft, Adrienne recently joined a Drupal-focused web design and development agency to build out their digital and content strategy practice. Alongside an interdisciplinary team of designers, developers, and strategists, Adrienne is providing client-facing services including information architecture, taxonomy development, and content governance, as well as internal KM and process optimizations, from implementing digital asset management to streamlining lead evaluations and RFP responses.
If you would like to be a guest on Knowledge Cast, contact Enterprise Knowledge for more information.