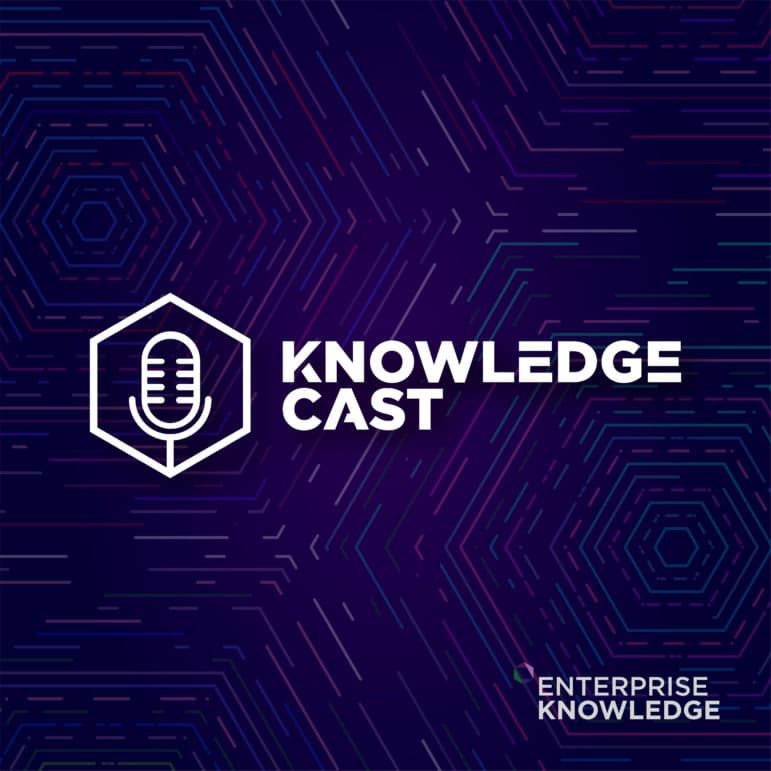 In this episode of the Knowledge Cast, EK CEO Zach Wahl speaks with Dave Simmons, Knowledge Management Specialist/Senior Records Officer at General Services Administration. In his 14 years with GSA, he has worked with GSA staff to completely update the agency's records schedules, implement an enterprise-wide document management system, coordinate many paper digitization projects, begin an inventory of records held in GSA's applications, and coordinate the management of email as records under the Capstone initiative.  
Prior to working for GSA, Dave managed his own research firm, was the Director of Knowledge Management for LEGO A/S in Denmark, ran large not-for-profit library consortia in both Michigan and Ohio, and worked for large software companies. Dave is a Certified information Professional, a NARA-certified Records Officer, and has Masters' degrees in Library/Information Science and American History.
If you would like to be a guest on Knowledge Cast, Contact Enterprise Knowledge for more information.