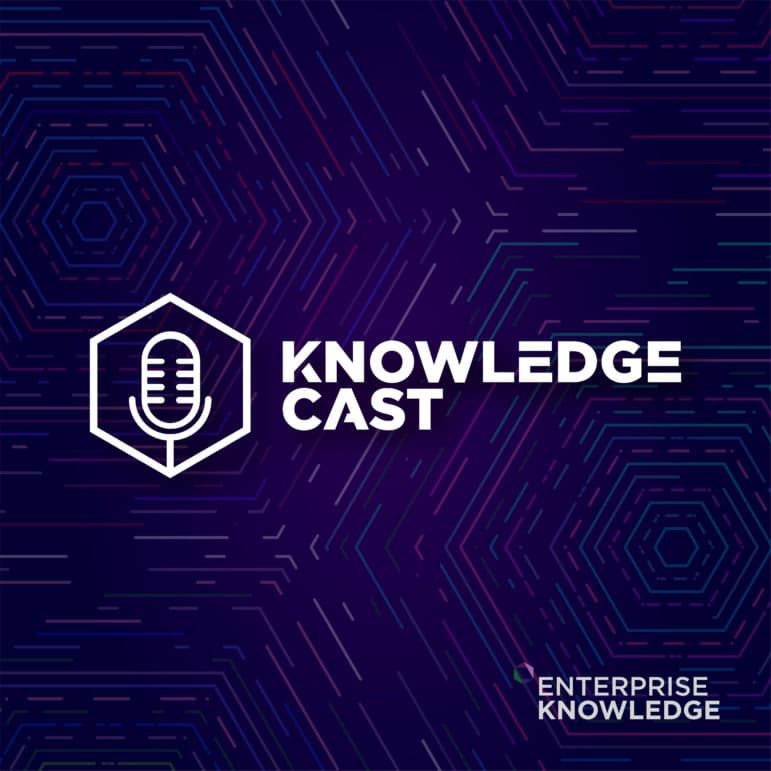 Enterprise Knowledge CEO Zach Wahl speaks with Gary Wyatt, Senior Group Knowledge Manager at HSBC, a global financial services organization that serves over 40 million customers worldwide. Gary is an award-winning knowledge management consultant with over 22 years of diverse experience across multiple roles, countries, languages, and industries, and he is focused on delivering tangible, measurable results for his clients.
In conversation with Zach, Gary discusses the importance of a user-centered mindset in achieving KM success, the value of networking with other KM professionals, and the benefits of implementing holistic solutions instead of relying on technology alone as a "quick fix."
If you would like to be a guest on Knowledge Cast, contact Enterprise Knowledge for more information.