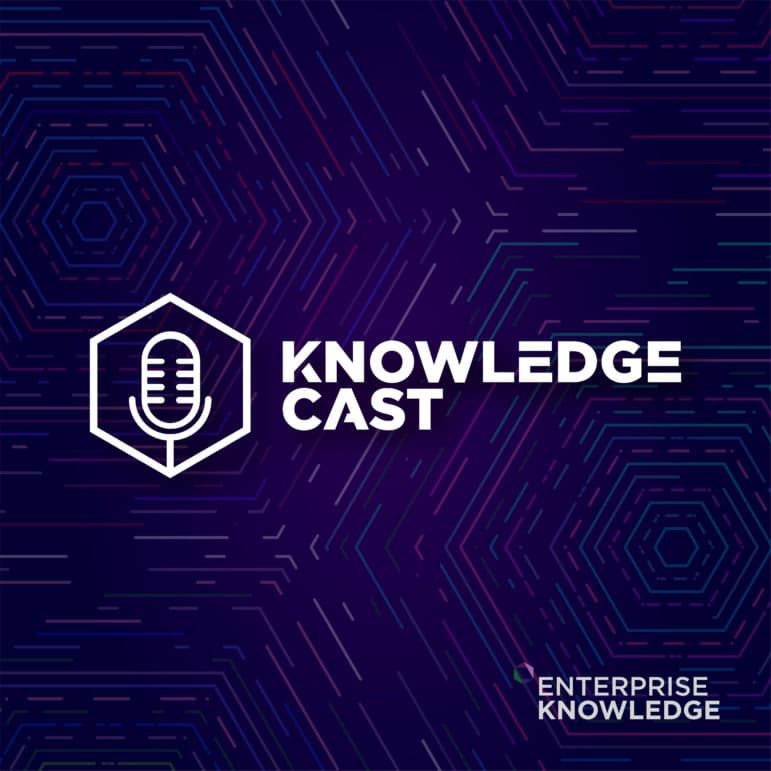 Enterprise Knowledge CEO Zach Wahl speaks with Katie Stone, Director of Knowledge Management at Berry Appleman & Leiden LLP (BAL). BAL is a global firm singularly focused on meeting the immigration challenges of corporate clients around the world. The BAL Knowledge Management team researches, creates, and maintains this content and these process workflows in their proprietary legal database and utilizes first-to-market technologies such as AI and RPA to enhance the user experience.
In their conversation, Zach and Katie discuss how BAL handles Knowledge Management. They also talk about the importance of networking, attending conferences, and becoming a speaker for those looking to grow in the field of KM. Katie suggests that individuals should develop a clear and concise elevator pitch to explain what knowledge management means to them and how it adds value to their organization. She also emphasizes the importance of documenting everything that the KM team does and using metrics to demonstrate its value to stakeholders within the organization.
If you would like to be a guest on Knowledge Cast, contact Enterprise Knowledge for more information.