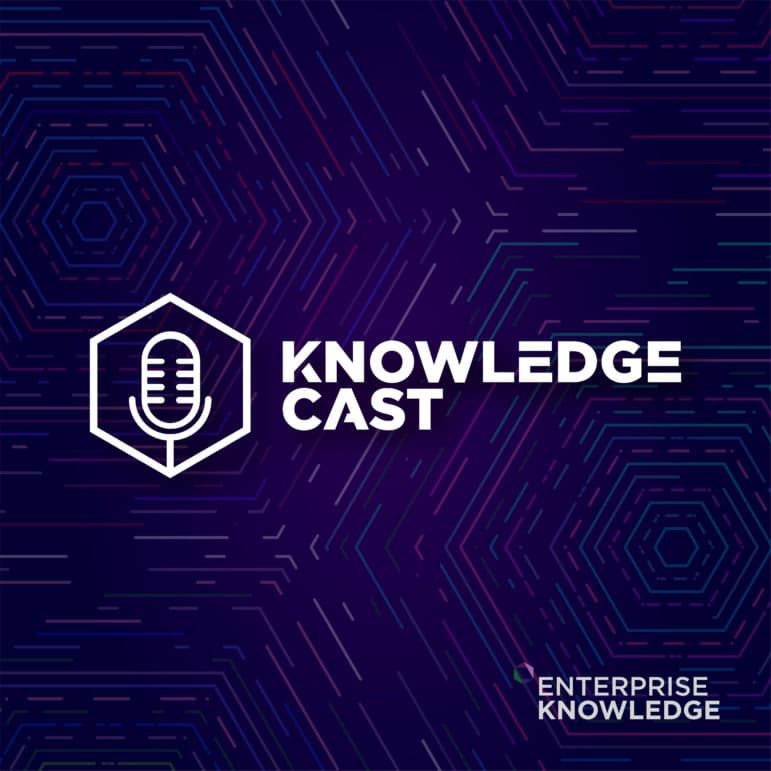 In this episode of Knowledge Cast, Enterprise Knowledge CEO Zach Wahl speaks with Liz Herman, Senior Manager of Knowledge, Content, and Training at Accenture Federal Services. Liz has worked to deliver a better customer experience for the US government, enabled by knowledge management, for the past 3 years. She has also established an enterprise-wide knowledge management system aligned with the mission and vision of the USDA Contact Center and GSA IT Modernization Centers of Excellence.

Liz has a PhD in Knowledge Management and is a dynamic leader who transforms complex knowledge into accessible, understandable content for a delightful user experience.
If you would like to be a guest on Knowledge Cast, Contact Enterprise Knowledge for more information.