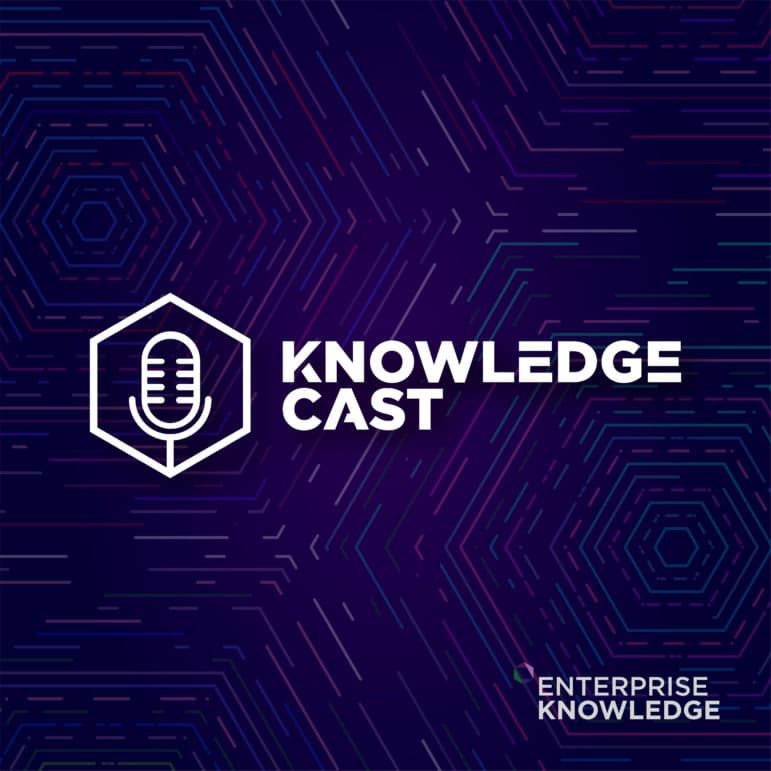 In this episode of Knowledge Cast, Zach and Joe pass the mic to globally recognized KM expert Bill Kaplan, who interviews them about their new book Making Knowledge Management Clickable: Knowledge Management Systems Strategy, Design, and Implementation.

Zach and Joe speak about how they got involved in Knowledge Management, their history founding Enterprise Knowledge, and how they decided to write a book about bridging the gap between knowledge management and technology. They also speak about how the book can help anyone understand their organization's needs and opportunities, strategize and prioritize features and functions, design with the end user in mind, and build a system that end users will embrace.

 Making Knowledge Management Clickable is now available to purchase on Amazon.
If you would like to be a guest on Knowledge Cast, Contact Enterprise Knowledge for more information.