Assemble your team to learn what needs to be accomplished to support the adoption of a specific change in your organization. Walk away with usable templates and an actionable plan forward.
Knowing where to begin can be the hardest part of any adoption effort. Our Change Management experts will partner with your organization to establish a clear path to adoption while transferring critical knowledge and skills.
Our experts will provide comprehensive support for your adoption effort, delivering our customized, three-phased approach and metrics demonstrating ROI.
Your Organization Needs Integrated Change to Address These Core Business Challenges
Staff is hindered by silos
Ingrained staff
Uncertainty of how to measure change
Day-to-day responsibilities take precedence over strategic initiatives
Lack of accountability to see change through
Fear and mistrust amongst staff because change hasn't gone well in the past
Vision for change seems too high-level or impractical to execute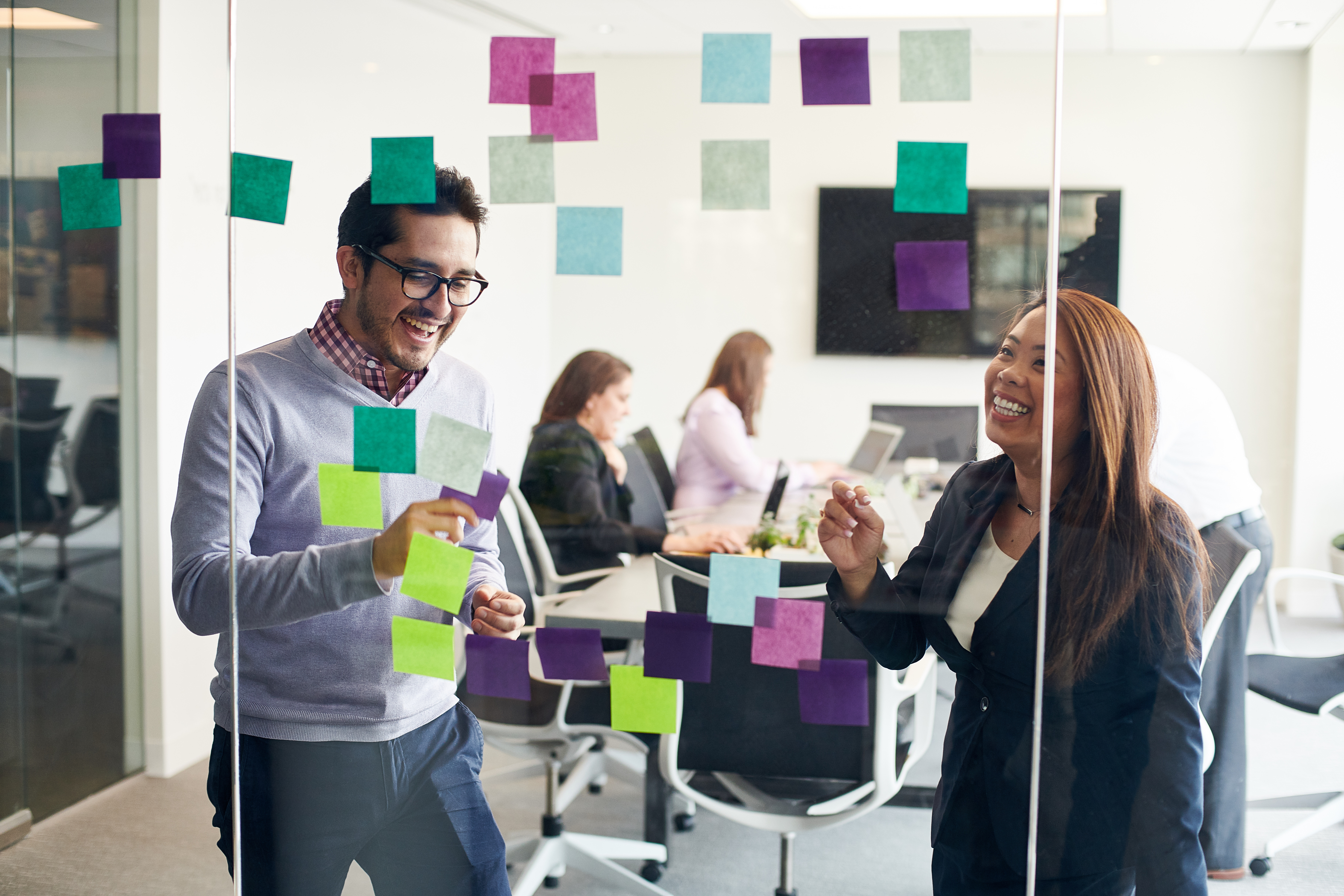 We Recognize Change is Hard,
But It is Your Greatest Opportunity.
As Your Partners, We Will Ensure You:
Create enterprise alignment
Develop real-time ROI metrics
Receive leadership coaching
Prepare a communications plan
Learn how to best manage stakeholders
Conduct an organizational risk assessment
Develop an Integrated Change Plan
Identify and execute needed training
EK has worked with organizations across the world who are looking for their workforce to become more adaptable to changing circumstances. Their struggles are similar. Our clients' organizations have a wealth of expertise, but it's not easily accessible due to silos and organizational barriers. There is inconsistency in how work is performed and decisions are made. Staff scramble to respond to changes or shifting requirements due to organizational structures and processes. New technology or processes have been rolled out previously but now go ignored or unused as people revert to what they know.
How You Can Partner With Us
One Day Workshop
Our one-day workshop is all about knowledge transfer and setting a clear plan of actionable next steps. Our change managements experts will empower your staff to:
Align on succinct, clear purpose for intended change.
Establish 'numbers and narrative' that report real ROI for the organization.
Develop key messaging that can be repurposed across different communication vehicles.
Identify influencers and resistors to the change.
Utilize Integrated Change best practices and principles for staff to use in managing any change initiative.
Build a Solid Foundation
Over the course of 6-8 weeks, our change management experts will work alongside your team, providing customized coaching to set a change strategy that sets your organization up for success. In preparing your people to implement the change strategy independently, our work will include:
Breaking down the vision for change into concrete milestones with measurable success criteria.
Assembling a team that will lead and support the execution of the change initiative, and teaching them best practices to support their work.
Identifying what processes and transitions will be impacted by the change.
Determining how the organization can support employees throughout the transition.
Coaching senior leadership to help them understand how they can best support upcoming changes.
At the completion of the 6-8 weeks, you can expect to receive the following deliverables: Enterprise Alignment, Scope Definition, Measurable Success Criteria, an established Change Team, Leadership Coaching, Risk Assessment, and an Influencer Analysis.
Full Engagement
EK is equipped to lead your organization through the strategy, design, and implementation of a highly customized Integrated Change Plan. Integrated Change is a three-phase approach – Aligning, Surfacing, and Realizing – with each phase building on the work accomplished in the preceding phase. Central to our work, we will collect data at every stage to determine if your organization is on track to meet its milestones and then adapt the Integrated Change Plan as necessary.