We design and implement solutions that optimize the way you use your knowledge, data, and information.

With These Capabilities, Your Organization Will Be Able To…
| | |
| --- | --- |
| | Easily obtain actionable insights from massive amounts of information, regardless of where it is located (across business units, departments, systems, and locations); |
| | Connect and show meaningful relationships between your data, regardless of size, type and format; and |
| | Maximize the use and reuse of your internal content by laying the foundation for Artificial Intelligence (AI) and semantic applications. |
How You Can Work with Us…
Design and implement advanced information and data solutions that are tailored to your business. Bridge organizational silos, connect diverse domains of knowledge and information, and accelerate holistic decision making. 

Strategy and Roadmapping 

Our data strategy and implementation work spans the public and private sectors. We begin with design workshops coupled with bottom-up data, content, and information analysis to thoroughly understand your organization's key business priorities, strategic goals, and current technical capabilities. This will enable us to define your vision, develop an effective work plan, and create a tailored roadmap designed to align with your internal goals and capabilities for parallel efforts.

Modeling and Architectural Design 

Our technical experts and solutions architects help organizations build comprehensive, efficient, and relevant semantic data models (ontologies and knowledge graphs), ensuring data findability and customized models that answer the business questions your organization needs to answer.

Software Selection 

Our consultants bring their experience working with a wide range of tools to conduct a vendor fit analysis of potential software options. This yields a short-list of candidate software vendors that will offer solutions for achieving your goals in the most efficient and effective way. Based on the preferred vendor, we then develop a high-level data and information architecture and model to visualize how the tools best fit and integrate within your technology framework for a successful implementation.

Implementation and Integration 

EK's in-house, full stack developers (our ontologists, architects, engineers, data scientists, and developers) implement knowledge graphs, machine learning, natural language processing (NLP) and semantic technologies for a range of public and commercial institutions. We help you effectively and incrementally develop and deliver the strategy, manage and assist in the execution of the implementation plan, and show results quickly and consistently.
Why Enterprise Knowledge?
We possess both the strategic expertise and the in-house technical skills needed to help you with your success in adopting semantic technologies. Our experience in developing cutting edge, flexible, and scalable data models provides end-to-end design, implementation, and operations capabilities for data and information management initiatives.  
Taking a technology agnostic approach, we collaborate closely with your organization to select and develop tailored solutions that are designed to suit specific needs. We serve as the leading integrators for the top semantic and graph database technologies on the market. 
What We Do…
Knowledge Artificial Intelligence (K-AI) is our core offering. EK's foundational principles are rooted in creating structure, continuity, and context for knowledge and information. We've been helping organizations prepare to achieve Knowledge AI long before today's technologies were equipped to make AI real. Our Data and Information Management Practice specializes in applying our long-held expertise to state of the art technologies to ensure that you achieve you knowledge AI goals.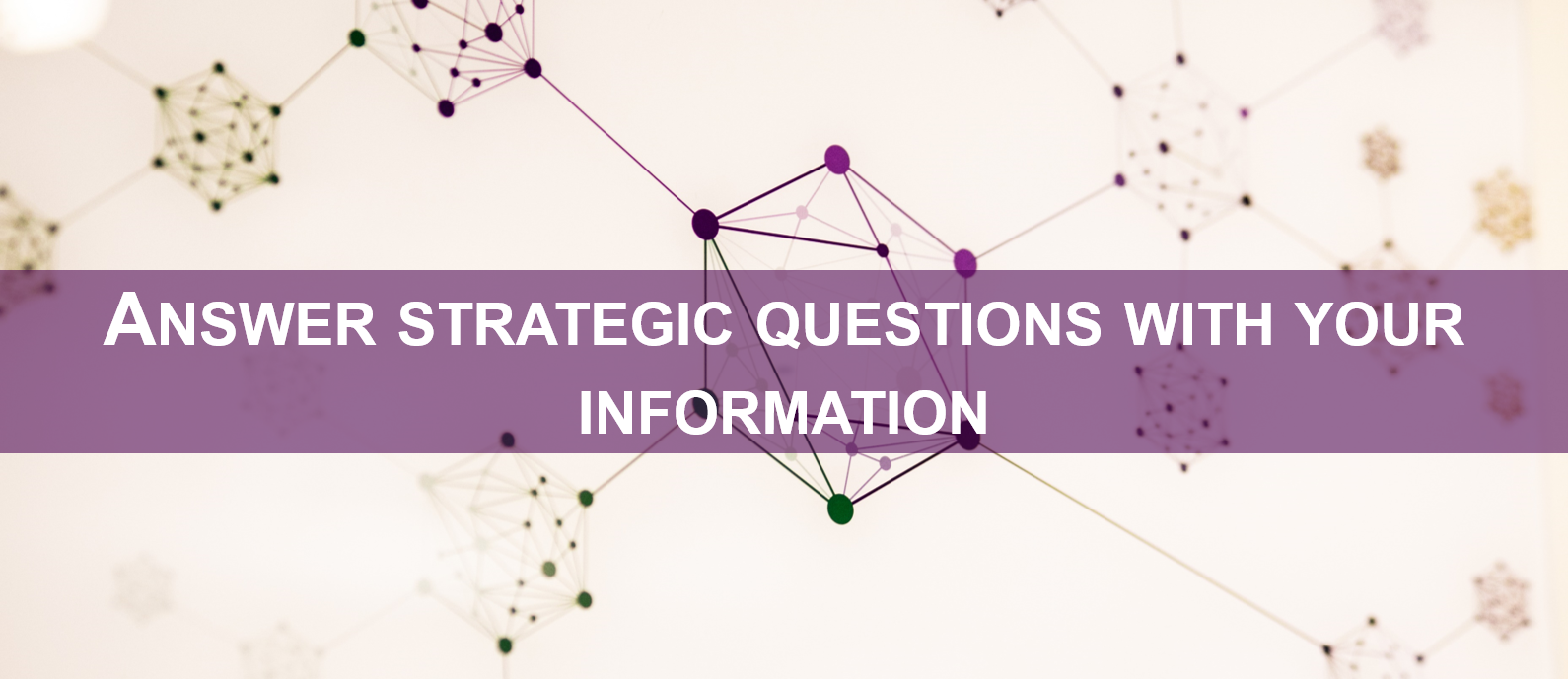 Design and Modeling: Workshop Facilitation
EK's workshop and design facilitation offerings can be customized to fit your organization's unique needs, ranging from a single, 1-2-day workshop to in-depth instruction with a longer-term series of engagements.
| | |
| --- | --- |
| Create a strategy and plan to maximize your investments | Develop a shared understanding of design goals and related business value |
Many organizations fail to find an effective starting point for  their data strategy and implementation efforts, delaying critical efforts because they don't know how or where to start. With our user-centered design workshops, we help you take the first step, providing a repeatable process of tangible activities that treat stakeholders and end-users as partners and co-creators. This early alignment of goals ensures stakeholder buy-in from the get go and establishes an invested group of champions to help carry the effort forward.
Knowledge Graph Design & Implementation
Knowledge graph design and implementation is one of our core service offerings, and we work with organizations around the world to design and implement user-centered ontologies and semantic applications. We work with your organization's data, information, and IT specialists to model your organization's domain, delivering an initial ontology and knowledge graph. 
| | |
| --- | --- |
| Save significant time by using natural language to ask questions. | Reduce costs from reliance on technical experts whose time and effort are often wasted retrieving scattered information. |
Using your organization's existing data, along with content from applicable outside sources, we iteratively validate and enhance this initial model to best capture the domain knowledge. The result? High quality knowledge linking, integration of structured and unstructured data, and recommendation systems that fuel information discoverability and connections. Utilizing the industry leading ontology, knowledge graph, and data management platforms in the market, we help our clients model their domain knowledge, leverage industry standard concept models, and connect disparate data sources across the enterprise.
Data Governance & Scale
At EK, we realize that your business needs are constantly changing, so it's essential that your semantic solutions evolve too. We'll work with you to develop a governance plan, guiding the sustainment, iteration, and scalability of your ontologies and knowledge graphs.
| | |
| --- | --- |
| Enable data agility to scale with evolving business needs. Keep up with the amount and complexity of data being generated through efficient data models. | Maximize administrative efficiency by surfacing and eliminating duplication across disparate data sources. Classify, organize, and connect valuable information assets to enable a unified view without copying or duplicating data. |
Artificial Intelligence (AI) Strategy: Design and Implementation
Many organizations are interested in implementing artificial intelligence (AI) applications, but find it challenging to convey how AI can support their overall strategic objectives or how they can  begin these complex efforts. At EK, we work with a vast array of organizations to help define a clear and concise vision for leveraging AI that contextualizes and aligns AI capabilities to strategic business objectives.
| | |
| --- | --- |
| Lay foundations for AI to build a competitive advantage. Train your systems to automatically organize your data, helping your customers intuitively discover information and services. | Build your competitive edge by enabling predictive analytics, chatbots, self service, and other advanced AI applications. |
We'll work with you to explore advanced Artificial Intelligence (AI) capabilities, including natural language search, machine learning (ML), advanced analytics, image recognition, and more, ultimately choosing the capabilities that best fit your needs. We start by working with your organization's business leaders, end users, and technical experts to align their priorities and needs and analyze your current data, content, technology, and infrastructure readiness. Working with you, we'll design a tailored AI strategy and roadmap that defines an iterative plan, considering all dimensions of implementation (i.e. dependencies and interactions) and future scalability of AI capabilities. In addition, we'll help you to develop agile metrics and ROI to track progress and show business value throughout implementation, enhancement, scaling, and automation.
How to Get Started…
1-2 Day Design Workshop
Get started by developing a shared vision to drive practical development of a starter ontology and knowledge graph modeling. This workshop is designed to create alignment and a starter plan to maximize your investments in knowledge graphs and semantic models. The workshop will enable you to: 
– Gain a baseline understanding of ontologies, knowledge graphs, and semantic data models;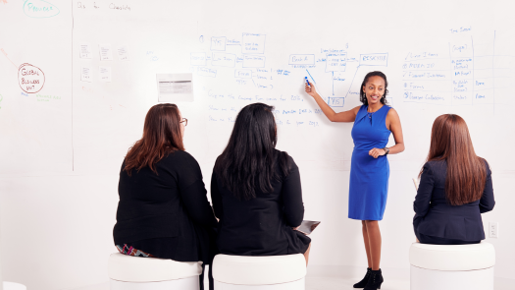 – Develop a shared understanding of design goals and identify related business value; 
– Convey challenges associated with actual business users that span enterprise information systems and represent different needs; 
– Develop a prioritized list of ontologies and starter graph models for use in the classification model; and 
– Develop clear, practical, and tailored next steps for enriching and expanding the starter ontology and graph model for the rest of your organization.
Learn more about the Design and Modeling Workshop.
Semantic Web Starter Kit 
Work with us to design and implement that first iteration of a working product. EK's Semantic Web Starter Kit is an easy and efficient way for organizations to get started with their first semantic solution. It is designed to deliver a working product within a 10- to 20-day engagement, depending on the defined scope and complexity of the proof of conce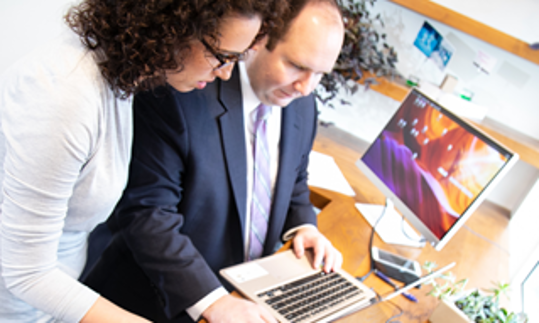 pt. This starter kit will help your organization: 
– Establish an understanding of semantic technologies by taking up to 28 hours of web-based training;
– Develop an initial ontology that can grow over time;
– Validate the ontology using real content and information; and
– Implement a pilot version of semantic web tool to manage your ontology.

Learn more about how to take advantage of EK's Semantic Web Starter Kit.
Knowledge Graph & AI Rapid Prototype Development
Start with rapid prototypes and/or pilot efforts that use our phased approach and demonstrate the benefits and flexibility needed to validate models and quickly show progress within a 12-14 week period. Starting with this phased approach will allow you to: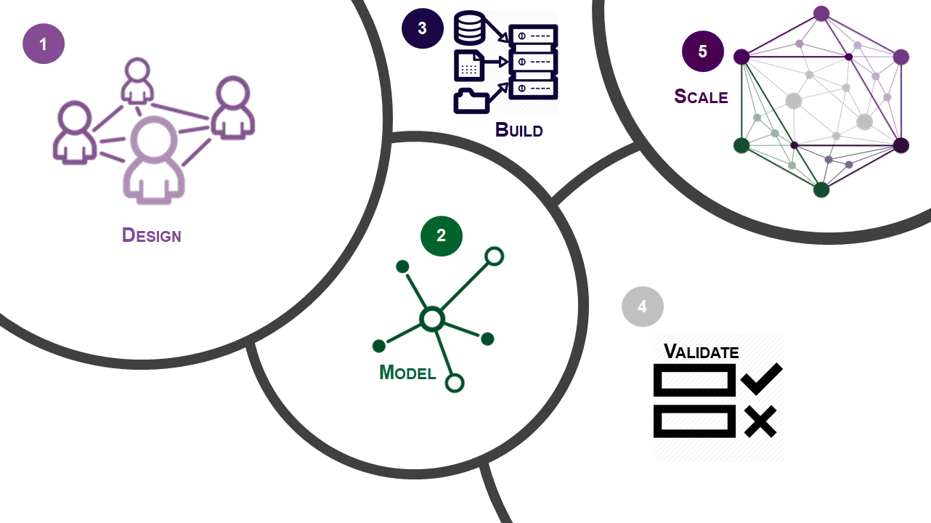 – Identify and develop a cost-efficient semantic model (ontology) and tailored knowledge graph with a selected set of data, a content repository, or a business domain.
– Implement a graph-powered search to demonstrate how semantic technologies can be used to integrate and retrieve your information, regardless of structure or location.
– Develop a foundation for knowledge graphs which can serve as the basis for a comprehensive / scaled semantic solution.
– Explore the organizational benefits and impact of the knowledge graphs (e.g. level of complexity, usability, context, etc.).
– Benefit from the knowledge transfer of our experts leading the market.
We bring our agile delivery and coaching expertise to help you define priorities and validate and demonstrate value before investing big. Contact us to get started here or to find out more.