Knowledge Management (KM) is more important than ever. The great resignation is creating turnover unlike anything we have ever seen. How do we retain the knowledge of the workers who leave and quickly upskill new workers? This problem is even more exacerbated with the transition to remote work. Knowledge workers need to be able to access information even when there is no one next to them to help find the answer. Technology is a key enabler to solving these important business issues. Most of our KM transformations involve some form of technology implementation. This article explains what we see as the most important KM technologies today. If you are considering a large-scale KM transformation, these technologies are critical to success.
Knowledge Graphs
Knowledge Graphs represent the most important advancement in the way knowledge is managed and accessed since the advent of search. Knowledge Graphs were the number one topic at KM World this year (https://www.kmworld.com/Articles/Editorial/ViewPoints/KMWorld-Connect-2021-recap-Knowledge-graphs-were-front-and-center-150478.aspx) and should be considered a key element for any KM transformation project.
For those new to the topic, a Knowledge Graph is a representation of an organization's knowledge domain and artifacts that is understood by both humans and machines. It is a collection of references to your organization's knowledge assets, content, and data that leverages a data model to describe the people, places, and things and how they are related. Knowledge Graphs offer a way to model the business and map that model to information across the organization. This is a foundational change in the way we manage and organize information that cannot be overlooked.
Maybe one of the most impressive aspects of Knowledge Graphs is the wide range of problems they solve. A properly implemented Knowledge Graph can:
Aggregate information from multiple sources (Enterprise 360),

Provide meaningful and explainable recommendations better than ever before, 

Enhance search with knowledge panels and summary results,

Support enhanced personalization of content,  

Provide data models to allow democratized access to data, and

Support AI initiatives like chatbots and predictive analytics.
Knowledge Graphs have changed the way we, at EK, think about how information is stored, managed, and accessed. Rather than storing information in stovepiped applications and providing portals to access content in those locations, we are able to develop a map (Knowledge Graph) that sits on top of all the information in the enterprise, guiding knowledge workers to the information they need. Every KM or large data initiative should consider how Knowledge Graphs will guide improved access to information.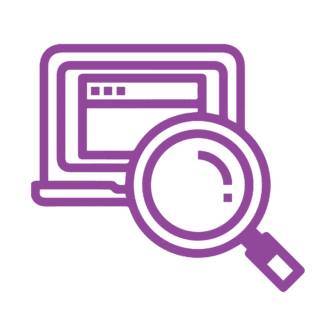 Enterprise Search
Enterprise Search has been a critical KM technology for years. It remains one of the best ways to allow people to quickly find the information they need across a wide range of applications. Given how long it has been around, you would think it would no longer be important. Unfortunately, it stays at the top of this list because too many companies have failed at their implementation of Enterprise Search or let it slowly fall apart so that it must be revisited or rebuilt. We work with twenty to thirty different organizations each year, helping solve their KM challenges. Ninety-five percent of these organizations are struggling with search and ask for our help in fixing that problem as one of their top priorities. 
Why is search so important if organizations have tried for years to implement it, continue to fail, and need a newer solution? A lot of this is because search has evolved, and organizations have not kept up with the latest enhancements. I would divide the maturation of search into three major milestones:
Faceting 

Action-oriented search

Knowledge Graph-powered search
Faceting was the first major milestone in the enhancement of Enterprise Search. It gained popularity around 2005 to 2006. Faceting allowed people to filter or refine search results so that searchers could find the information they needed quickly and intuitively. The second major milestone was the transition from searching for strings to searching for things. Google led this transition, and it really started appearing a couple of years after faceting. We call this action-oriented search, and it entails creating different types of search results based on the type of information being displayed. For example, a person search result is different from a document or a project search result. This new approach to search made the experience more intuitive and allowed organizations to display dashboards about information as opposed to just a list of documents. The most recent evolution in search is the integration of Knowledge Graphs. Knowledge Graphs enhance the search experience by showing aggregated search results for important information assets in what we call knowledge panels. They can also be used to simplify natural language querying and provide a way to personalize search results based on information collected about a user.
Search remains a critical solution for any large KM initiative. This time, organizations that take advantage of the latest technologies will have a chance to implement something that leads to real, long-term change.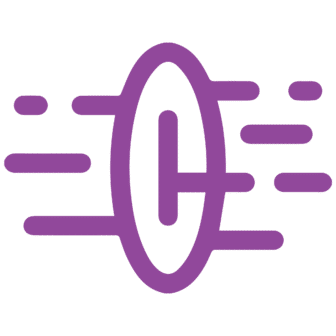 Knowledge Portals
Portals have made a comeback, but they are not the portals that we were familiar with in the early 2000's. KM professionals now have a number of great technologies that make information more accessible. The one thing lacking is a starting point for finding and working with that information. A knowledge portal provides that starting point as well as context for the information that people are seeing.
Modern knowledge portals integrate content management, Enterprise Search, metadata stores, and Knowledge Graphs into a single website that can be the focal point for knowledge workers to find information across the enterprise. Enterprise Search, Metadata Catalogs, and Knowledge Graphs allow knowledge workers to access content and information without having to migrate content to a single application. The knowledge portal sits on top of these tools. Most of our portals have a homepage that is for search with some custom views of highly personalized, relevant information. That relevant information is pushed to knowledge workers based on information captured about them in the Knowledge Graph. These portals also expose aggregated knowledge pages dynamically built by the graph. For example, a knowledge worker may want to see all of the information about a specific customer. The graph would aggregate information from sales, support, and other systems to provide a single, holistic view of information about that customer. This same approach can be taken with people, products, or common processes in the organization. Finally, the Metadata Catalog allows the portal to display collections of related content or navigate to content no matter where it lives. The portal is the access point for all of this information and provides contextual information so that people understand what they are viewing.
Our most forward-thinking customers are building these portals to tie together all of their other KM technical initiatives. As these tools continue to mature, the knowledge portal will be the unifying technology to make information available to all knowledge workers.
Metadata Catalogs
Metadata Catalogs, or Federated Content Management Systems, have become a key technology solution for many of our KM transformations. These clients have content spread across multiple systems and no way to manage the content or attach metadata to improve findability. A metadata store is a central library of information about the content across the enterprise. It stores metadata about content along with a pointer to the content where it resides. It is a great tool for organizations that have content in many different places and no easy way to manage it.
The best way to understand the purpose of a Metadata Catalog is through examples. We have two recent projects that really explain how a Metadata Catalog can improve the way information is managed. One large customer has a Learning and Development organization that has over 10,000 learning components spread across 6 different systems. There are courses in their LMS, presentations in SharePoint, videos in Vimeo, and web content in Adobe Experience Manager. The Metadata Catalog allows them to have a single application to find and access this content. All of the content is synced into the Medata Catalog, and metadata is added to the content using a Taxonomy Management System with auto-tagging capabilities. The learning managers of this organization now have a single place to find and access all of their courses. They are able to map the courses into a certification and identify which courses are required for specific job roles within the organization. All of this is now managed in a single system even though the content exists in many different places.
Another customer we were working with needed a way to search and control access to content across over twenty different applications, including shared network folders. The Metadata Catalog scanned the different applications and shared drives to create records of the content and then tagged it using a taxonomy management tool. In addition, the tool captured the security settings of the document in question. The customer then defined rules based on the metadata to identify content that had a topic that required greater security than what it had. The product now regularly scans these applications and warns management and the content owners when content should have greater security.
These are just two examples of how a Metadata Catalog can solve complex, cross-application content management problems. The need for these tools is going to continue to grow as more and more content is created and managed across a wider range of systems.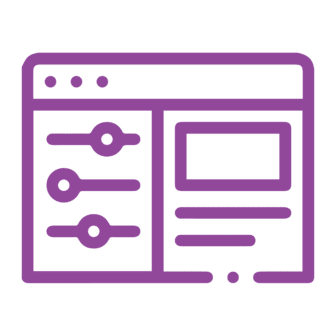 Componentized Content Management System
Componentized Content Management Systems (CCMS) are designed to take content from a larger document and divide it into smaller sections or components. Slicing up large documents into components has a number of important advantages:
Components offer concise answers rather than longer documents;

Components are more reusable, as they can be quickly assembled with other components to form larger documents;

Maintenance is easier, as changing one component can update multiple documents simultaneously; and

Componentized content provides a critical foundation for Knowledge AI.
Historically, CCMS tools were used to support the creation and maintenance of technical documentation and support manuals. With the new focus on AI, this is changing. Organizations that wish to offer interactive chatbots and natural language solutions need to make the switch from a document-centric content management approach to the creation and maintenance of information components that can serve as the foundation of AI initiatives. The best chatbot is not successful if the answer given to the user is a link to a document. Rather, these tools need componentized content that can be read to the user or provided as text that appears as a response to a question.
Our most advanced clients have recognized that documents are just another KM silo that needs to be broken down. CCMS tools are the best way to make this happen. In the future, I expect to see the move toward components as natural and commonplace. We are already seeing it in the market. Products like Notion are changing the way we look at note taking and management of shared content. I expect this trend to move even faster as knowledge workers no longer accept the idea of documents as answers.
Summary
This is an exciting time in KM. The great resignation and the transition to a work from home paradigm has made KM more important than ever. Fortunately, we now have a set of technologies like the ones above that support KM initiatives in a way that we have never before been able to do.