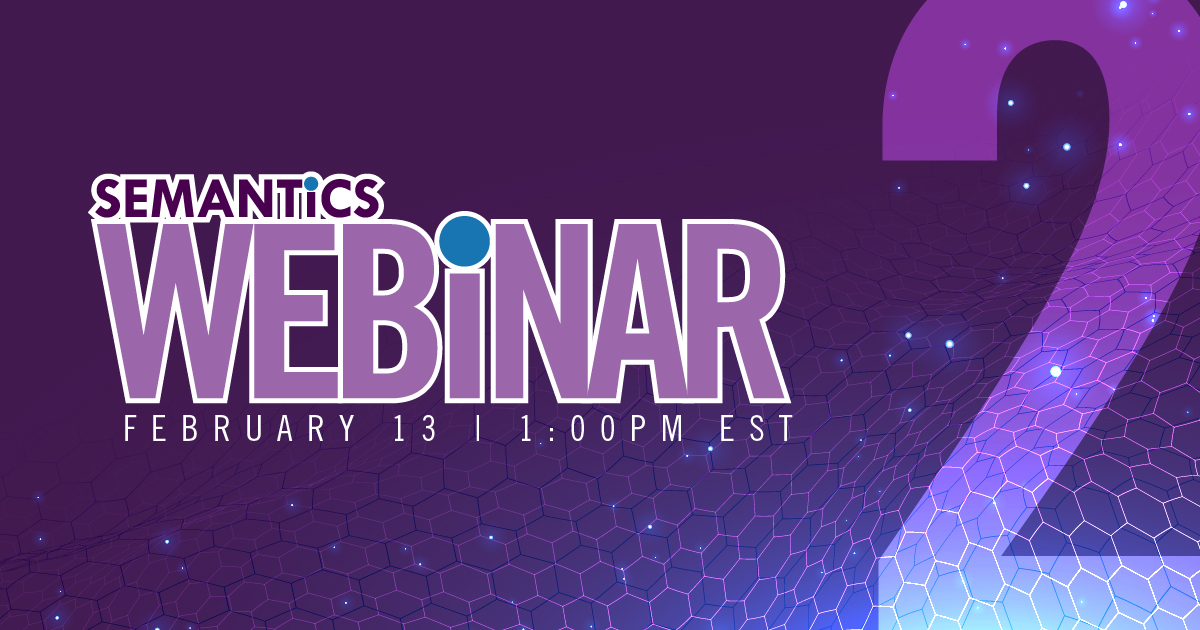 Machine learning and artificial intelligence top the priorities for many organizations. But did you know that knowledge graphs and semantic tools are the enablers for these compelling new technologies? 
In the upcoming webinar on Thursday, February 13th from 1:00 PM – 2:00 PM EST, panelists from Enterprise Knowledge, Semantic Web Company, data.world, and USC's Artificial Intelligence Institute will take a business-focused, pragmatic view of knowledge graphs, AI, and semantic tools, covering topics including: 
Explaining their business value and ROI;

Proving their role in business through prototypes and proofs-of-concept;

Engaging the business stakeholders to drive change and adoption; and

Discussing common project risks and measurable success factors on typical engagements. 
If you're exploring investments in these concepts and technologies and seeking business-focused success stories, this is the webinar for you.
Webinar Panel:
Dr. Amit Sheth, Founding Director of the Artificial Intelligence institute at University of South Carolina
Andreas Blumauer, Founder and CEO of Semantic Web Company
Dr. Juan Sequeda, Principal Scientist at data.world
Lulit Tesfaye, Data and Information Management Practice Lead at Enterprise Knowledge
View details and register here.