Knowledge Management (KM)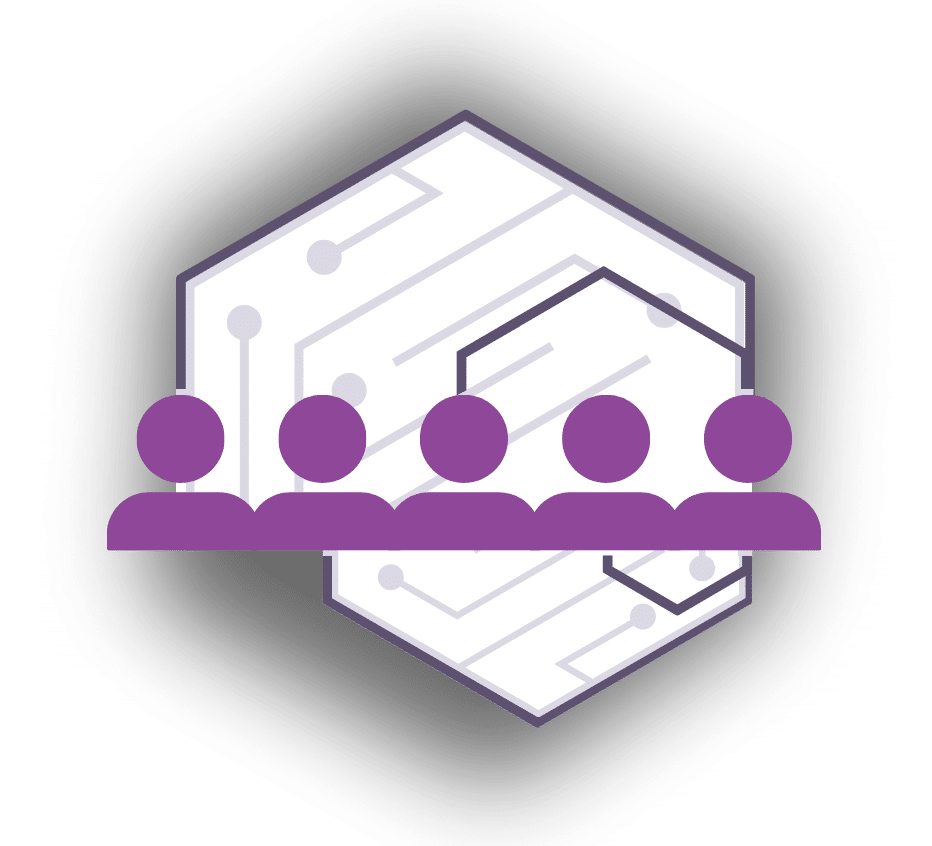 involves the people, processes, content, culture, and enabling technologies necessary to capture, manage, share, and find information. Knowledge transfer is one of many methods within the KM domain that aims to increase the quality of information flow within and across teams. Knowledge transfer activities include, but are not limited to:  
Knowledge Cafes

Job Shadowing

Ask Me Anything (AMA) Panel Discussions

Ideation Workshops

Mentoring 

Communities of Practice (

CoPs

)

Documented Job Aids
The diversity offered by knowledge transfer activities allows for easy translation to meet KM program and business needs. What is not so easy is continually prioritizing knowledge transfer within an organization. Knowledge transfer activities are often implemented in the absence of long term success criteria leaving teams unable to scale and sustain successful programs amidst competing priorities for time and resources. While knowledge transfer activities are not complex in nature, communicating the benefits of having mechanisms in place at all times can be a challenge. In this blog, I'll share four reasons why knowledge transfer activities should always make the cut as one of your priorities.

1. Increase Quality of Information Flow
Knowledge transfer activities promote proactive and frequent communication across teams. Whether it's a digital chat tool that blends in-person and remote conversation, an "ask me anything" discussion forum for team members to hear directly from company leadership and subject matter experts, or a newsletter that summarizes weekly company happenings, clients who have a wide variety of communication channels are the most successful in capturing, storing, and sharing knowledge. Offering multiple avenues for a team to connect increases the quality of information flow by catering to diverse styles and preferred methods of communication. In times of transition, it is critical to tether to a culture of early and often communications to avoid negative implications on employee experience, such as change fatigue, and minimize room for error, such as using an outdated protocol. 
2. Improve Channels for Innovative Collaborations
Some events throughout the year require more strategic planning than any other time of the year. Between product prototyping, budget planning and goal setting, individuals at almost every level within an organization are asked to pause, reflect, and forecast what could come next within the context of their role. Oftentimes, these asks are disjointed and rarely come with opportunities to collaborate cross-functionally. Being intentional with the facilitation of activities that spark innovation will enable teams to align on priorities and set complementary goals while strengthening social networks throughout the organization.
For an international environmental fund, investing in the implementation of knowledge cafes – to spark conversation among colleagues on topics of common interest – was a key component of their multi-year strategy to advance innovation across all of their business functions, but especially climate science. For another client, a public transportation entity, a knowledge transfer workshop was a fitting solution post-COVID to reintroduce team members to a new, shared office space, facilitate collaborative brainstorming activities on advancing technologies, and implement new process changes.  
3. Enable More Data-Informed Decisions
It should be no surprise that the best decisions one can make are those backed by evidence. And yet, individuals at every level of an organization can be surprised that the information they need to make a decision is inaccessible or unattainable at the time of need. As a bidirectional issue, employees are left waiting in delay for decisions to be made and leaders are at risk of choosing blindly if the right information is not being captured and transferred to the right people within the organization. For one client, sending out a department-wide survey to submit links to relevant insights and remind teams to check the permissions and discoverability of content unblocked the team responsible for aggregating a report. The team incentivized survey participation by awarding a small prize to one responding individual. Since data doesn't always provide full context, the survey not only gave the team access to the data, but also the respective contact information for experts needed to contextualize and craft compelling stories to support it. 
If your team has identified that the data you need to inform decisions does not exist, use this as the opportunity to document the negative implications and risks if it is not something that is prioritized in the near future. Consider investing time and resources into the development of an enterprise data strategy, data governance, and/or implementation support.
4. Provide Performance Support through Trusted Partnerships
Employee retention, or even temporary absence or fluctuations in availability, affects business operations: if typical personnel are absent, a process could run the risk of slowing down or stopping to a halt. And if leaders are unavailable, decisions are made or not made on the best available information burdening those left behind. There is no better time than the present to affirm and support real-time and asynchronous performance through partnerships across teams by enabling the formation of new connections, documentation of coverage plans and alternative processes, and communication of priorities to withstand operating through the ebbs and flows of workforce capacity. While investing in performance support technologies – such as digital adoption platforms, automation tools, and decision support systems – may not be a justified investment now, you can still follow design theory to capture and codify SME problem solving methods. For example, providing teams with sample meeting agendas to introduce and connect team members that do not typically interact, or templates to harness information on 'where they are leaving off' prior to time off, will support those who may be providing coverage and accelerate the ability of the team to return to business as usual without pitfalls in performance. In a more advanced technical environment, having subject matter experts (SMEs) validate and communicate the accuracy of knowledge base articles will improve knowledge retention while building trust and confidence across the team to perform at full force all year round.     
Closing
Knowledge Transfer should be considered as a component of any Knowledge Management Program; however, it is of utmost importance to keep the mechanisms in place when an organization's operations, communication channels, cross-functional collaborations, and documented protocols are pressure-tested. By providing knowledge transfer activities that support information flow, innovative collaborations, data-informed decisions, and trusted partnerships, you are sure to justify its priority, bring value to your organization and set yourself up for sustained program success.
Need help establishing knowledge transfer activities within your organization? Contact us to learn more about our experience with knowledge transfer and how we can help.