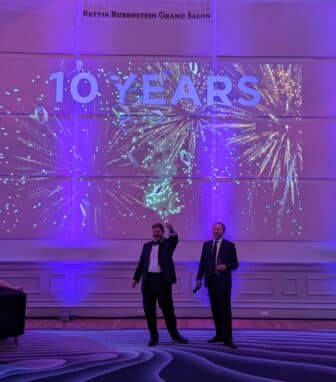 We recently celebrated the ten year anniversary of Enterprise Knowledge (EK). As founders, this was very special for both Zach and I. I've been reflecting on the amazing people, clients, and projects we have been involved with and pondering all we've accomplished in a short ten years. I could spend hours talking about the incredible people that work for, and have worked at, EK (the EKers), and nearly the same amount of time talking about our wonderful clients. These EKers and our clients have partnered together to create a number of cutting-edge and impactful solutions, many of which offer great insight into the possibilities and future of knowledge management. In the spirit of Knowledge Sharing, I'd like to share some of these solutions with each of you.
Multichannel Customized Content Management
I always dreamed of building a content management system (CMS) that looked and worked like Google Docs for the authors. This tool would also componentize content automatically and enable authors to publish content in multiple formats. About four years ago, we got a chance to build this dream solution. 
Our client needed to make sure that critical information gathered at all hours of the day could be collaboratively captured and shared with key employees around the world. In addition, they wanted to store the information so that they could analyze trends about each of the alerts in their publications. For example, they might want to see all alerts about a specific subject so that they could identify problems or patterns of behavior that might be missed over time. Groups of people authored this content, so a collaborative editing solution like Google Docs was crucial.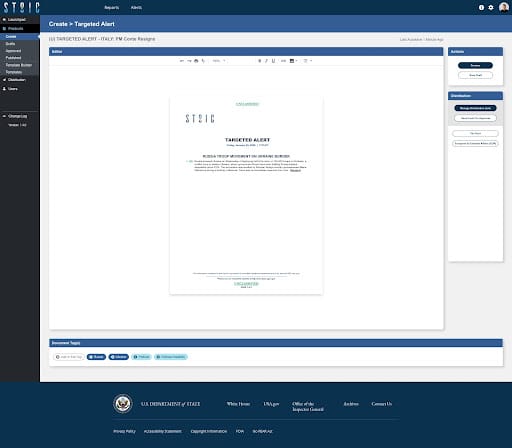 The EK team developed a content management solution using a combination of open-source products like Drupal, ProseMirror, MongoDB, and MySQL. We used Drupal as the CMS for our clients to administer users, manage taxonomies, and add and publish content. ProseMirror was the collaborative editing library that allowed multiple users to edit a document at the same time. Each piece of content looked like a regular Word document with a title, headings, and bulleted lists; this was done without fields or forms to give the authors the feel of actually working in MS Word. Behind the scenes, the content was saved as JSON files in MongoDB so that the title, headers, bulleted items, and any metadata were stored separately and could be queried as needed. Finally, we developed a custom publishing process that combined the content into different formats and then delivered them across 10 different mediums.
The Result
Our client now has a tool that allows their teams to collaboratively develop content immediately and deliver it to people around the world in seconds. In addition, they have a repository of the structured content they have collected that can be queried to identify trends or related information.
AI for the Enterprise
This next solution was developed six years ago and is still in use today. It was one of the first Knowledge Graph solutions that we developed for an entire organization, cementing us as a global leader in designing and implementing Knowledge Graphs at scale.
Our client invests in and manages projects all over the world. As such, they have experts in different countries and different types of projects. These experts found that they were regularly being tripped up by the things they did not know, and they needed a tool that would proactively provide news about the country they were planning a project in, or updates on solutions similar to the one(s) they were discussing. A standard search solution would not solve this problem, because these experts often did not know that they even needed to search for information. Our client needed a solution that pushed the right information to people at the right time, even if they did not ask for it directly.
Our solution to their problem was a semantic hub based on a Knowledge Graph. This Knowledge Graph stored metadata about news and projects from over 12 different systems, and captured information about the areas of interest or responsibilities of all of their employees. The semantic hub used this information to automatically push content to people based on what they needed to know.
The first implementation of the semantic hub was integrated in Microsoft Exchange. As people scheduled meetings, they could add the semantic hub (or "brain") as an invitee. The semantic hub read the meeting invitation and the people in it to select content that was relevant to the topic being discussed, which was then sent to the meeting organizer in advance of the meeting so that they were prepared with the latest information about the country or solution they were discussing.
This recommendation service was then used to power a chatbot, enhance search, and provide regular mailings on topics of interest to employees within the organization. This is a key point: a well-designed Knowledge Graph can be applied again and again to power different solutions.
The Result
The Semantic Hub gave our client a way to push the right information to people at the right time. As a result, our client's people are more prepared and productive in their conversations with one another and with the people their organization works with.
A True Data Fabric
The next story is a more recent one, completed in the last few years. What I like about this one is that it solves some of the most challenging issues in business intelligence. KM has historically focused on documents and other unstructured or semi-structured information; however, structured data, often stored in data warehouses and data lakes, is just as important a source of knowledge for modern workers.
Our client had a 300-petabyte data lake with data sets from across 10 different business units. The data was available, but the data lake was so large that it was difficult for business users to find the information they needed. In addition, there were constant challenges with data quality. The size and complexity of this repository and the size of the data lake made it so that a data catalog could not easily solve all of these problems. We worked with our client to design an ontology for the key information assets in the data lake, and instantiated it as a Knowledge Graph (a data fabric) that mapped the critical entities of the organization to the data elements in each data set across the lake. 
For example, if the business users wanted to know when a customer started doing business with them, they had to search across each of the different data sets that represented each type of account that was opened. The name of the data element and the structure of each of these open dates were all different. This is a common problem that many of our data clients deal with. The Knowledge Graph solved this by mapping the entity Account Open Date to each of the tables and fields where that information was stored. Business users could now ask questions about the account open date to the Knowledge Graph and it would query all of the relevant tables automatically. As tables were added or changed, the mapping was updated and the user was able to ask business questions without having to know the structure of the data.
The amazing thing about this solution is not the technology we developed: the idea of using a Knowledge Graph as the middle layer between users and the data they need is one that Gartner has been pushing for a while. The amazing part of this solution is the impact it had on both business and IT. Business users could ask for information in a sensible fashion without having to rely on complex SQL statements or any deep knowledge of the data sets that they were querying.
The Result
Our client developed an ontology that not only maps key data entities to all of the data in their data lake, but also ensures that new data meets predetermined quality standards. As new data sets are submitted to the data lake, the data elements are mapped to the appropriate entities and the data is checked for compliance with the expected data values defined in the graph. Our client now has a higher-quality and more accessible data lake for their business users.
Knowledge Portal (A.K.A. Enterprise 360)
The ability to pull data of any structure from multiple systems and display it in a single screen has been a goal of every forward-thinking CIO that I have ever worked with. Knowledge Graphs finally give us the ability to do this by mapping information assets from across the enterprise to the entities that matter to the business. Customer 360 has been a hot term for a few years now, but Knowledge Portals, powered by graphs, allow business users to see more than just customers: they can see consolidated data about their people, products, projects, and anything of importance to running the business. We recently implemented a Knowledge Portal that serves as an Enterprise 360 solution for a large sovereign wealth fund.
Information about the deals our client was investigating was spread across 8 different systems, and investment information was spread across 12 systems. They also had very little ability to see information about what deals and investments their employees worked on, the companies they work with, the people in those companies, and the banks they worked alongside. We proposed a Knowledge Portal and have been implementing it for just over a year now.
The graph behind the portal maps key data to the most important pieces of information wherever that information resides. This information is then pulled together as part of a nightly feed, or dynamically, so that their employees can see all of the most important information about their deals and investments in a single application. We are working on future releases that will provide information about each employee and the deals and investments that they worked on, as well as information about the banks, companies, and executives that deals and investments were made with. When completed, our client will have a single place to see the information they need for all of their most important decisions: an Enterprise 360 knowledge system.
The Result
Our client has called this new system their most important investment in KM. They have rolled it out to all of the investors in their organization and are now providing rewards to the people that share the most information with one another. Our client has also started talking to others about the value this Knowledge Portal presents for all of their employees. This is a KM solution that impacts every area of their business, allowing people to make more informed decisions.
Enterprise-Wide Learning Ecosystem
The way in which people work and engage with their employers has changed a lot in the past few years. Between the hybrid working model and the impacts of the Great Resignation, companies are recognizing the critical importance of training. An effective learning strategy involves more than a series of courses, either taken one time or annually as part of a certification. The best organizations invest in learning solutions that provide multiple methods for learning, delivering knowledge and performance support at the point of need. We had a chance to develop one of these next-generation learning portals for one of our clients.
Our client was a federal agency with people working in remote areas around the country. Their employees are highly independent and passionate about their work, and our client needed a better way to disseminate information, improve collaboration, and lower the costs associated with in-person training. We designed, developed, and helped roll out a new kind of learning portal. This portal offered many different ways to learn, including:
Structured learning in the form of online classes and links to in-person classes;

Access to experts;

Job aids, instructional videos, and interactive learning activities; and

Communities of practice and discussion forums.
The new learning portal was built using common open-source tools like WordPress and Elasticsearch. The portal enables employees to learn from the organization and their peers through a front page with a Google-like search bar, making the act of finding information quick and easy. Users also have the option to navigate through topics of interest or discussion forums where employees can share thoughts with one another. We developed taxonomies to categorize learning content and make them more intuitively findable at the point of need.
In addition to making learning content more findable, the learning portal's features enabled a modernized learning strategy, blending multiple facets of an andragogically-sound learning and performance ecosystem. The discussion forums included gamification features such as user ratings of documents and content shared in the communities. Users who frequently shared highly-rated content (as evaluated by their peers) earned badges which were incorporated into the user interface of the learning portal, rewarding users for their contributions. 
The agency's learning technology stack already included a Learning Management System (LMS), existing structured learning from which was made findable within the context of the additional, diverse learning content. However, the learning portal itself became the content repository for the informal and social learning resources such as job aids and communities of practice. To track informal learning activity such as learners commenting in communities of practice or watching instructional videos, the learning portal also included a Learning Records Store (LRS) to store xAPI activity statements. This enabled powerful dashboards so that trainers and learners alike could evaluate the impact of informal and social learning on workplace performance.
The Result
This learning portal gave our client a new way to share information across their entire workforce. It was an immediate success, with users actively engaging in the portal and in the discussion forums where they could share their experiences with one another. This new tool lowered the overall cost of training by prioritizing in-person structured learning for the most critical workplace tasks and enabling asynchronous learning options for performance support of tasks that were less business critical. It was so successful, our client decided to make parts of the portal public so that volunteers and partner agencies could also access the learning content developed and shared by their employees.
Conclusion
Writing this article reminds me how much KM has changed over the years. Connecting the historically disparate fields of KM, information management, data management, and IT, we are now able to use cutting-edge technology solutions to break down information silos and deliver the right information to the right people at the right time. The impact of these systems is greater than ever before: these types of solutions are moving KM from a small back office service to an enterprise solution that allows our clients to be leaders in their industries. With new advancements in AI like ChatGPT and enhanced machine learning, I am more excited than ever to see what our team and our clients will come up with as the next generation of KM enablers.