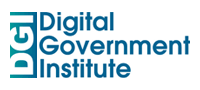 EK's Zach Wahl will be speaking at the Digital Government Institute's upcoming Government Knowledge Management Conference and Expo.  The conference will be held on August 20th at the Walter E. Washington Convention Center in Washington, DC.  Wahl will be participating on a panel with other KM industry experts, discussing metrics and return on investment on knowledge and information management initiatives.  The session is titled, "KM Metrics, KM Performance: Best Practices in Measuring KM Success in 2014."  Wahl will leverage his nearly 20 years of KM Consulting experience to share case studies and best practices on the subject.
The Government Knowledge Management Conference will be held in conjunction with Digital Government Institute's 2nd annual 930gov "Strategic Planning at Year-End" Conference & Tradeshow. Registration is Free, and Government KM Conference attendees will have access to all 930gov sessions and co-located events, including:
Records Management Conference: As a follow-up to the April Conference, participants will discuss updates for meeting the Managing Government Records Directive requirements.
Government IPv6 Conference: IT/network professionals and IPv6 transition managers will explore government best practices, benchmark strategies, and real-world success stories for moving to an IPv6-enabled network.
Cyber Thought Leadership / Planning Conference Track: Leading IT security professionals will discuss evolving government security initiatives and best practices to include Identity Management, Mobile and Cloud security.
For more information on the conference and to register, click here.