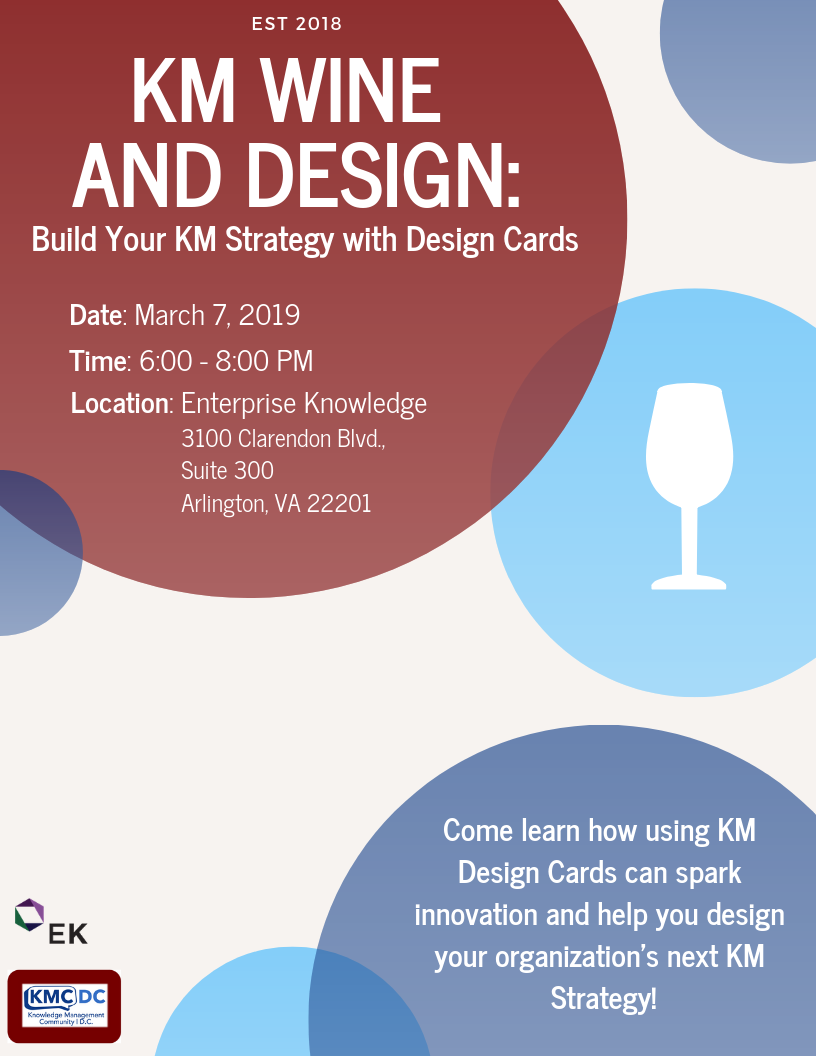 Enterprise Knowledge (EK) and Knowledge Management Community of D.C. (KMCDC) will host a workshop, KM Wine & Design: Build Your KM Program with Design Cards, on Thursday, March 7th beginning at 6:00 PM at EK's Headquarters in Arlington, VA.
After a brief networking session and welcome from KMCDC Leader Tara Mohn, Zach Wahl, CEO and Founder of Enterprise Knowledge, and Madison Jaronski, KM Analyst, will lead participants through a discussion and workshop.
In this discussion and workshop, Wahl and Jaronski will leverage their experience guiding complex organizations in order to present a means of deconstructing KM and then prioritizing tasks based on business value. A hands on exercise will allow groups to apply the KM workstream approach to build initial roadmaps to provide actionable organizational value with KM.
Interested in joining us for a night of wine, cheese, and KM? Sign-up on KMCDC's Meetup page or contact EK Analyst Madison Jaronski via email. 
Event Location
3100 Clarendon Blvd., Suite 300, Arlington, VA 22201