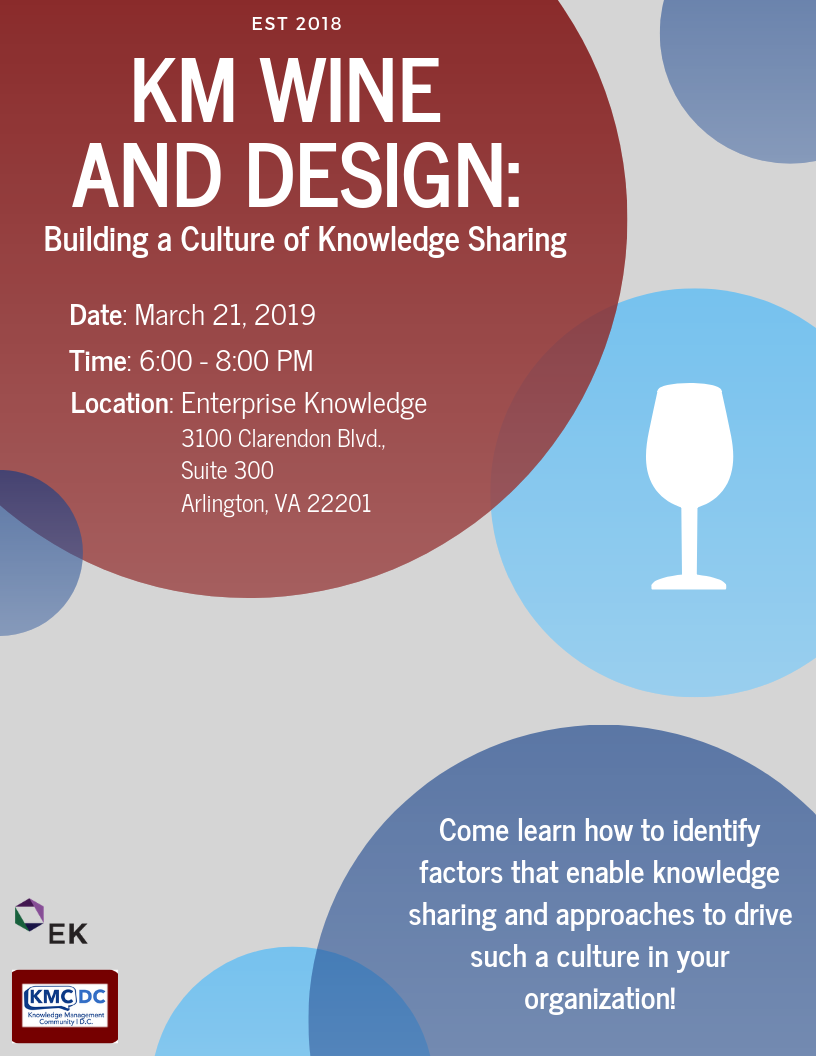 Enterprise Knowledge (EK) and Knowledge Management Community of D.C. (KMCDC) will host a workshop, KM Wine & Design: Building a Culture of Knowledge Sharing, on Thursday, March 21st beginning at 6:00 PM at EK's Headquarters in Arlington, VA.
After a brief networking session and welcome from KMCDC Leader Tara Mohn, Kristina Nardi, Organizational Development Practitioner at Guidehouse, and Sarah Tondorf, Management Consultant at Guidehouse, will lead participants through an informative discussion and dynamic workshop.
In this interactive event, Nardi and Tondorf will leverage their collective experience building knowledge sharing cultures within complex organizations to provide participants with the knowledge and abilities to
Describe a knowledge sharing culture;

Articulate why a knowledge sharing culture is valuable;

Identify factors that enable a knowledge sharing culture;and,

Implement approaches and practices in your organization to drive a knowledge sharing culture.
Interested in joining us for a night of wine, cheese, and KM? Sign-up on KMCDC's Meetup page.
Event Location
3100 Clarendon Blvd., Suite 300, Arlington, VA 22201