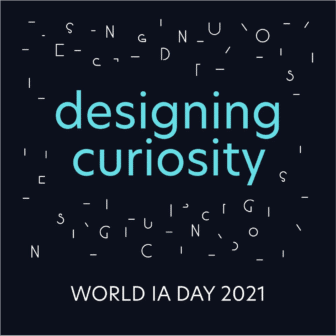 Sara Mae O'Brien-Scott, Senior Taxonomy and Ontology Analyst at Enterprise Knowledge (EK), will be a panelist for World Information Architecture (IA) Day Seattle 2021. World IA Day is an annual celebration focused on the practice and education of Information Architecture. This year's theme is Designing Curiosity. 
O'Brien-Scott will participate in the panel, "IA Job Hunting and Gathering," which is geared towards those interested in joining the IA field. She and the other panelists will answer questions about the job search experience, how to stand out to employers, and tips for networking. 
The virtual event takes place on Saturday, February 27th from 10am PST to 3pm PST. The "IA Job Hunting and Gathering" panel is scheduled for 12:30pm PST. 
To learn more about or register for World IA Day Seattle, visit their website here.
About Enterprise Knowledge
Enterprise Knowledge is a professional services firm that integrates Knowledge Management, Data and Information Management, Information Technology, and Agile Approaches to deliver comprehensive solutions. Some of our core services include: AI and Semantic Technologies design, strategy, and implementation; Taxonomy and Ontology Design; Content Strategy and Design; Change Management and Communication; and Agile Transformation and Facilitation. Learn more about EK's services here. 
To see EK's current openings, visit our careers page.