In this trilogy + prequel blog series we will explore all the possibilities of your SharePoint upgrade/migration journey. "Punch it!!"
Episode 1: Exploring SharePoint 2016, 2019, and Online (The Phantom Versions)


Microsoft's SharePoint products and technologies have enjoyed explosive growth over the past decade, with many organizations now using the SharePoint platform in some capacity. Various versions of SharePoint are being used as critical repositories for document management, client extranets, knowledge bases, collaborative sites, company reporting instruments, and many other usage instances.
The release cycle of SharePoint needs organizations to upgrade to the most recent version to take advantage of new features. Also, initiatives to consolidate various SharePoint farms into a single centralized location may be essential to decrease organizational expenses or administrative complexity.
There are choices available to transfer content to SharePoint, depending on the size and amount of documents you need to move. Below, I will explain how your organization can determine which version of SharePoint is right for you and your specific business needs, as well as what concepts your organization should consider at each stage of the migration process. 
"What's your operating number?" SharePoint 2016, 2019 or Online Considerations 
Businesses should try to know the distinctive characteristics of SharePoint 2016, 2019, or Online and how they are going to affect their company before deciding which version of the software is right for them. In order to truly benefit from the adoption of SharePoint, organizations need to consider: 
Costs involved;

Best practices; 

Data cleaning; 

Content restructuring; 

Invisible risk planning; and

Prevalent problems that may occur during the migration project.
Answering these questions is just a starting point for identifying which version of SharePoint is best, as research into each system is required. "Your focus determines your reality." Qui-Gon Jinn
Benefits of SharePoint 2016 (SP2016)
SP2016 was born out of the cloud –  it's derived from SharePoint Online's source code.
SP2016 is more reliable and scalable than previous releases, offering big benefits to organizations. SharePoint Online has helped the SharePoint 2016 service architecture and this makes it easier for SP2016 to update and patch software.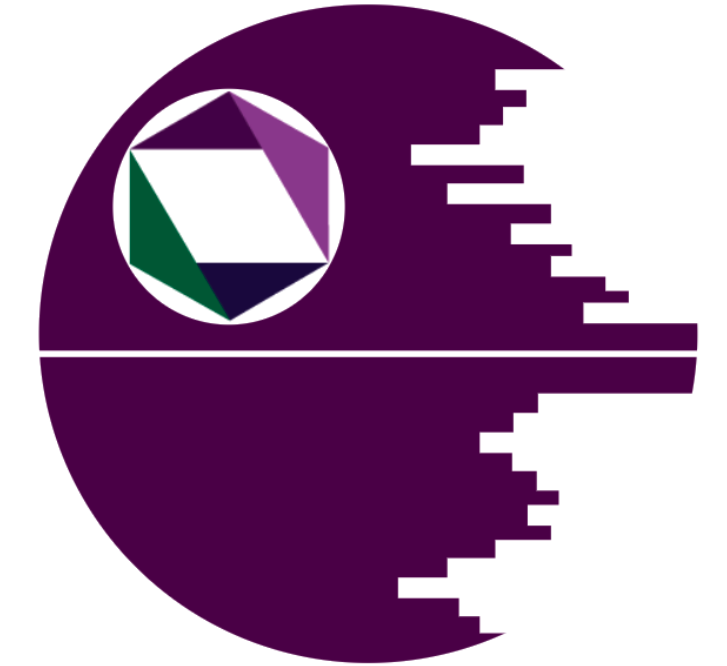 Death Star Warning! I would recommend moving on to SharePoint 2019 or SharePoint Online, as the mainstream support for SharePoint Server 2016 ends on July 13, 2021. "I felt a great disturbance in the Force, as if millions of voices suddenly cried out in terror and were suddenly silenced. I fear something terrible has happened."
Benefits of SharePoint 2019 (SP2019)
Some major features of SP2019 that can help users include:
SharePoint Home (App) – an easy-to-navigate list of all SharePoint sites to which the user has subscribed or which may be relevant to their daily work, works like Netflix.

Modern Pages – provides significant content management improvements and allows the use of ' Modern Web Parts ' built with React javascript and the SharePoint Framework.

Lists/Libraries – possess copy and move features that allow users to easily copy or move multiple files from one location to another.

Communication Sites –

Much like a

team site

, a Communication site is a SharePoint site that anyone in the organization can create from the SharePoint home (in Office 365 only). Used to display information for people to consume content.



Improved Search Experience – 

In the modern search experience, the most visible difference from older SharePoint versions is that users are able to see results before they start typing in the search box and have these results updated in real time.
Benefits of SharePoint Online: Cloud City
Combining the forces of Microsoft 365, SharePoint Online and OneDrive for Business will offer your company a strong communication and data exchange system.
You can simply share and store files, comply with security, and provides your enterprise the tools it desires for increased business processes.
Enhanced Security


Incorporating SharePoint and OneDrive into your operations can prevent some of security issues. Your teams can share vital information without divulging any sensitive proprietary information embedded in documents through SharePoint real-time collaboration. Using a single, integrated platform also reduces your vulnerability to holes, leaks, and attacks across multiple systems. You can also monitor user behavior, to help ensure compliance with internal policies.



Effortless Collaboration


SharePoint is a rich, open platform that makes business information from a single location easy to create and share. SharePoint and OneDrive can connect employees seamlessly with the documents, information, individuals, and projects they need to do their jobs. Collaborative tools like Microsoft Teams fill business communication gaps and use technology to facilitate internal conversations.



Simple Information Exchange


Simplifying everyone's access to business information allows collaboration and keeps everyone in the loop. Users can access business data from systems like Microsoft CRM and create custom dashboards to maximize usability.  Not only that, but users will not have the same version control problems that are common when files are stored on a server; you can keep a single document, allow multiple users to update it continuously, all with a change record and the ability to revert back to an earlier version if

necessary

.



Cost Savings


SharePoint and

OneDrive

can save money for your business. The cost of a separate cloud account and data storage plan is eliminated by having a total cloud solution. Furthermore, cleaning up and simplifying your operating systems can avoid wasted dollars spent on fixing bugs and patching issues. With SharePoint and OneDrive, you can save time, money, and stress.



Better Productivity


SharePoint and OneDrive provide an opportunity for your company to streamline and automate key processes. Transmitting data, tracking information, managing documents, working on group projects and much more without confusion or delays is easier than ever. Use 

Microsoft Flow

and

PowerApps

 to tailor your solution to best suit your staff's unique needs, maximizing ease of use and productivity.
Summary: "Well, if SharePoint could think, there'd be none of us here, would there?"
As explored above, each version of SharePoint has considerable benefits. The next episode in this series "Episode 2: Upgrading and Migrating Your SharePoint System, Pt. 1 (Attack of the Repeats)" will explore the steps involved in upgrading/migrating SharePoint to a newer version. "Great, kid. Don't get cocky."
Do you struggle with the pull of the light and dark side of SharePoint work? Reach out with the force to discuss the possibilities. "Mind tricks don't work on me."