The move toward hybrid work plans, along with the huge number of employees that are changing jobs, has elevated the importance of content transformation from event-based learning to personalized learning. Leading organizations recognize that training is critical to making employees productive and retaining them over time and are investing heavily in internal and external training. This new focus on learning has caused an explosion of learning content that needs to be managed. Learning content comes in the form of videos, courses, PowerPoint presentations, and even social learning. In addition, modern learning teams are componentizing their learning content so that modules can be shared across similar courses. All of this leads to vast amounts of learning content stored in a variety of formats and locations. Most large organizations now manage thousands of pieces of learning content spread across as many as 10 different applications. Videos can be found on YouTube or Vimeo, courses might sit in the LMS, PowerPoint presentations in SharePoint Online, and third-party courses are on the vendor's website. How can learning managers stay on top of this amount of content stored in so many different places? We have been helping our clients solve this classic Knowledge Management problem through a concept called OmniLearning. OmniLearning is a solution that supports learning in all of its forms and locations. We solve this problem by using a metadata catalog.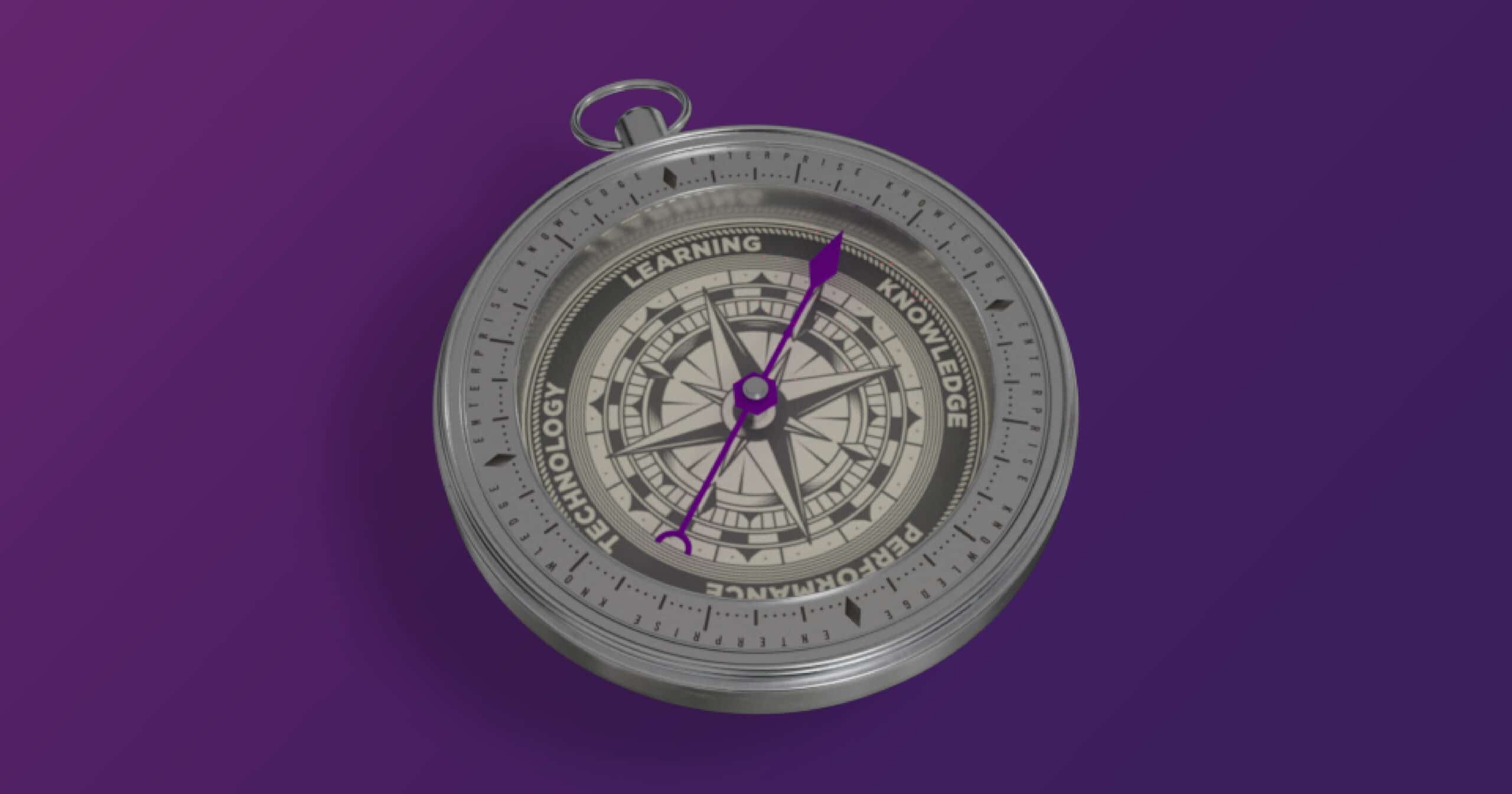 What Is a Metadata Catalog?
A metadata catalog is a central database of information about disparate content. Imagine having a single application to go to that allows the learning managers to search, view, and manage all of their content. This is what a metadata catalog can do. The catalog has a record of each content asset that points to the content where it sits. This record also stores descriptive information about the asset in the form of metadata. Some examples of the metadata we frequently capture for learning content includes:
Course title
Length of course
Medium
Status—Is the course complete or still being developed?
Topic (typically from a defined taxonomy)
Skills addressed
Competencies
Audience
Once a metadata catalog is in place, learning managers have a single place to go to manage all of their learning content no matter where it lives. Learning managers can search for their content using an Amazon-like faceted search and then click on the content to open it up in its source location.
What Can I Do With My Metadata Catalog?
The metadata catalog becomes the central hub of all learning content for the enterprise. It is the single place for finding information about any course in any system. As a result, it provides a great deal of value as the source of record for learning across the organization.
The most obvious use of the catalog is to enable rapid assembly of training content. Learning managers can assemble courses using content from multiple sources rather than recreate content each time they develop a new learning curriculum. Larger organizations tend to have multiple departments creating courses and training. As a result, different groups often recreate training built by another group. If their learning creators are able to easily find and pull training from other courses, they can quickly assemble courses that re-use the work of others. This course assembly can also be automated to support a more personalized approach to training. Learners don't have to sit in event-based training as they can search on what they need when they need it to improve their performance on the job. Based on this information, courses can be assembled that align with those skills gaps. This personalized training not only makes employees more productive, it also keeps them happier because they are not forced to sit through courses on information that they already know.
In addition to streamlining the way in which courses are created, the metadata catalog gives learning managers better insight into what training exists. The legal department at one of our retail clients asked how much training was offered to employees about minimum wage laws. This request would have taken days as learning managers searched through 10 different systems and assembled a list of courses on that topic. Instead, the client ran a quick search and provided their response in minutes. Our client has greater confidence that they are meeting their obligations and their learning managers can focus on developing training and not researching answers for questions from the legal department.
One of the most exciting uses we are seeing with metadata catalogs has to do with badging or certifications. Certifications typically require a mapping of courses to skills and to the certification. There are LMS systems that do this mapping, but they cannot include courses or related learning information that is captured outside of the LMS. The metadata catalog provides a full list of learning material (irrespective of where it lives) as well as descriptive information about them. It is relatively easy to map this learning material to the certifications and integrate with products like Badgr to implement certifications across the organization.
If your organization is struggling to keep up with your learning needs, a metadata catalog could be the answer to getting control over your current learning and to creating better, more personalized learning offerings in the future.