As we move into 2022, I'm excited to present my annual listing of KM trends. We're seeing a great deal of movement and investment in Knowledge Management. As predicted last year, Artificial Intelligence and Knowledge Graphs have grown to be a central part of the KM conversation, and the continued presence of COVID-19 drove many organizations to invest in KM and learning to support their work from home and counteract the cultural and productivity impacts of remote work.
This annual listing of trends is derived from EK's collective intelligence as the world's largest dedicated Knowledge Management consultancy. Factors we consider include what we're seeing in requests for proposals and requests for information; the strategic plans of organizations; priorities for KM transformations; internal surveys; interviews with KM practitioners, organizational executives, and business stakeholders; and the product roadmaps for leading KM technology vendors.
These seven trends represent where Knowledge Management is now and where it is heading, not just over the course of the year, but beyond.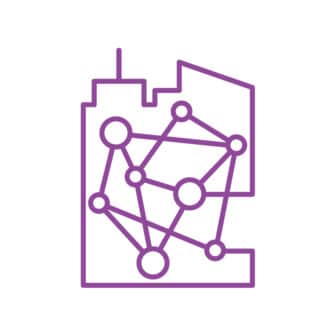 Knowledge Graphs Move to the Enterprise – For the last several years of my KM trends articles, I've written about Knowledge Graphs. In past years, I've identified Knowledge Graphs as a growing trend, one where organizations were beginning to realize their value and experiment with their design and implementation. This year, I am proclaiming 2022 as the Year of the Knowledge Graph. Organizations with mature KM programs (or those that have committed to developing one) are making multimillion-dollar, multi-year investments in designing and developing enterprise Knowledge Graphs. These organizations recognize the potential value of Knowledge Graphs, and they equally recognize the competitive advantage they can offer. In 2022, we'll see many of these solutions moving into production on an enterprise level. Those that are executed correctly will yield a host of capabilities for their organizations, linking critical business content of all kinds (structured and unstructured, data, people, products, etc.) with context and the business domain in order to power intelligent chatbots, content assembly, customized content delivery, adaptive learning, and semantic search and recommendations engines, to name just a few.
We are also seeing Knowledge Graphs serve as the foundational layer within the emerging trends in the data management space, powering data fabric and data mesh architectures that seek to align and achieve economies of scale across multiple data initiatives and needs that are brewing within pockets of the enterprise.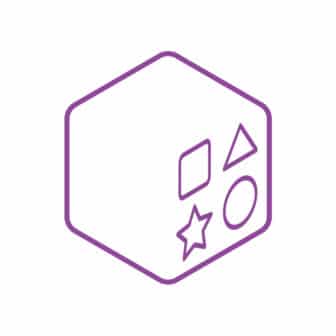 Enterprise Knowledge Management Is for Everything – Back in my 2020 trends blog, I'd discussed the concept of the knowledge ecosystem and the shift from KM being largely associated with tacit knowledge, broadening to include unstructured content, and then further expanding to include both structured and unstructured content. We now understand that good KM practices and technologies are for literally everything—all your stuff, across the entire enterprise. Yes, this includes your traditional definitions of knowledge, information, and data, but it also includes your people themselves, your products and applications, and external information that can enhance your own. As many organizations have shifted to remote or hybrid work, including people and learning content are of particular importance, leveraging KM practices and systems in order to approximate (or better yet, improve) the social knowledge sharing that previously occurred naturally in offices. When harnessed properly, and by integrating concepts of ontologies and knowledge graphs, this means that organizations can create connected experiences for all of their materials, in context, and customized for their people.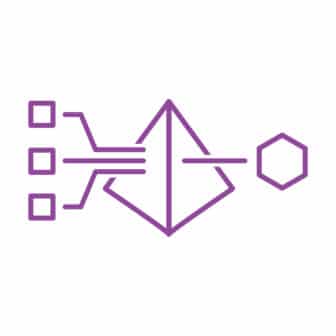 Portals Are Back (Kind Of) – I spent the first decade of my career in the '90's and 2000's working on enterprise portal initiatives. These were, at the time, cutting-edge concepts and compelling business offerings that would securely unite access to a wide range of content via a single browse and search interface, while integrating a host of "widget" functionalities. The promise of these portals, however, ended up falling flat for most organizations, which found them to be difficult to maintain. Adoption lagged as many users preferred to interact with the content in its native locations. The technology wasn't there, but neither were the core KM techniques regarding taxonomy, content types, search hit types, and governance that would've driven the successful adoption and long-term enhancement of these systems.
We're now seeing the resurgence of portals, this time less as a standalone product and more as a combination of leading technologies, including advanced enterprise search, headless CMS, and semantic engines like graph databases. When combined with the mature KM design and governance techniques we offer today, a new, highly mature breed of portals are being launched, offering significant gains for organizations in knowledge sharing, knowledge use/reuse, and overall findability and discoverability of content.
The big difference between portals of the previous decades and what we're seeing now is that these are successfully integrating that wide range of content I identified in the second trend above, creating a true 360-degree view for organizations and enabling users to traverse one type of content to find, discover, and act on others. In short, portals are no longer a gimmick; they have the potential to be business-centric, highly actionable KM tools to unite all of an organization's knowledge, information, and data assets.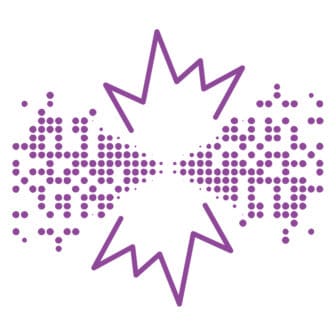 Digital Transformations and KM Transformations Are Colliding – For the last decade, the term "digital transformation" has been on the rise, leveraged heavily by management consultancies, technology firms, and stakeholder organizations. This term is used to express the dramatic organizational shifts in solutions, processes, and content that are being sought by organizations globally in order to keep up with technological advancements, maintain and grow competitive advantages, and leverage the knowledge, information, and data they have developed. When considerations for how knowledge, content, and data (collectively, content) should be connected across the enterprise are included as part of these digital transformations, these are, in fact, KM initiatives. Many organizations that have reached the concluding stages of their digital transformations have been left without the results they anticipated, as content is still not findable, silos are still stifling innovation and collaboration, and different types of content are still stuck in their native systems rather than being integrated into actionable collections. In short, these digital transformations missed the KM, and stakeholders that have invested millions are still looking for the ROI.
Conversely, we're seeing organizations plan for and invest in large-scale, multi-year, enterprise KM transformations, where they're putting significant resources into the modernization of their people, processes, content, culture, and technologies. Is this sounding familiar? In short, digital transformations and KM transformations are increasingly the same thing, and in a world where there is a lot more budget and global focus on digital transformations, this is a good trend for the field of KM. It is also an important reminder for KM practitioners and organizational leaders to take an enterprise view of their organizations and learn from past successes and failures of digital transformations. Furthermore, putting a KM lens on digital transformations will help to put most organizations' two greatest assets, their people and their content, at the center of a transformation initiative.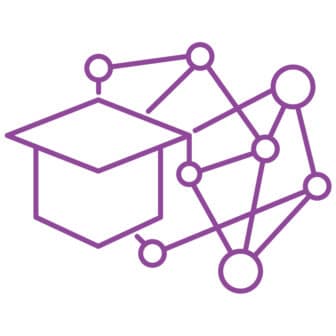 Learning Organizations Are Taking Ownership of KM – I am often asked where Knowledge Management should sit with an organization. There is no single right answer to this, and I've seen a lot of different models work, though increasingly I've noted the top three most successful KM reporting structures are lines to the C-suite (specifically reporting up to the COO), owned by a for-profit business line, or operating alongside or within the learning organization. KM as a partner to learning is an increasing trend, one that makes a lot of sense for many organizations but only if they're taking a modern approach to learning. For organizations that equate their learning organization with required classes and traditional learning, a KM organization placed within will be stifled. However, if your organization's learning strategy utilizes a complete learning ecosystem of training, performance support, and social learning with peers and subject matter experts, it is a strong candidate in which to place your KM organization. Put simply, good KM should fuel learning and development in organizations that are ready to think about both learning and Knowledge Management in modern terms.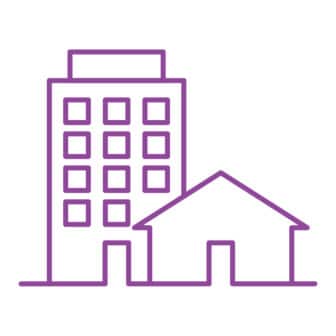 KM Helping to Replace the Office – Now in year two of the pandemic, many organizations have decided to abandon their traditional views of the office and move to full work from home or hybrid environments in perpetuity. Many others are still in a holding pattern of deciding what the future of work will look like. Still others are dedicated to returning to the office but recognize that today's competition for talent means there will always be some percentage of remote employees. Regardless of where your organization is on this spectrum, KM is increasingly seen as an area for investment to replicate the social KM that used to occur in the hallways, kitchens, and cubes of former workplaces. As I detailed toward the beginning of the pandemic, the quick shift to remote work has, for many organizations, shone a light on their poor (or poorly followed) KM systems and practices. What could be covered up by social KM and heroics from individuals has risen to the surface in the ensuing work from home period and is forcing organizations to invest in KM in order to improve how they capture, manage, enhance, and share knowledge across their organizations.
More mature KM organizations have, as a whole, fared better during the pandemic, and still others are now making significant investments in order to catch up and alleviate some of the problems the sudden shift to work from home has caused. What this means for the field is that more executives and decision makers now understand the value of KM and are willing to invest their organization's resources in order to accommodate the new realities of work. Regardless of an organization's long-term plans to return to the office, this period has created more awareness of KM. As a result, it is more prominently surfacing as a good investment, offering a long list of real business outcomes including improved employee satisfaction and retention, improved customer retention and acquisition, greater productivity, faster and more consistent upskilling of new employees, and reduced risk from outdated, incorrect, or obsolete information.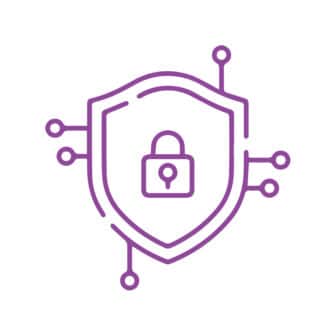 KM and Information Security – Perhaps more of a prediction than a full-fledged trend, we're beginning to see momentum behind the use of KM technologies and practices to help mitigate information security risks. As semantic tools have increased in their capabilities, we're starting to observe use cases for organizations using these tools to automatically spot sensitive content that can be secured, archived, or dispositioned. Some of this is content that is simply old, obsolete, or incorrect, presenting the risk that an end user might find it and act on it. Depending on the industry, this alone is a multimillion-dollar risk. In other use cases, however, this becomes more about cyber security and defense against a successful hack. If your systems are penetrated, the less content left lying around, the better. My colleague addressed this idea of phantom data in a previous article, but put simply, many organizations should be losing sleep over the content that has been left about, and KM can help to address that while solving a host of more traditional KM challenges as well.
Are you ready to seize the business value these KM trends can offer? Get in touch with EK, and we can help.