Craft a content strategy that will help achieve your business goals.
Define the appropriate shape, structure, and application of content.
Architect and develop the content management ecosystem to deliver customized content experiences.
Advanced Content is the fuel of any Knowledge Management system.
Effective knowledge management is about getting the right content to the right people at the right time – so those people can take action. This holds true for all audiences:
Employees seeking access to training content
Customers wanting correct answers to questions
Partners needing the latest information to upsell your product
Typical Types of Problems:
Findability & Discoverability
Employees may spend up to 40% of their time looking for information or waiting for answers from others.
Reuse & Deduplication
Staff create duplicate content when:
1) They can't find the original
2) They need a slightly modified version
Personalization
Audiences are more likely to engage with personalized content. Personalization is becoming less of a luxury and more of a basic requirement.
Multi-Channel Delivery
Delivery channels are propagating quickly. Structuring content properly not only makes it more effective now, but also in the future.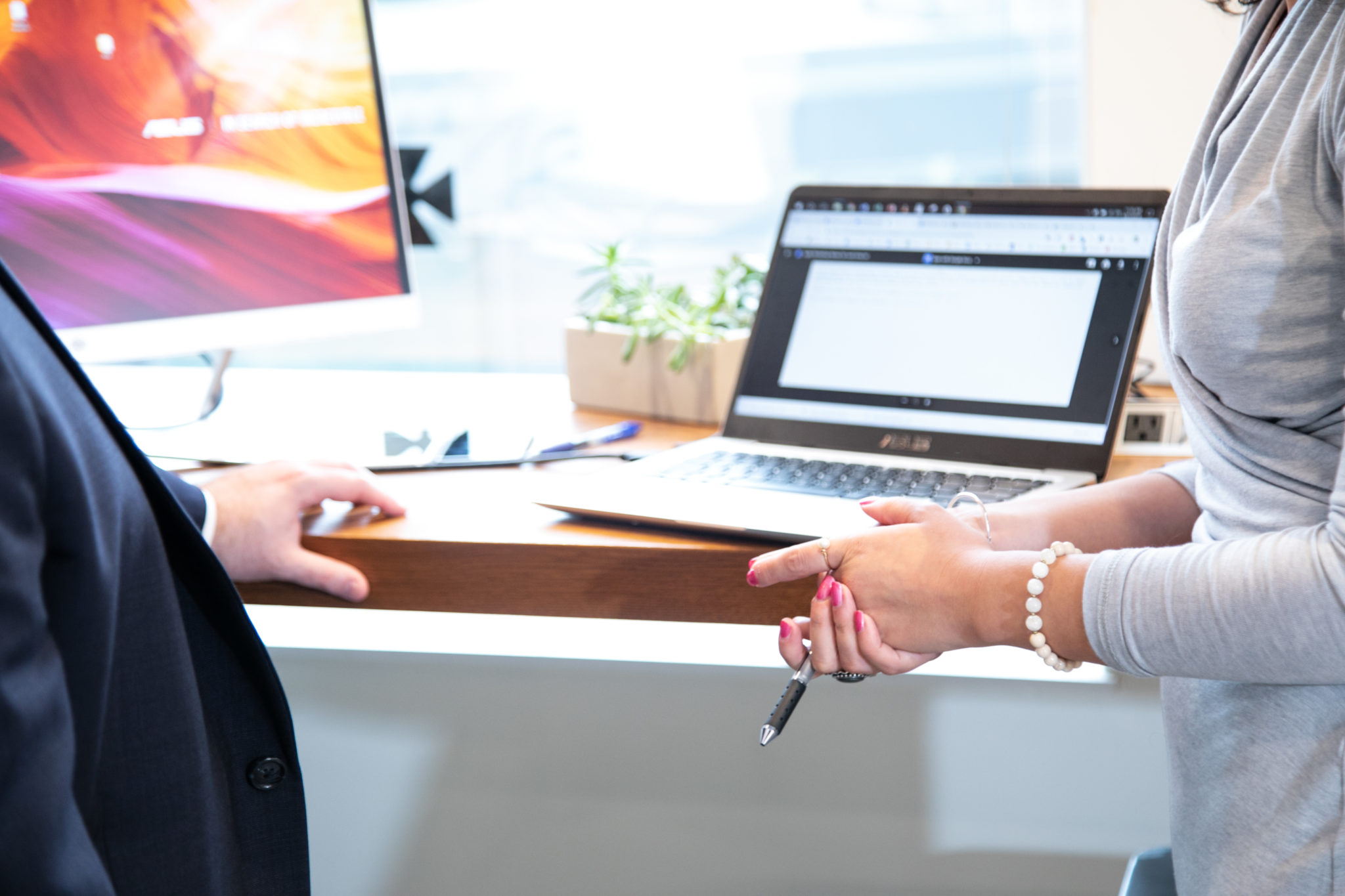 Enterprise Knowledge will help you quickly resolve all types of content problems by delivering tailored content solutions.
Content Strategy & Governance
An advanced content strategy sits at the intersection of business goals and user needs. EK's consultants work collaboratively to understand your organization's strategic business objectives and craft an impactful content strategy while maintaining a user-centric focus.
An effective content strategy answers these questions:
What are the business goals we want to achieve with our content?

What budget and staffing structure do we need to plan for to create and maintain this content?
How frequently must content be updated to ensure accuracy and establish trust?

How risk tolerant is our organization, and how stringent do our content publication and approval workflows need to be?
Specific ways EK consultants can support your advanced content strategy:
Starter Content Strategy Workshop
Engage stakeholders in a two to three day workshop to align business representatives, IT professionals, and system users on a shared content management vision.
Content Management Maturity Strategy
EK will assess your organization's current content, technology platforms, structure, content management practices and organizational culture – and provide a detailed analysis benchmarking your organization against best practices.
Content Management & Governance Support
EK consultants will design and document bespoke content management and governance plans to meet your strategic goals. EK consultants can provide ongoing training and coaching services to help you stand up and mature your governance processes.
Download our flyer.
Content Design & Engineering
Once an organization has developed a well-designed strategy and governance plan, the next step is to restructure and engineer content to enable that strategy.
Advanced content design and engineering describe the shape, structure, and application of content, including:
Definition of content types and metadata

Mapping of the relationships between content

Schema and markup to provide structure – not only to how the content is created but also how it is published and displayed
A robust understanding of how content is used must be cultivated. In a modern content ecosystem, the same content is often engineered for reuse via multiple channels. These use cases will impact decisions around how content needs to be engineered – varying from unstructured, to structured, to componentized.
Specific ways EK consultants can support your content engineering:
Content Engineering Workshop
An interactive workshop in which participants co-design the shape and structure of prioritized content. This introduces basic content engineering concepts and facilitates guided practice so participants can apply them.
Content Engineering Services
EK consultants can work within your existing systems to rapidly build a content model. We will then facilitate usability testing to validate the content model within your system and make iterative improvements.
Download our flyer.
CMS Architecture & Implementation
EK can help develop an interconnected ecosystem of content management platforms that will best meet your content strategy goals.
There are many different types of Content Management Systems (CMS), and they exist for specific purposes. A traditional, monolithic web CMS fills a need to quickly author content and push it to a front-end web channel. But in the modern content landscape, that's rarely enough. 
Your organization likely has many types of content to manage, including:
External web content for marketing;

Internal process and policy content (often housed on an intranet);

Formal training content in a Learning Management System (LMS); and

Documents and digital assets such as images and video.
Effective CMS architecture expands beyond the bounds of a single system and considers how your audience and system users navigate between these systems. For example: How many different systems do users navigate to complete a single action? How many systems are content authors managing and creating duplicate content for?
Specific ways EK can support your CMS architecture and implementation needs: 
CMS Ecosystem Architecture
EK consultants will review the current state of your technical systems, discover the desired content experiences, and deliver a comprehensive system architecture, product roadmap, and implementation budget.
Enterprise CMS Solution Implementation
EK consultants and software engineers will discover, document, and collaboratively prioritize functional and non-functional requirements, iteratively building and testing the system. EK implementation teams develop in two-week sprints of work, demoing working software and adding value to clients throughout implementation.