EK's Technology Solutions Team designs and implements systems to enable Enterprise Knowledge Management (KM).
Our architects and developers have implemented solutions for a wide array of public institutions and fortune 500 companies. We bring industry-leading expertise in the design and implementation of important Knowledge Management solutions like: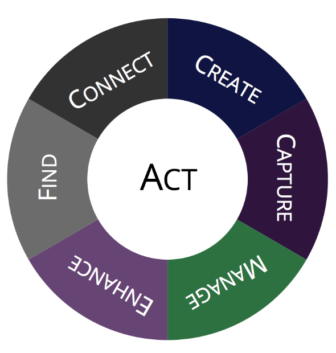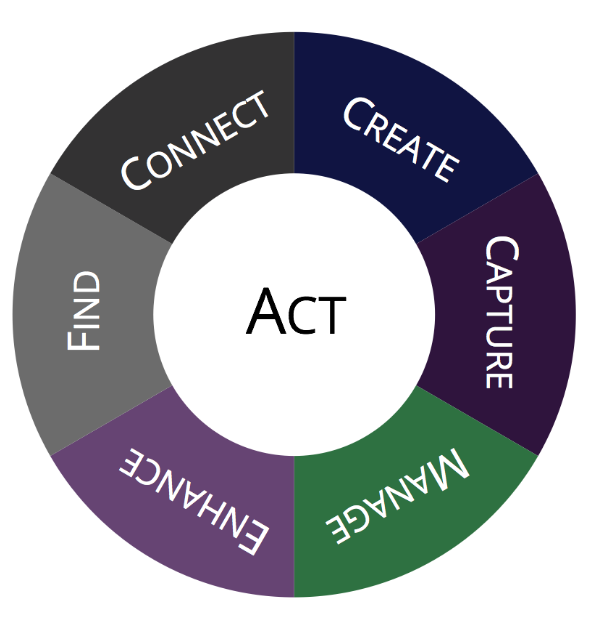 Enterprise Search,
Knowledge Graphs,
Content Management Systems, and
SharePoint.
Each of these KM technologies, when developed correctly, improves business outcomes by increasing efficiencies throughout the KM cycle. For our clients, this can enable a broad array of features and subsequent value, from improving the creation of new knowledge to enhancing connections people make between data assets – and each other.
EK's Technology Solutions team builds systems which improve your organization's ability to act on your knowledge – improving business outcomes.
Enterprise Search
Our consultants have implemented hundreds of different search solutions for customers around the globe. We have used our experience from these engagements to develop a repeatable and efficient process that integrates the best search features of sites like Amazon and Google to provide our customers with cutting-edge search experiences. While our process is technology independent, we have our greatest experience working with the following products:
Common complaints and requests in this area range from "Search just doesn't work" to "We just want it to work like Google." EK's search experts can turn your organization's search experience from frustration and disuse to the go-to tool when your team needs information.
Knowledge Graphs as a path to Artificial Intelligence
LinkedIn, Microsoft, and Google use Knowledge Graphs to break down silos and solve some of the most complex information challenges in the world. Knowledge Graphs allow machines to make inferences about your data, providing extraordinarily accurate recommended content, predictive analytics, chatbots, and other advanced AI applications.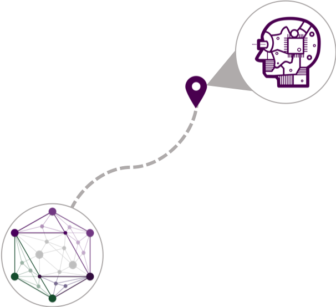 Our ontologists, architects, and developers have implemented knowledge graphs for a wide range of public and commercial institutions and can help you take advantage of artificial intelligence and machine learning. As leaders in the space, we have presented on the subject in conferences around the world.
EK's Technology Solutions team goes beyond knowledge graph design and implementation, ensuring your organization has a clear understanding of long-term value and returns from investment in these technologies. We can help your business leaders understand the immediate impact these semantic solutions can have on your organization, laying the foundation to achieve AI.
Content Management
Many organizations have developers familiar with specific web content management and document management products, but when solutions are developed based on the knowledge and skills of the development team rather than the needs of your organization, they run the risk of not reflecting the way you actually do business and manage information. Our content management architects and developers build on our deep content and knowledge management experience to ensure the enterprise solutions we implement are:
Intuitive for your content authors and contributors;
Flexible for enough for multi-channel publishing and complex user scenarios; and
Practical so that organizations get real value from their investment.
Experience does matter, however; and EK's consultants are highly skilled in a wide range of products as seen in the table below.
SharePoint, Microsoft 365, Migration & Improved Collaboration
Many of our enterprise KM customers own some version of SharePoint. In most cases, it was implemented poorly and our customers are frustrated with it. EK's SharePoint architects know how to turn SharePoint into a product that people want to work with. We work with our content strategists and taxonomists to make sure that information is properly structured and findable. We then customize the look and feel so that it looks less like SharePoint and more like a tool designed for your users and your organization.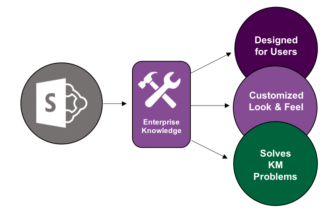 Our consultants have been working with SharePoint since 2006, so we know the history of why things are the way they are. We will help you turn SharePoint from a frustrating tool that no one wants to use to an asset that helps solve your biggest knowledge management problems.
Migrating to Office 365 from an on-premise IT environment poses a significant step for any organization, let EK's SharePoint architects help show you the way!
Maximize Business Agility: Our Office 365 SharePoint architects can help you easily adjust the number of licenses you need for core productivity, communication and collaboration without IT being a roadblock to your business agility.
Improve Organizational Collaboration: EK can help you to improve communication and foster a culture of collaboration where employees are able to seamlessly share ideas and files between teams, departments, tools and devices.
Mobilize Your Mobile Workforce: When EK's architects help your organization migrate to Microsoft 365, your employees transcend the cubicle – allowing employees to access powerful features any time – and on any device.