SEMANTiCS Austin 2020 is the inaugural SEMANTiCS U.S. conference that will bring together knowledge graphs, ontologies, and Enterprise AI. These topics, among others, are of particular interest to my work in search and semantics, and I am excited to see how other organizations are leveraging semantic technologies. Below are the top four things I am looking forward to learning about at SEMANTiCS Austin 2020.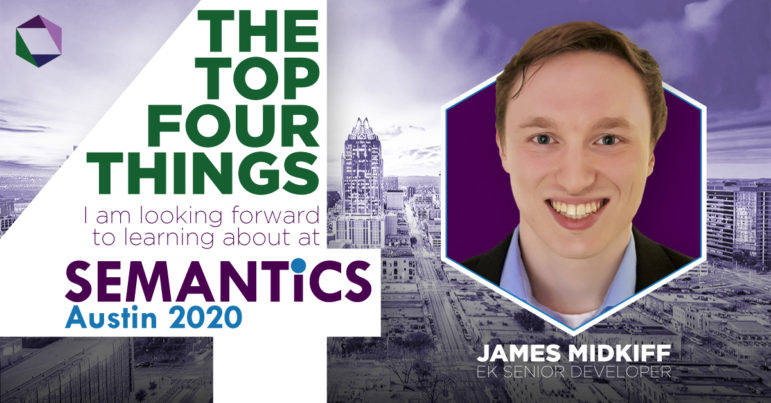 Improving Business Processes with Linked Data
Organizations are beginning to work with linked data to improve business processes. There are two types of linked data to consider: open linked data and enterprise linked data. Open linked data is publicly available data that businesses can use to connect and extend their own information with pre-defined entities used across the internet. For example, one of our clients pulled in a hierarchical list of US states, counties, and cities in order to map their organizational sectors to geographic locations. This allowed them to quickly identify sectors based on an input street address. By connecting to open linked data sources, you can jumpstart the design of your domain model, pre-populate controlled lists, and improve your business taxonomy. In contrast, enterprise linked data is an organization's internal knowledge graph. Internal knowledge graphs can improve data analysis and be a stepping stone on the path towards enterprise artificial intelligence (AI). As linked data becomes more common, new use cases are constantly developing. SEMANTiCS Austin 2020 is a great opportunity to explore some of these new use cases and understand how other organizations are leveraging relationships in data.
Visualizing Knowledge Graphs to Explore Data
Enterprise knowledge graphs are a growing technology trend that help businesses explore and interpret their data by visualizing relationships. Visualizing an ontology, the data domain model, helps organizations discover hidden data relationships and understand how enterprise-wide content is related, even though the content may be siloed across multiple systems and teams.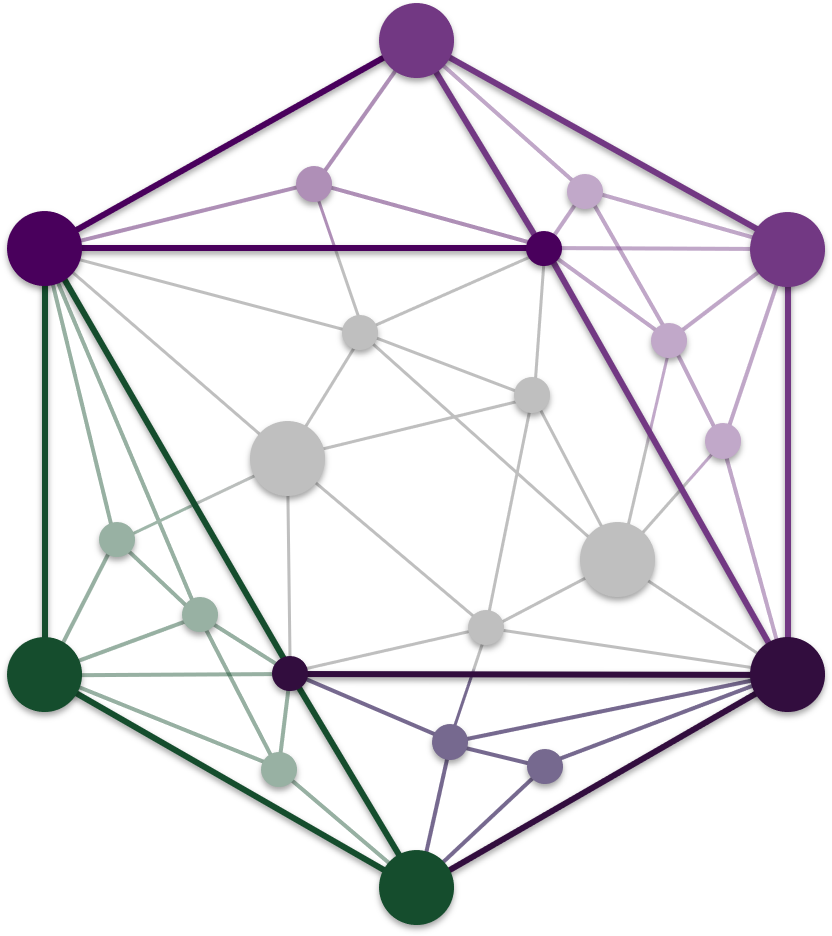 For one of our clients, we created a custom web application that allows them to visualize their disparate data and traverse between different data sets and institutions. The web application enables them to easily navigate their content that was previously siloed and unstructured. The ability to see relationships and access all of the information about individual entities empowers organizations to make better, more informed business decisions. At SEMANTiCS Austin 2020, I want to explore how other organizations use the power of data visualization to support their knowledge graph and search efforts. 
Building Extendable Semantic Applications
As technology stacks continue to change, the architecture of semantic applications has to adapt to meet organizational needs. When you begin a semantic application project, you may start with an MVP search application or an expert finder. How do you build and support an application that both drives your MVP and is easily extendable in the future? As the scope of the project grows, new data sources should be easy to add and new applications should be able to plug-n-play. Some organizations are building semantic middleware to deliver data and content to end systems for consumption. Other organizations implement GraphQL across their systems in order to make data more accessible. I look forward to learning how organizations are building, defending, and supporting the semantic technology stack as part of their search and KM initiatives at SEMANTiCS Austin 2020. 
Leveraging Semantic Technologies for Search
As I mentioned in the last section, semantic applications are commonly used for search. Using an enterprise knowledge graph, you can identify and describe the people, places, content, or other domain-specific entities of your business. These descriptions help organizations build their own knowledge panels and identify potential action-oriented search use cases. Additionally, semantic technologies are used to extend taxonomies, enable auto-tagging of content, and power machine learning processes to better understand user search queries. With the increased approachability of natural language processing and machine learning tools, there are a number of ways to improve search with semantic technologies. SEMANTiCS Austin 2020 will explore the benefits of semantic search from design to implementation.
Want to explore the potential of semantic technologies in your organization? Join us for the talks, tutorials, and workshops at SEMANTiCS US in April 2020. As a bonus, if you say "I'm a Rockstar" to an EK employee at the conference, there may be some prizes available!