For the last five years, I've written a summary of EK's milestones, achievements, and overall performance. Each year, I've reported on EK's growth, thought leadership, and strategic initiatives as part of our commitment to transparency in our field. In past years, I've largely discussed goals we'd set, what we achieved, what we didn't, and what initiatives varied from our plans.
I can say with no exaggeration that when the year began, I had absolutely no idea what was in store for Enterprise Knowledge (and the world, for that matter). When we made the quick decision to move to a completely remote workforce back in March, I hoped, like many, that we'd soon be returning to our headquarters and our normal way of working. As weeks of remote work turned into months, I personally worried about our ability to deliver our services and ensure we maintained our unique culture of collaboration and kindness. 
In a year where a great deal was going wrong in the world, my colleagues at EK came together and didn't just make the best of it; we made the better of it. We found ways to maintain and amplify our unique culture while remote, serve and engage our clients from afar, and innovate our offerings to reflect the realities of the pandemic. We thrived in a year of adversity, and I am deeply proud of this team of exceptional individuals for what they did to make that true.
People – Our number one asset is our people. We invest in them and ensure they possess the knowledge and resources to serve our clients to the highest degree possible.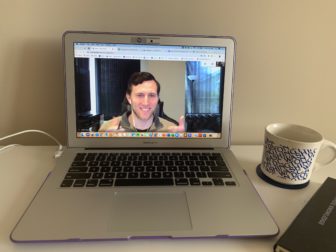 More than any other year, it was very clear exactly what fuels EK's exceptional growth and achievement. Throughout the pandemic, as well as the social and racial division that gripped our summer, I watched my colleagues rally around one another and find ways to maintain their connections. This included a beautiful intersection of our capabilities with the creation of a "Random Coffee Meeting Generator," where employees could click a button to be paired with a group of colleagues for a virtual chat. It was amazing to see the team come together and show true care and empathy for each other, demonstrating our number one principle that it all comes down to our people.
EK successfully onboarded fifteen new team members, leveraging our KM best practices to integrate these new EK Rockstars and ensure they were ready to excel with our clients. We also promoted eight key members of the team, demonstrating that exceptional performance at EK comes with great opportunities to move up in our quickly growing organization.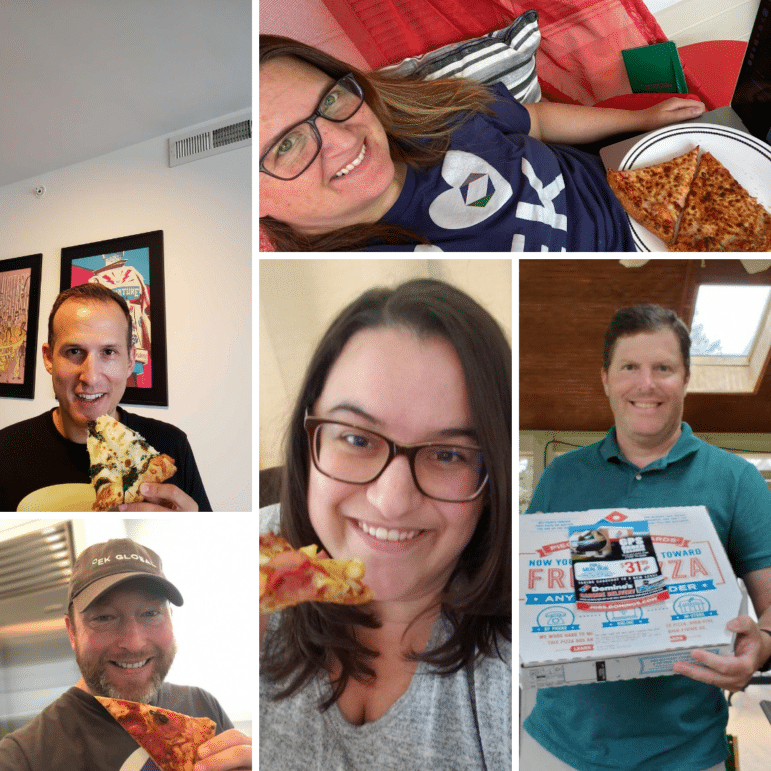 I've always regarded one of my most important responsibilities as CEO to support the team in times of stress and ensure that my colleagues feel as secure and supported as possible. During the throes of the summer, I scheduled "flash check-ins" with each employee to speak with them one-on-one. This was a great experience that I'm looking forward to repeating in 2021. It served as a great reminder that, no matter how busy we might get or how large the company may grow, there's nothing like a bit of time together to talk and hear each other. We also worked hard to bring the fun of EK's office virtually, sending care packages over the months, providing a home office furniture stipend, and hosting an assortment of virtual happy hours, trivia nights, home wine and pizza deliveries, and other fun experiences like a virtual escape room and video game sessions.
These areas of focus on our people resulted in EK being listed by the Washington Business Journal as a Best Place to Work for the fourth year in a row. I think we truly served as a model for other companies this year, demonstrating how to remain together while physically apart. As a result of our efforts and our team's will, we are a stronger and more cohesive unit than we've ever been.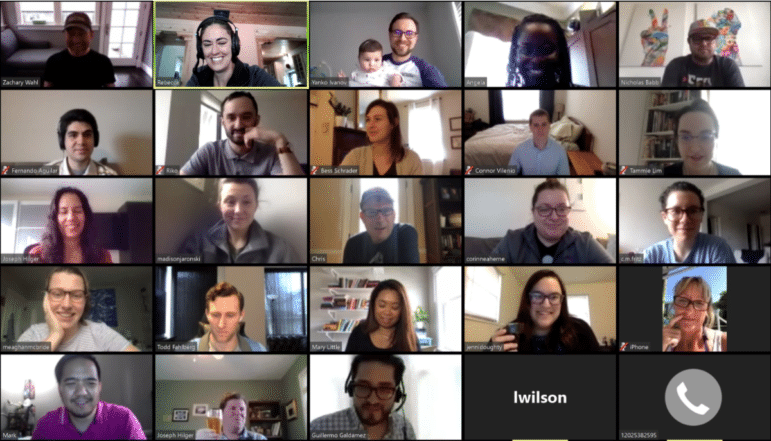 Thought Leadership – We serve as leaders in the industry, sharing our knowledge and expertise, guiding the development of agile knowledge and information practices, and supporting the community.
In 2020, we published over 60 new blogs, white papers, case studies, and other items to our Knowledge Base. Our Knowledge Base now holds over 300 items, all free and open to the public. We put a heavy focus on this thought leadership as the responsibility of all team members, so it is particularly meaningful that we now have contributions from nearly 30 individuals.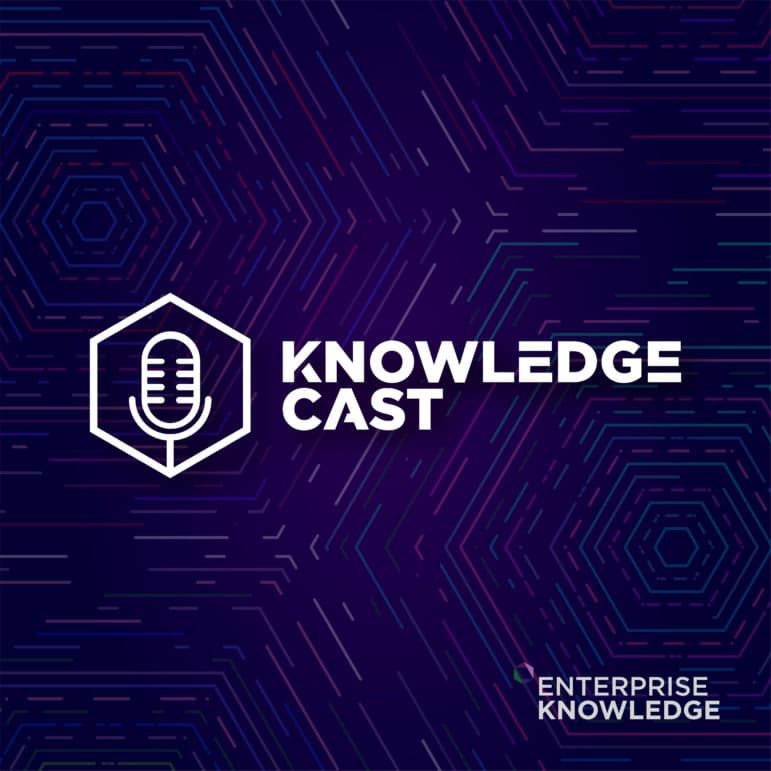 This year, we also introduced a new type of thought leadership into our Knowledge Base, with the creation of EK's own Podcast, titled Knowledge Cast. This year, we interviewed a broad array of leaders in the Knowledge, Information, and Data Management fields. This was particularly fun for me, as the interviewer, to connect with a number of true doers and expert practitioners and hear their unique insights. We're excited to broaden the Knowledge Cast in 2021, with our COO Joe Hilger preparing a series on Knowledge Management Systems and Software.
As with previous years, EK also made a substantial mark at the leading conferences, though this year, that mark was largely virtual. In total, over twenty members of the team spoke at conferences including KMWorld Connect, the KM Showcase, Taxonomy Boot Camp, OmnichannelX, Special Libraries Association (SLA) Annual Conference, World IA Day DC Conference, Data Summit, Enterprise Search and Discovery, Text Analytics World, KM Midwest Symposium 2020, and Kansas-Western Missouri SLA Conference.
Our thought leadership efforts resulted in EK's inclusion on KMWorld Magazine's list of 100 Companies that Matter in KM for the sixth consecutive year. We were also excited to be included in their inaugural list of leaders in Artificial Intelligence, the AI 50: The Companies Empowering Intelligent Knowledge Management.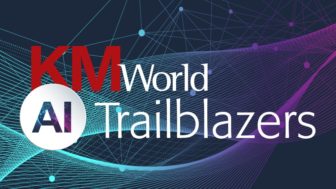 The enterprise view of our thought leadership shows that we're leading the charge to extend Knowledge Management beyond its traditional definitions, focusing on integrations of knowledge, content, and data, and paving the way for advanced capabilities in artificial intelligence and machine learning. We are making these capabilities a reality for our clients every day and drive significant transformations by taking this enterprise view of KM. To learn more about this, don't forget to sign up for the upcoming KMWorld Webinar focused on real-world implementations of Enterprise AI via knowledge graphs and machine learning. 
Transparency – We communicate clearly and openly, ensuring the highest level of quality and accountability for our company's management, in our service to our clients, and with respect to our colleagues.
Our commitment to internal and external openness and transparency was put to the test in 2020. More important than ever, we worked hard to share our thinking and decision-making regarding the pandemic and our remote work stance with every team member. As we encountered the country's social and racial divisions over the summer, we worked to engage the team in open discussions and recognize how this was individually impacting our team members. Though I am proud of EK's demographics, our company's makeup and its leadership, and the environment we've created, I also recognize there will always be more work to be done. We made clear commitments to focus on these challenges, including increasing our recruiting at Historically Black Colleges and Universities, increasing our support for organizations like Black Code Collective, and making Juneteenth an official permanent holiday at EK as a marker and reminder of the work left to do.
Our transparency also translates to our performance and growth. As with every previous year, we established clear and measurable goals for the organization in such categories as client retention, revenue, headcount, backlog, and market presence. At our annual gala, we reviewed the previous year's goals, being direct about our hits and misses and the impact we anticipated they'd have on the team and our company as a whole. We didn't hit all of our goals, but we did hit our key growth milestones, an achievement I am particularly proud of given the year's challenges. Together, these key milestones show one very important fact: we are poised for an exciting year of growth and opportunity again in 2021.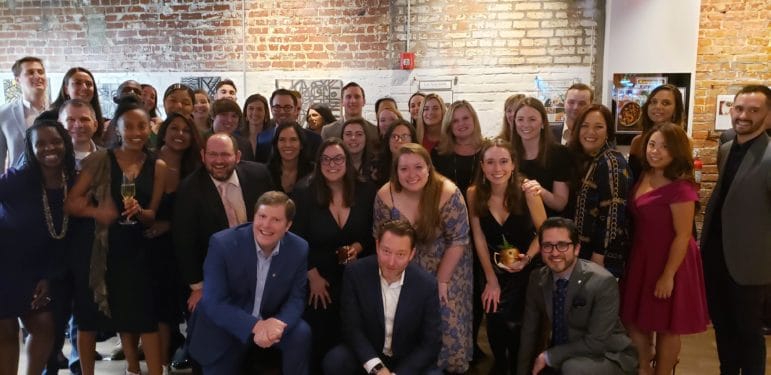 Partnership – We partner with our clients, building meaningful relationships founded on a sustained commitment to mutual success.
We use the word partnership to describe the type of client relationships we strive for, where we have open dialogues, trust, and camaraderie in support of our shared vision for how KM, Enterprise AI, and Advanced Technology Solutions can transform their organizations and yield lasting and measurable results including improved customer satisfaction, employee satisfaction, and productivity. I continue to marvel at the clients. In a year where we continued to attract new clients amongst global organizations, Fortune 500 companies, and major government agencies, what was most fulfilling was the relationships we've developed with them and the trust we've built together. 
The true nature of these relationships can be demonstrated by the fact that over 95% of our clients in 2020 are choosing to work with us more in 2021. Again, this speaks to the relationships we've built and the incredible work of my colleagues.
That too is the formula for our growth, where we've retained our existing clients and added new ones. As a result, we were named to the Inc. 5000 list of fastest growing companies for the third year in a row. Less than 10% of companies have ever made the list three times, let alone in three consecutive years. Virginia also recognized us for the second year in a row as one of their "Fantastic 50" fastest-growing companies in the Commonwealth. As the largest dedicated KM consultancy in the world, this continued growth translates directly to greater depth of expertise for our clients and more opportunities to innovate and invest in the field.
This growth and success also results in greater opportunities for us to partner with and support non-profit organizations that matter to us and our team. This year we continued our support for the Wolf Trap Foundation for the Performing Arts through our financial support of their childhood education programs. We increased our work with Bridges to Independence, an Arlington-based charity that works to lead individuals and families out of homelessness and into stable, independent futures. We also increased our support for Black Code Collective, becoming an official sponsor, which is particularly meaningful as one of their founders is an EK employee.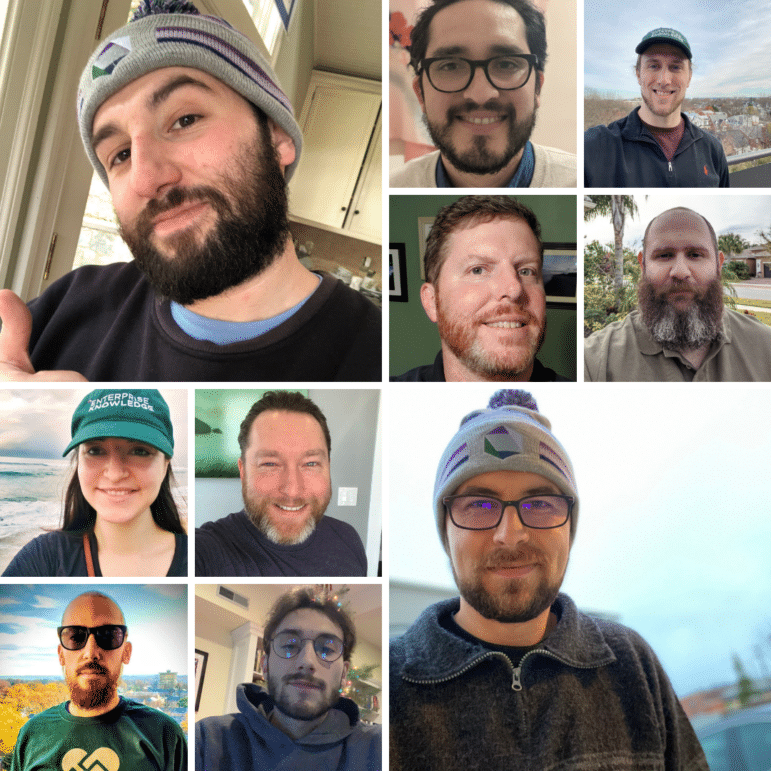 Beyond our core support for these organizations, EK also found other ways to support our community. For the second year, we did our version of No Shave November (Know Shave Know-vember, of course), where participants could choose a charity of their choice for EK to support. We also modified our annual Holiday Party, creating a game where employees had a chance to have EK donate to the charity of their choice. It was another excellent opportunity for EK to give back to our community and extremely rewarding to see the organizations our team members chose to support.  These included a wide array of organizations including Black Girls Code, Humane Needs Food Pantry, American Foundation for Suicide Prevention, Heifer International, Feeding America, American Cancer Society, Bread for the City, Fight for the Forgotten, Mental Health America, Charity: Water, Capital Area Food Bank, Operation Second Chance, Malaika, Rotary International, and Lustgarten Foundation. 
Integration – We provide our customers with the full range of EK's expertise, integrating all of our services and resources to ensure the most significant business value.
EK is most effective when an organization is seeking a combination of our services, crossing service areas, and pulling on our combined expertise to offer an enterprise solution. That is why the company is named Enterprise Knowledge. In 2020, we saw more organizations seeking true KM transformations at the enterprise-level than we ever had before. Many past clients of ours for whom we'd conducted more limited services came back seeking guidance on enterprise level Knowledge Management transformations. For many of our customers, we're now serving as their partner in the implementing global KM transformations. The pandemic and sudden turn to remote work has shone a light upon the need for comprehensive Knowledge Management. We're proud to model what good KM can yield for remote organizations.
We see a great deal of growth not just in global Enterprise KM transformations, but in the practical application of knowledge graphs to enable Enterprise AI as well as organizations realizing the strong overlap between KM and learning, seeking EK's Enterprise Learning strategy and implementation services. This continues the trend of organizations seeking EK's services for what I call "KM and _____."  That is, KM integrated with other service areas and disciplines. In other words, we've helped organizations realize that KM doesn't happen for the sake of KM, but rather to enable business goals and outcomes such as improved Employee Satisfaction, Improved Sales, Improved Learning, or Improved Client Retention.
To better support our global customers with their needs for "KM and _____" and global transformation, EK opened our first satellite office in Europe, located in Brussels, Belgium. This office is a major milestone for EK. It allows for a physical presence to more directly support our European customers and affords us opportunities to hire great KM experts in Europe and beyond to further expand our capabilities. In 2021 we'll be growing this office as well as our overall presence overseas.

Energy – We share our enthusiasm with our clients and colleagues, leveraging our excitement to achieve meaningful change.
Our last principle is about the energy and spirit we bring to our relationships with each other, our client partners, and others with whom we work. As I said, I consider one of my most important roles as CEO to be infusing the organization with this energy. Admittedly, the distance and outward challenges of 2020 made that more difficult than ever. I couldn't have been successful if not for every individual at EK contributing the best they had to ensure we stayed together and continued maintaining the level of energy, kindness, and collaboration for which we're now known.
As the world collectively looks forward to a better year in 2021, I am full of excitement that the team will hopefully be back together before the year is out, when the time is right, and we can ensure our team's safety. Overall, 2021 promises to be another challenging but fulfilling year, with additional growth and expanded opportunities at EK. 
If you are reading this as a colleague of mine, thank you for supporting me and being a driver of EK's success. If you are one of our clients, thank you for your collaboration and for putting your trust in EK. If you are a member of our community, either locally or globally, we look forward to continuing to support you and finding new ways to move forward together.